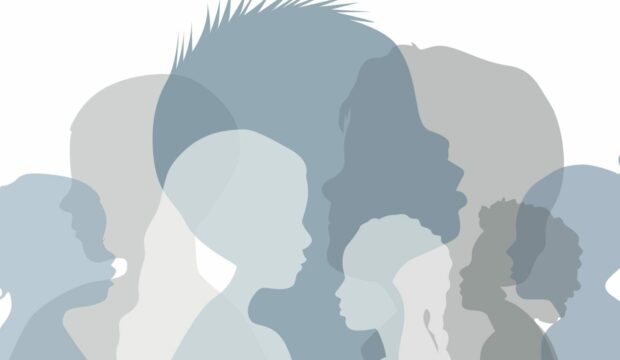 New guidelines on the restraint of children in schools will not ban the use of a potentially lethal technique, campaigners fear.
Draft advice will be published within weeks by the Scottish Government – but is not expected to ban the face-down restraint.
The guidance will follow a 2018 report by Scotland's Children and Young People's Commissioner Bruce Adamson which raised grave concerns about the restraint of children in schools, including those with disabilities and additional support needs, after hearing from children left injured or traumatised.
Experts are concerned the guidelines will not be enforced by law, and the most controversial restraint technique will still be allowed. Local authorities will also be left to draw up their own policies, despite previous cases involving prone restraint being used against disabled children and concerns over how incidents are logged and reviewed.
Holding people face down – known as prone restraint – has been implicated in a series of deaths and can lead to positional asphyxia, which occurs when someone's position prevents the person from breathing adequately.
The technique has been linked to fatalities including Sheku Bayoh, who died in Kirkcaldy in 2015 after a struggle with police and Allan Marshall, who died in Saughton jail in 2015 after being dragged along the ground by prison officers. Both had been held face down. The UN Convention on the Rights of the Child says a child can only be restrained when there is an immediate threat of injury to themselves or others and only when everything else has been tried.
Campaigners are also concerned the new guidelines will not ban the use of isolation, when children are left alone in a secure room for lengthy periods of time.
Inappropriate restraints and children being isolated were last month highlighted in a report into bad practices in children's homes run by Edinburgh Secure Services.
The 2018 report, No Safe Place, revealed inconsistent standards and lack of monitoring of restraint.
Adamson expressed concern at the length of time the government had taken to act, adding: "My office's investigation in 2018 into restraint in schools heard from children who had been traumatised and even injured as a result of being restrained by an adult.
"We also found that disabled children were disproportionately likely to be restrained. Places of education should be about nurturing children and developing them to their fullest potential. Children in distress need care and support, with a focus on communication and understanding their needs."
Adamson said disabled children were entitled to additional protections under the UN convention so their care had to be especially closely scrutinised.
He said since his 2018 report, there had been many further cases of restraint and seclusion.
Beth Morrison is a special adviser to the Restraint Reduction Network and founder of Positive and Active Behaviour Support Scotland. Her disabled son Calum, 23, was restrained on a number of occasions as a child.
She said: "We fear little change in new guidelines despite challenges from Scotland's children's commissioner and professionals with a full understanding of the needs of children with autism, ADHD, epilepsy and other disorders, particularly those who are non-verbal.
"It is illegal to smack a child in Scotland but some of our most disabled children are subjected to restraints for hours on end. Some able-bodied kids with autism are being strapped into wheelchairs, or being physically restrained by several adults for prolonged periods if they do not comply with an order in class.
"Our children are being labelled naughty when in fact they are disabled children with communication difficulties. They may be hungry or in pain, but they cannot explain this in words. All they have is their behaviour to communicate something is wrong."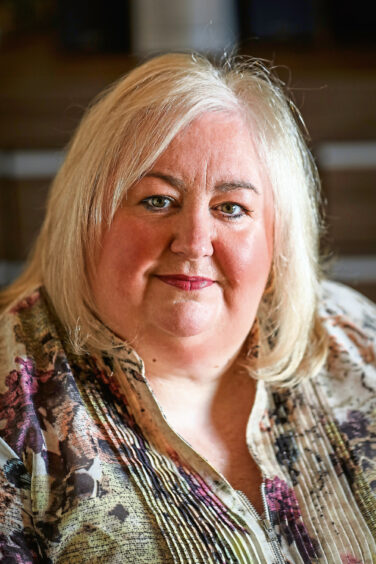 Morrison, who set up the Scotland's Hidden Abuse Must End group which numbers more than 500 families, said: "It's not teenagers being restrained and injured. This is happening to children as young as five."
Kate Sanger, from Perthshire, who has also campaigned over the treatment of disabled family members, said children were also being removed from classrooms and sent into "quiet rooms that are often little more than cupboards".
She said: "When people think of a quiet room, it conjures up an image of a sensory room with special lighting or seating to allow an upset child to calm down. The reality for many disabled children is very different."
Both mothers are members of the Scottish Government's Physical Intervention Working Group which has advised on the new guidelines but are unable to discuss details after signing confidentiality agreements.
The Scottish Government confirmed it was working on "non-statutory guidance to minimise the use of restraint and seclusion in schools, which will include guidance on the reporting of incidents. "
It added: "We are currently preparing to consult on the draft guidance and are committed to explore options to place the guidance on a statutory basis if it does not have the desired effect."
Autistic girl, 14, held in dangerous restraint for 25 minutes
A teenage girl with autism, learning disabilities and ADHD was held prone and face down for 25 minutes in a potentially lethal restraint, a tribunal heard.
The Health and Education Chamber of Scotland hearing last year found the use of this restraint amounted to unlawful discrimination and demanded a formal apology to the girl who was just 14. It also found restraint was regularly used by the residential school as a mechanism for managing behaviour directly connected to autism. The girl had communication difficulties and communicated her distress through her behaviour.
Experts gave evidence that on the girl's first day at the school, she was restrained three times. The tribunal found the school had no policy on the use of restraint, and "the employment of physical restraint techniques is a high-risk intervention because of the extremely dangerous and potentially harmful nature of acute physical behaviour."
Prone restraint can cause fatal distress to the cardiovascular system. On the day she was restrained in a prone position face down, the girl was also restrained on her back for a further 35 minutes by up to four members of staff.
The tribunal was told of more than a dozen restraints, and on more than one of these occasions, found the child was "physically injured as a result of the use of restraint". On two occasions police attended following the use of restraint.
The tribunal said some witnesses for the school, which cannot be named, were "less than reliable."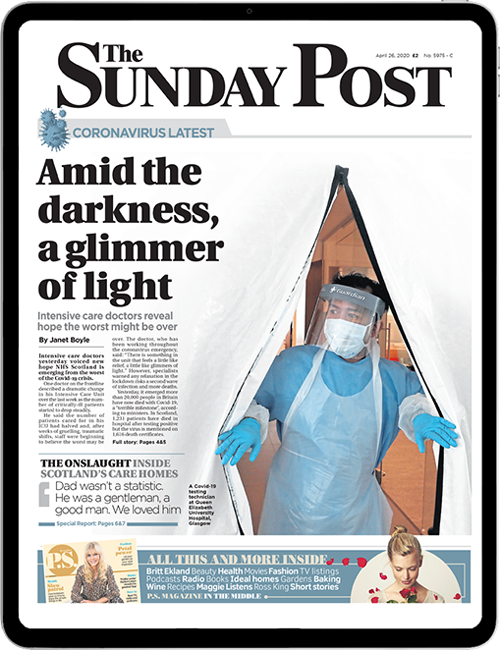 Enjoy the convenience of having The Sunday Post delivered as a digital ePaper straight to your smartphone, tablet or computer.
Subscribe for only £5.49 a month and enjoy all the benefits of the printed paper as a digital replica.
Subscribe