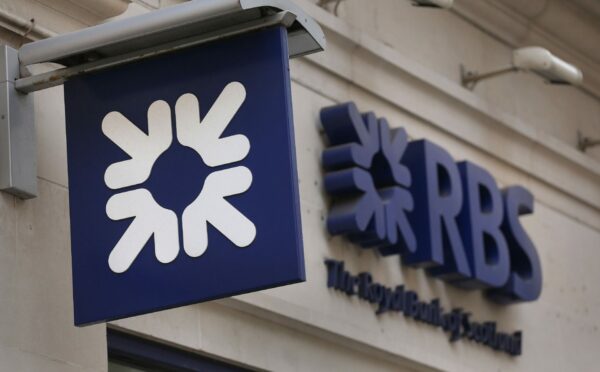 A former banker who was part of an infamous turnaround division at the Royal Bank of Scotland that crippled thousands of businesses is facing prosecution following a lengthy criminal investigation, it can be revealed.
Stuart Holloway, who worked in the bank's notorious Global Restructuring Group, has appeared in Edinburgh Sheriff Court for a petition hearing.
Because such hearings are held in private in the early stage of a serious criminal prosecution, details only emerged last week after inquiries by this newspaper.
Holloway, 46, made no plea and was released on bail.
The now-defunct Global Restructuring Group (GRG) gained notoriety in the wake of the 2008 financial crisis for pushing companies into bankruptcy and stripping assets in what bank officials privately described as a "dash for cash".
The investigation by Police Scotland has not been concerned with the overall activities of GRG but was launched in 2018 after specific allegations relating to the activities of one member of that team.
The banker, responsible for ­relationships with dozens of companies, reportedly left RBS with a voluntary redundancy package in early 2016. The bank previously said it was not made aware of the allegations until May 2017, when it notified the police. It has always maintained the allegations relate to the conduct of one individual and not the wider treatment of customers by the bank.
Sources familiar with the case said other individuals could be charged. However, it is understood that this would not include current or former RBS staff.
The prospect of a former staff member being prosecuted raises difficult questions for the bank about its oversight of the restructuring unit. RBS, now known as the NatWest Group, previously apologised for inappropriate activities at the now-defunct GRG unit but never ­acknowledged any unlawful conduct.
The bank is still being pursued for compensation by customers who claim their businesses were either crippled or destroyed after being targeted by GRG. Many have alleged the division's actions inflicted ­damage on their mental health.
In recent weeks, Rural Affairs Minister Mairi Gougeon has urged Police Scotland to investigate alleged historical wrongdoing at RBS that bankrupted a family in her Angus North and Mearns constituency. Gougeon's office has contacted the force on behalf of the Henderson family, who claim RBS refused to allow them to settle outstanding business loans, costing them £500,000 in interest payments. RBS has denied the allegation.
One Scottish entrepreneur, who wished to remain anonymous, said he was also blocked by RBS staff from settling large business loans and that his accounts ended up with GRG. "It's been a nightmare. In my mind, I've written off my losses to the bank, which have been substantial. But the news of possible prosecutions in Scotland gives me hope that there will be some justice."
Meanwhile, Edinburgh-based ­businessman Neil Mitchell, who first raised concerns about GRG in 2010, said Police Scotland "should be commended for their dogged determination". RBS said on Friday that it could not comment on a live issue.
The Crown Office also declined to comment on a live case but confirmed "a 46-year-old male appeared on petition on August 30, 2022, at Edinburgh Sheriff Court. He made no plea, was committed for further examination and released on bail".
Family fights to fulfil hotelier's dying wish for justice
Until his dying breath, Nigel Henderson vowed to hold one of Britain's largest financial institutions to account.
For almost two decades, the entrepreneur fought to expose "sharp practice" at the Royal Bank of Scotland (RBS) which he believed was responsible for driving his business into bankruptcy. Nigel died of cancer in 2020 aged 72 but for his widow, Norma, and son, Scott, the fight for justice continues.
Their case has been taken up in recent weeks by Mairi Gougeon MSP, who has asked Police Scotland to investigate potential wrongdoing at RBS.
The Henderson family insist that in the late 1990s, RBS refused to allow early settlement of loans that would have saved them more than £500,000 in interest. They claim they were restricted access to the money that they deposited after the sale of Park Hotel in Montrose, which was moved into an account controlled by bank officials. "My father battled for justice until the end," said Scott, 49.
"My parents were in a position to pay off their business loans with RBS after the sale of the Park Hotel and be debt-free. Instead, they were locked into years of crippling repayments that drove them to bankruptcy.
"We and the bank could foresee the eventual outcome, but the bank point blankly refused all our efforts to reduce debt. My mother is barely surviving now on a state pension."
Nigel and Norma, 75, ran successful property and car rental businesses during the 1970s and 1980s that allowed them to purchase the Park Hotel. In 1997, they acquired the Portree Hotel on the Isle of Skye with help from RBS which, according to the Hendersons, gave assurances that the purchase could be fully funded with a loan with a maximum penalty of three months interest in the event of early redemption.
The Hendersons claimed that when they sold the Park Hotel and deposited the proceeds with RBS, a request to settle their outstanding loans was met with a demand from the bank for a £240,000 early repayment fee. Unable to pay the charge, their accounts were eventually put under the control of Specialised Lending Services, later known as Global Restructuring Group.
Until his death, Nigel maintained that this division of RBS turned "aggressive" and refused to allow early settlement of debts that eventually "drove us down the route to bankruptcy". In an interview shortly before his death, Nigel claimed the bank "took everything from us, including our house. What happened to us and thousands of other people is a travesty of justice and symptomatic of the greed displayed by the management of RBS".
Scott said he could not shake the suspicion that the stress of fighting RBS took a deadly toll on his father. "It can't have helped," he said. "It consumed him. He was still talking about it until his death."
RBS said: "We would like to send our condolences to Mr Henderson's family. We have fully investigated these historical allegations and are absolutely satisfied that there is no merit in the complaints.
"Furthermore, Mr and Mrs Henderson's allegations have been the subject of a number of legal cases and a complaint to the Financial Ombudsman Service, none of which have been successful."
Controversial strategy drove thousands of firms to the wall
During the financial crisis, the Government took a controlling interest in RBS in a £45 billion bailout plan. In return, it had to dispense of bad debts and build reserves.
RBS developed a strategy that would end up driving thousands of firms to the wall. Customers' assets were revalued down and loans and mortgages recalled.
Around 16,000 businesses were pushed into the bank's Global Restructuring Group (GRG), ostensibly a division to help turn around distressed firms. The bank was accused of engineering defaults on loans so borrowers had to sell assets or equity to RBS at knockdown prices. Between 2007 and 2012, the value of loans to customers in the GRG increased five-fold to more than £65 billion.
In 2019, the Financial Conduct Authority published the findings of an investigation which concluded that GRG had been "highly damaging for those customers impacted and more widely for the reputation of the banking industry". It found no evidence of criminality and claimed that since GRG was largely an unregulated body, its enforcement powers were limited.
The FCA's report was branded a "whitewash" with some MPs claiming that it failed to establish whether senior managers were involved.
RBS denied there was a deliberate attempt to fleece customers but set aside £400 million to pay compensation.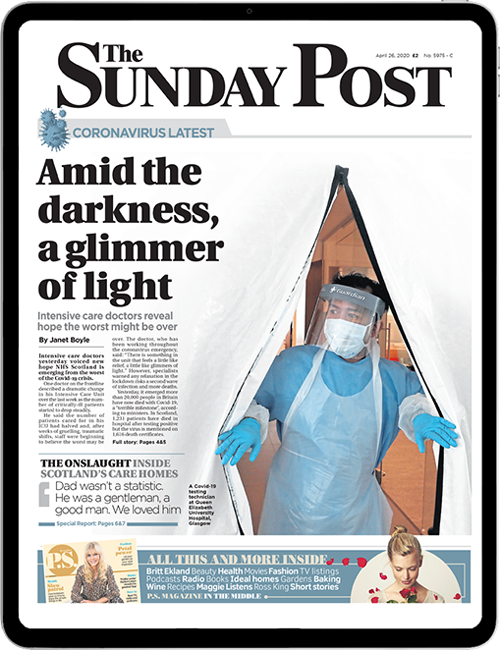 Enjoy the convenience of having The Sunday Post delivered as a digital ePaper straight to your smartphone, tablet or computer.
Subscribe for only £5.49 a month and enjoy all the benefits of the printed paper as a digital replica.
Subscribe