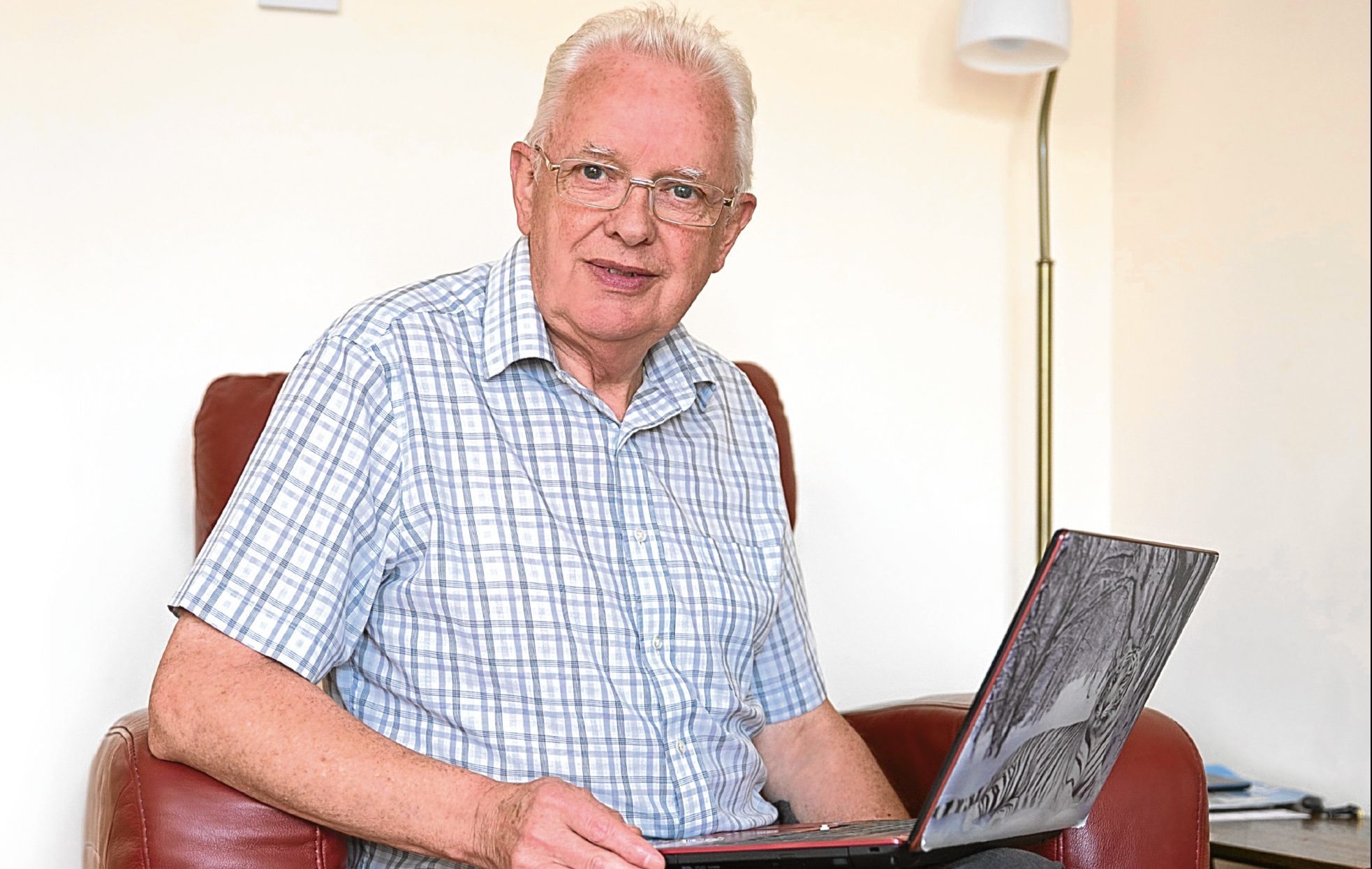 BANKS used to have a very solid reputation.
They were "safe" they did their sober best with your money at all times. They could be trusted.
All that changed, of course, 10 years ago. We all got a rude awakening with the news of how irresponsible they'd been prior to the financial crisis of 2007.
But some might say there are still problems further down the financial ladder.
Alex and Marjory Laird, of Mintlaw, Aberdeenshire, came across a difficulty with their TSB accounts.
They have two Classic Plus accounts each, and two joint accounts. These were all taken out around three years ago.
They are all internet-based accounts.
Upon receiving their yearly statements last month, they discovered that interest had been added to Alex's accounts, but no interest had been earned by Marjory's accounts or the joint accounts.
The accounts had reverted to being paper rather than online-only, because of the inactivity.
What was happening?
Alex got in touch with TSB and was told that because his wife's accounts and the joint accounts hadn't been accessed online for more than a year, no interest would be paid.
Alex reckoned he had lost about £360 because of this.
During quite lengthy conversations with the customer services call centre, Alex was told that he should have been logging in to each account at least once a month.
But he and Marjory struggled to find the paragraph stipulating this in the terms and conditions of their accounts.
TSB, however, didn't seem to be keen to give back the £360. It had, after all, kept Alex and Marjory's money all this time.
Alex got in touch with Raw Deal. We, in turn, got straight on to TSB at as high a level as we could.
We asked what was going on?
TSB gave us a statement saying: "We're really sorry to hear that Mr and Mrs Laird felt the need to contact Raw Deal."
Now this perplexed us – we reckoned there were 360 very understandable reasons why Alex had contacted us.
However, TSB went on: "To earn interest on the Classic Plus, we ask customers to pay in £500 a month, register for internet banking and choose to receive paperless statements and correspondence. We also ask that customers log in regularly to view their statements and correspondence.
"We reminded Mr and Mrs Laird about this when they opened their accounts and shortly after.
"However, unfortunately, Mrs Laird didn't read the messages we had sent to her.
"As a result, Mrs Laird's account reverted to receive correspondence by post. As she therefore didn't meet the conditions of our interest offer, she did not receive interest to her accounts."
This sounded ominous, but better news was to follow.
"We know this was a genuine oversight from Mrs Laird so, as a goodwill gesture, we will backdate the interest she would have earned, both on her sole accounts and the joint account she holds with Mr Laird."
So the Lairds are to get their interest.
Quite right too.

Do you have a problem?
To get in touch with Raw Deal please email your address and daytime/mobile number to rawdeal@sundaypost.com or write to Raw Deal, 80 Kingsway East, Dundee, DD4 8SL (please include SAE).
Briefly outline the problem and how you would like it resolved. Include contact details of the other party and any customer ref/order numbers.
By requesting Raw Deal's assistance you agree for your name, location and a photo to be published.