THEY say you can't teach an old dog new tricks but at the grand old age of 13 Labrador Isla got her lifesaving certificate.
Isla was out for a walk with owner Renata Schmidtova, on their home on Mull, when she found a tiny otter cub near the edge of a forest at Glenforsa.
Renata said: "My two Labradors were sniffing around and then Isla came back towards me, with something in her mouth.
"I told her to put it down and when I saw it was an otter my heart started to race and I looked round to find where she had taken it from, but I couldn't see anything."
Experts reassured her that the dog had not taken the cub from an otter holt – the holes in a river bank where they live.
They believe the cub may have become separated from its mother in a storm and would not have survived the night if Isla hadn't found it.
Frightened to touch the tiny bundle, which weighed less than a bag of sugar, Renata used her jacket to move it, to see if it was OK, and it crawled into the pocket.
She said: "It made a little noise then started to walk towards us, so I put it into the grass hoping its mother would come back."
When she returned an hour later the cub was lying in the same spot, so she phoned the Mull Otter Group for help.
It is believed the cub, which was malnourished, had been on its own for a couple of days.
Mull Otter Group member Sue Morley took the cub – which they named Forsa – home
Sue said: "The dog probably did save the otter's life because I don't think she would have survived the night."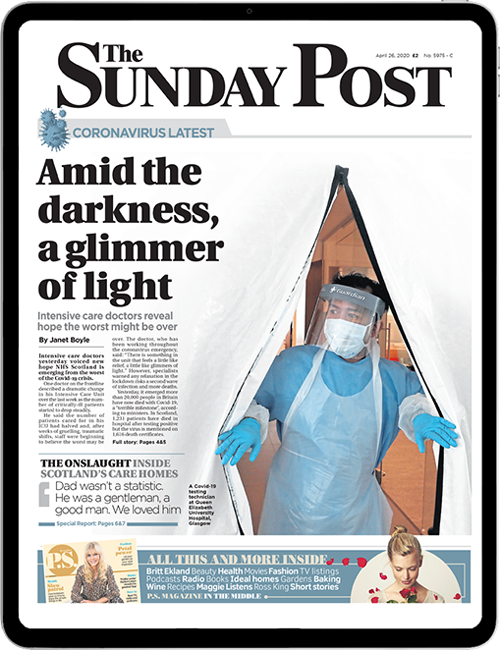 Enjoy the convenience of having The Sunday Post delivered as a digital ePaper straight to your smartphone, tablet or computer.
Subscribe for only £5.49 a month and enjoy all the benefits of the printed paper as a digital replica.
Subscribe