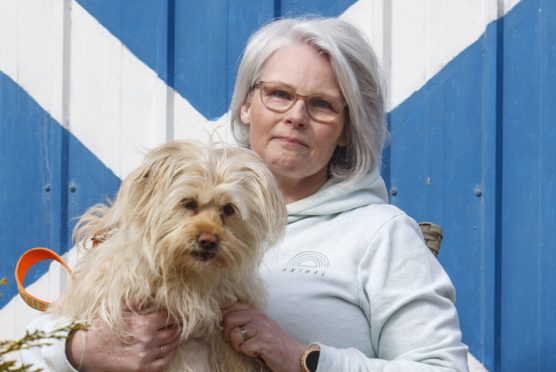 Anne Stewart is urging dog-lovers to do their homework if considering buying a pet rescued from overseas.
More than 1.2 million dogs have been bought in the UK in lockdown but amid the soaring demand animal charity the SSPCA has warned rescue centres are almost full after a 134% rise in abandoned pets.
Anne, from Macduff, Aberdeenshire, paid £360 for a Spanish rescue dog from Nairn-based service Save The Dogz last Christmas. Abandoned dogs are a huge problem in Spain where thousands are destroyed every year.
"After agreeing to the adoption and once told that the animal was dog and child-friendly, I was made aware there had been no time to do a cat test. I was still happy to proceed," said Anne. The female dog, Seta, was fine on the first night as it was tired from travelling.
"But from the next day, with no warning she started viciously attacking my other dog all the time," said Anne.
"She would launch herself on to Shyla, have her on her back and was going for her neck. Shyla would be screaming and Seta wouldn't let go until I pulled her off. It ended up with Shyla stopping eating or being sick when she did eat, messing in the house and just living and sleeping on the dining table.
"Seta was lovely towards me but not to my dog. I worried what she would be like with any other dog, or with children, as I have grandchildren."
When Anne took Seta to be registered a vet described the dog as "very dominant", and was surprised it wasn't more timid after travelling to a new environment.
"Six days after I received Seta I gave her back to Jenn Johnson, the lady who rescues the animals," said Anne. "I felt out of my depth having to deal with a dog as aggressive as this."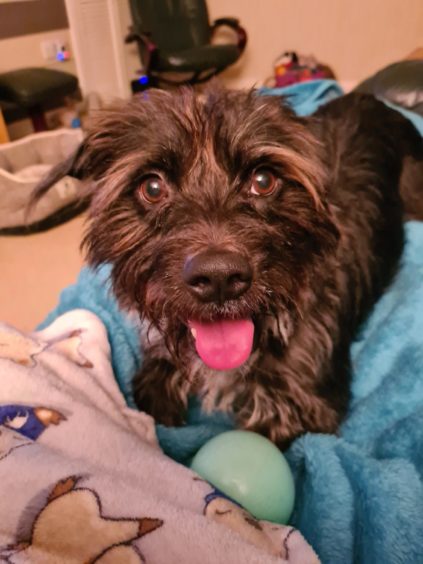 Anne was dismayed when told she would only receive the £90 adoption fee back and could not be refunded for transport fees.
"I did not think this was right as I was never made aware of this before adoption," she said.
"If I had known there would be problems I would have gone for a local rescue dog instead, as you have to meet the dogs in question on a few occasions with your own dog to make sure they get on."
Anne said she tried to further contact Save The Dogz by email and letter to ask for her money back but had no joy.
After Anne complained further, she was eventually offered her money back but in £20 monthly instalments over about a year and a half. "I have yet to accept or decline this offer," said the dog owner.
Jenn Johnson insisted the rescue dog was safe to be around other pets when it was delivered and said it had now been rehomed. She said she had offered to pay Anne back at £20 per month as a gesture of goodwill.
"I don't believe that the dog was overly aggressive, it just did not have enough time to get settled after a long journey from Spain," she said. "I usually give clients a contract that states the transport fees are non-returnable but unfortunately no contract was signed in this case.
"Over the past nine years I have homed more than 3,000 dogs and have rarely had issues. I don't make a fortune from rehoming dogs. I do this off my own back and cover a lot of expenses myself.
"We simply can't afford to refund transport fees. The transport fees were used on that dog's trip. It covers the import forms, my fuel, plus toll and food costs."
According to animal behaviourist, Nick Jones, from insurers Petplan, some rescue dogs may have behaviour problems that can be addressed with training and patience: "Aggression towards other dogs and people, for example, are key things to watch out for but they can be successfully worked on."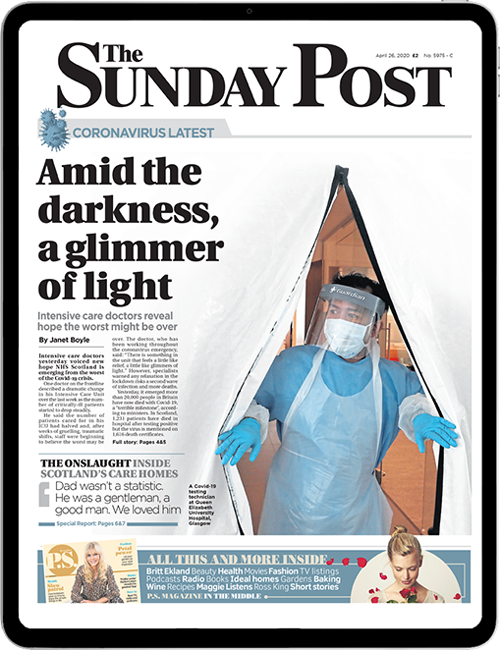 Enjoy the convenience of having The Sunday Post delivered as a digital ePaper straight to your smartphone, tablet or computer.
Subscribe for only £5.49 a month and enjoy all the benefits of the printed paper as a digital replica.
Subscribe