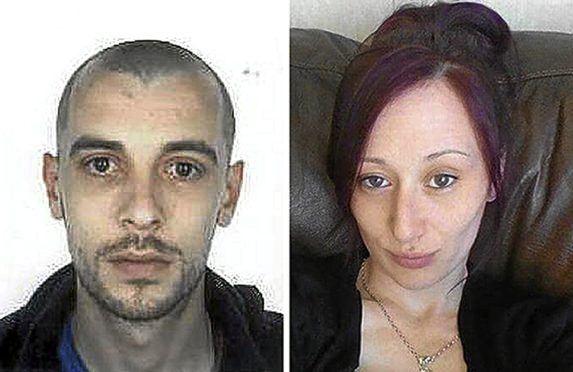 The dad of M9 crash victim John Yuill has criticised delays over crucial reports and blamed them for holding up the probe into the 2015 tragedy.
Crown prosecutors have looked at possible charges against police under the Health and Safety at Work Act. But the Health and Safety Executive said the incident does not come under its remit. As a result, outside experts had to be brought in by the Crown.
Gordon Yuill fears this has led to long delays and said his family remain unclear why the HSE are not involved.
John, 28, and Lamara Bell, 25, were returning from a camping trip in July 2015 when his Renault Clio came off the motorway near Stirling and crashed down an embankment into trees.
The couple lay undiscovered for three days despite a 101 call being made by a member of the public to report the incident.
Police only sent a crew to investigate the crash when a second call was made by someone else three days later. John is thought to have died at the scene of the crash. Lamara died in hospital four days after they were found.
It is understood the HSE deemed the case as a road traffic accident.
However, Gordon feels there was scope for the agency to investigate police under a section of law which covers the safety of "others who may be affected by their acts or omissions at work".
Gordon, 53, of Camelon, Falkirk, said: "We have been told HSE were approached but said they would not be investigating and the Crown have had to bring in private experts.
"There is a possible breach of the Health and Safety at Work Act and, as far as we are concerned, HSE should have taken up the investigation. Instead we have private contractors investigating – which to me is crazy – and we remain unclear why HSE are not involved.
"The delay in waiting for reports appears to be central to what is holding things up," he added. "In January we were informed there would be a decision in early summer and still we are waiting. It's now four years and counting."
He fears there will be no case brought against the police and, in any case, prosecution is unlikely to begin until next year at the earliest and would have to conclude before a Fatal Accident Inquiry can begin.
It was revealed last year that Police Scotland had destroyed the car – without informing the families – despite no decision being made on possible charges. A HSE spokesperson said: "Emergency services including Police Scotland have duties under health and safety legislation to ensure the health and safety of their employees and others who may be affected by their work activities.
"In this case, the incident was not reportable to HSE and we did not investigate it. We cannot comment further."
A Crown Office spokesman said: "Progress continues to be made on the investigation. We will continue to keep family members informed of any significant developments. The investigation remains live."
Police Scotland deputy chief constable Fiona Taylor said: "This matter is being considered by the Crown Office and it would be inappropriate for us to comment. Our condolences remain with the families of Mr Yuill and Ms Bell."
Tracey Benson, specialist injury lawyer at Slater and Gordon, said: "The HSE investigate workplace accidents and as this was a road-traffic incident and a one-off matter they may not feel it is within their remit.
"We know of cases with similar circumstances and there could be potential to consider bringing legal action against the police.
"However, it is important to note that every incident must be analysed on a case-by-case basis."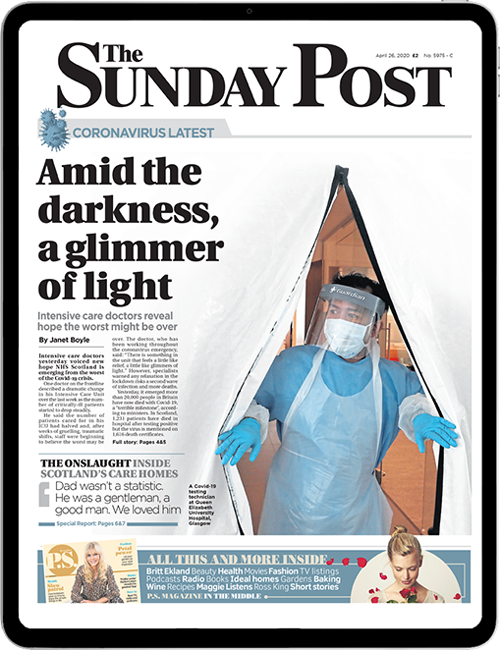 Enjoy the convenience of having The Sunday Post delivered as a digital ePaper straight to your smartphone, tablet or computer.
Subscribe for only £5.49 a month and enjoy all the benefits of the printed paper as a digital replica.
Subscribe