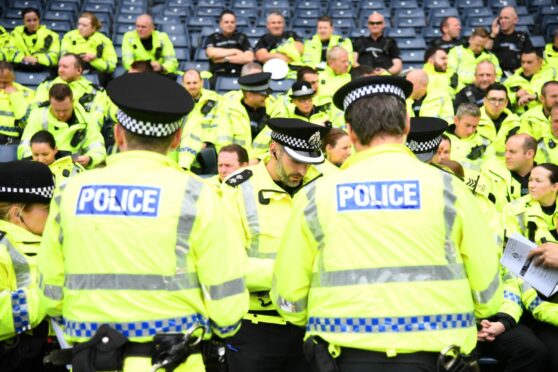 Scotland's police watchdog is blaming lockdown and a shortage of laptops after failing to close 60% of their inquiries within four months.
The Police Investigations and Review Commissioner (Pirc) investigates incidents involving officers and how Police Scotland handles complaints and aims to complete 80% of inquiries within four months. However, we can reveal only 38.2% of complaint reviews have been finished within deadline as commissioner Michelle Macleod blames the backlog on the pandemic and the lack of basic IT equipment such as laptops.
In Pirc's latest business plan, she said investigators were forced to resort to referring to paper files that they had at the time of the lockdown.
Macleod said: "When we had to close our offices due to the pandemic, there were a number of the review team who did not have immediate access to a laptop and were limited to working on hard-copy files that were in their possession at that time. It also took some time to implement a system whereby files could be transferred by Police Scotland electronically.
"Due to the impact of Covid-19, our recruitment of more review staff, to give us a greater capacity, took longer than expected. Overall, we completed 38.2% within four months of receipt. While this is significantly below our target to complete 80% of complaint-handling review cases within four months of receipt, given the backlog of cases that were over four months old at the beginning of the year, the target was always aspirational."
Politicians said the news of the delays at Pirc was "extremely disappointing". It comes after MSPs raised concerns over the enormous backlog of 40,000 court cases created by the pandemic. MSPs on the Scottish Parliament's Criminal Justice Committee said they were "very concerned" at the prospect that legal powers to enable longer waits for trials could be in place until 2025. Previously, the Scottish Courts and Tribunals Service (SCTS) warned in December 2021 that it would be "potentially 2026 before we get the backlog that's been created back under control".
Scottish Labour's justice spokeswoman Pauline McNeill said: "This is a very important process for public confidence in policing standards so it's extremely disappointing the targets were missed by so much."
Pirc has gone on a recruitment drive to help deal with the backlog of cases. The body has a £5.5 million budget, with an annual wage bill of £4,750,000 and £227,000 earmarked for IT and office equipment. Pirc also carries out investigations into incidents involving the police, directed by the Crown Office and Procurator Fiscal Service, in cases such as deaths in custody and allegations of criminality made about police officers.
Macleod said there had been a major rise in death investigations in the past year. She added: "Death investigations are more resource- intensive and often more protracted. Despite this, and taking into account the impact of Covid-19 and staffing and resource issues, we still managed to complete 78% of our cases within three months. This has been achieved by further streamlining the way in which we carry out our investigations. A good example of this was our timeous, professional and thorough investigation of a fatal police shooting of a 28-year-old man in Glasgow in June 2020, the first time we have dealt with such an incident.
She added: "We have invested in training and additional resources and since the figures quoted, we have reduced the average timescale for dealing with complaint handling reviews. This is all the more encouraging given the impact that Covid has also had on our performance and it is to the credit of the commitment of our staff to deliver a high-quality service."
Maggie Chapman MSP, Scottish Greens justice spokeswoman, said: "This delay raises serious questions for the commissioner, as does the description of targets as aspirational."
Scottish Lib Dem MSP Willie Rennie said: "It is now four years since the Scottish Parliament's justice committee wrote to the Scottish Government to press for Pirc to be properly resourced to complete their caseload. The situation during lockdown sounds like it was chaotic and inefficient. We can only hope that these issues have now been ironed out."
Scottish Conservative community safety spokesman Russell Findlay said: "These delays fail the public and they fail the majority of honest and hard-working police officers."
The Scottish Government said: "Pirc had to adapt quickly during the pandemic. We recognise the steps the commissioner has taken to build their resilience further, including the recruitment of additional review officers which was delayed due to the pandemic. We have worked closely with Pirc throughout this time to make available more than £1.1 million since 2021 to support the delivery of services."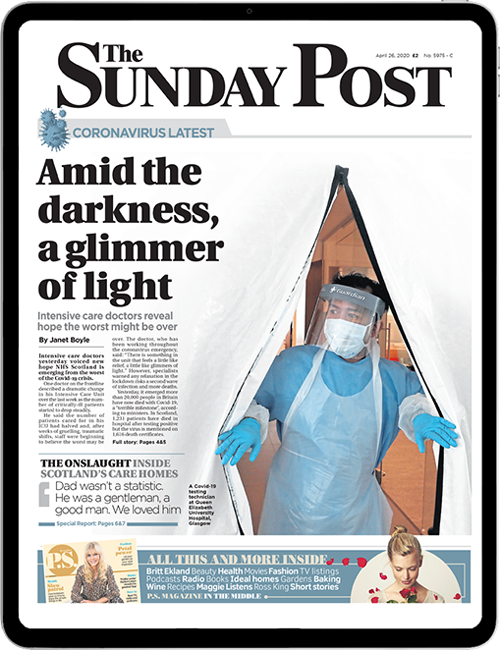 Enjoy the convenience of having The Sunday Post delivered as a digital ePaper straight to your smartphone, tablet or computer.
Subscribe for only £5.49 a month and enjoy all the benefits of the printed paper as a digital replica.
Subscribe