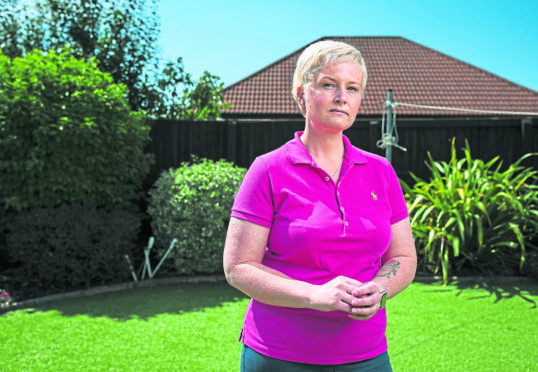 An RAF veteran has revealed the devastating psychological toll after she was raped by a colleague while on tour in Iraq.
Helen Bolland has waived her anonymity to speak out publicly and accuse the Ministry of Defence (MoD) of ignoring the escalating issue of military sexual trauma in the UK.
She is urging more expert help and support for those affected by the problem which is now widely recognised in the US, where it has been linked to post-traumatic stress disorder, depression, and other mental health issues. Bolland, a former air force intelligence analyst, said: "I used to be full of shame.
"Now I know the shame is not mine, it's his. I hope that I can help other people come forward and get help.
"I am a survivor not a victim. I survived it. It is not to until I flipped things on their head, stopped being a victim and started being a survivor that things begin to change.
"The more I speak about it, the less frightened and more empowered I feel. I hope that by speaking I can help other people who have gone through military sexual trauma to go and get the help they need. The MoD needs to acknowledge military sexual trauma amongst its serving personnel and veterans and stop sweeping it under the carpet.
"Military sexual trauma is going to be the next scandal to hit our armed forces and the powers that be should get in front of this and do something about it. Survivors matter so acknowledge our pain and help us. We are not a dirty secret to be hidden away."
She told how she was attacked in 2005 by a colleague while deployed on Operation Telic in Iraq. She said: "I was in two or three locations over there doing my job as an analyst but while there I was raped a colleague. I wasn't able to report it but everyone knew something had happened and assumed I had been a willing participant.
"My own boss threatened to have me charged with fraternisation while my colleagues blackballed me.
"I wasn't given a chance to explain what had happened and there was no-one there to report it to. I was in a camp full of strangers. I was so scared and so glad to get eventually away from there as I had to work every day with this guy.
"It is shocking to me that so many years later the MoD still refuses to properly recognise and address military sexual trauma while other governments do."
Military sexual trauma is classed as any sexual harassment or assault that occurs during military service. It has been recognised in US federal law and by the US Government's Department of Veteran Affairs but is not yet acknowledged by UK authorities.
Despite making up approximately 11% of the UK military, there has been limited research on the impact of adversity on women's experience during their service in the armed forces.
A team from the University of Oxford, King's College London and the veterans' mental health charity Combat Stress – which surveyed 750 women veterans – found 22.5% had suffered sexual harassment, 5.1% had suffered sexual assault, 22.7% were victims of emotional bullying and 3.3% had been physically assaulted.
Sexual harassment was linked to various physical symptoms and women who had suffered sexual assault were more likely to have problems with alcohol and suffer mental health conditions such as post-traumatic stress disorder (PTSD) or depression while symptoms include: intense emotional shifts, negative feelings such as depression, anger, guilt, or shame, difficulty sleeping, feeling emotionally numb; and challenges with intimate relationships."
Bolland, 41, from Erskine, said: "As soon as I got back from Iraq I started displaying symptoms of PTSD because I wasn't able to talk about what happened.
"The doctors thought it could not be PTSD because I had not been in a bomb blast or an incident like that.
"I had one psychiatrist who said to me in this Etonian accent: 'There's nothing wrong with you, young girl, you just need to get your hair done and a new dress and you will be right as rain'.
"I couldn't understand why I was self-harming and I was having these sort of out-of-body experiences and feeling the way I was."
She said men and women were all too often afraid to speak about rape or sexual assault during their military service.
She said: "Often the perpetrator is in a position of authority over you. Your loyalties become tied because you don't want to damage team morale or how you work together.
"In reporting it, the victim is often the one who has to suffer – being posted away from their friends and colleagues and the perpetrator whilst an investigation is carried out."
Bolland – who left the RAF in 2008 – has embarked on a social work degree at Glasgow Caledonian University and now feels her life is getting back on track.
She said: "I loved my job and was also upset at losing my career. My medical discharge didn't provide the cure I thought it would, after all I had been told there was nothing wrong with me, so when was spat out onto civvy street I fought and struggled with all my might to stay afloat but eventually I drowned.
"It has taken years of fighting to get my service medical pension, to get the right diagnosis, treatments, housing, some compensation, state benefits, and to see light at the end of a very long tunnel.
"The fight still goes on. I am still fighting to get treatment for my chronic health conditions which are directly attributed to my service.
"I am incredibly lucky that there are service charities out there helping me and veterans like me. Erskine provides me with a home which I rent, where I feel safe from my PTSD nightmares.
"The RAF Benevolent Fund have also funded one of my new wheelchairs so I can go to university and get round campus independently."
In the US, the Department of Veteran Affairs found that one in three women and one in 50 men had experienced military sexual trauma and offers support from military sexual trauma co-ordinators and specialised treatment in residential or inpatient settings.
As she recovered, Bolland reported the attack to Police Scotland earlier this year. Officers then passed her case to the service police who have launched a probe into her allegation.
Police Scotland said: "A report was made and was passed to the Royal Military Police who are dealing with this incident."
The MOD said it could not comment on individual cases, adding: "Sexual assault or harassment has no place in the armed forces and all allegations are taken seriously and investigated by the service police.
"We continue to improve reporting mechanisms so personnel feel safe in raising issues and confident allegations will be acted on.
"This includes creating a victim and witness care unit, ensuring complaints of bullying, harassment or discrimination are dealt with by outside the chain of command, and strengthening the levers available to discharge someone who has committed a sexual offence."
MPs expose how chiefs fail to protect female recruits
A landmark parliamentary report laid bare the sexism and misogyny endured by women in the UK armed forced.
A Commons committee report published a year ago revealed two-thirds of women in the armed forces have experienced bullying, sexual harassment and discrimination during their career.
The British armed forces were "failing to protect" female recruits, according to research which showed 62% of the 4,106 veterans and current female personnel who gave evidence had either witnessed or received "unacceptable behaviour".
Some women were bullied for refusing sexual advances or had witnessed friends being attacked by groups of men but were too scared to report it. One female said mess and military accommodation were seen as "places of danger" and potentially more dangerous than being deployed to war zones.
Sarah Atherton, chair of the subcommittee on women in the armed forces, said: "The stories we heard paint a difficult picture for women. A woman raped in the military often has to live and work with the accused perpetrator, with fears that speaking out would damage her career."
Around one in 10 serving women gave testimony, with MPs receiving around 700 comments relating to the male-dominated culture and a number calling for more effort to tackle "mess hall culture" and sexualised behaviour.
MPs also discovered a lack of faith in the complaints system, with six in 10 women telling the survey they did not report bullying, harassment or discrimination.
In March, a judge cited sexism in the military after a female victim of a sexual attack said she was not taken seriously by male colleagues.
Judge Jane England said Staff Sergeant Gareth Cross's behaviour was far too common.
She had heard the 42-year-old put his hand up the RAF servicewoman's skirt and touched her leg on a bus back from a party. The judge told him: "This kind of behaviour is far too prevalent in the services. You are a staff sergeant and would know what was required by somebody of your rank."
Cross, of the Royal Logistic Corps, pleaded guilty to disgraceful conduct. He was reduced in rank to sergeant and told to pay £2,250 at Bulford Military Court, Wilts.
This trauma can take a terrible toll decades later
by Professor Dominic Murphy, Combat Stress
Military sexual trauma is a trauma exposure like sexual abuse or a car crash. It is what we class as an index event and can lead to psychological difficulties such as Post Traumatic Stress Disorder (PTSD).
Unfortunately, lots of people suffer horrendous sexual trauma. One of the things that differentiates military sexual trauma from other forms of sexual trauma is that it happens in the context of someone's occupation.
One can't escape from the culture, the perpetrators. In that sense, it is perhaps more like domestic violence.
With PTSD, you need exposure to what we call an index traumatic event where you think yourself or someone else's life or personal integrity is at risk.
Military sexual trauma appears to differ from other traumatic sexual events because of the fact it is happening within a very strong culture and often where the victim lives and works.
It may be done by perpetrators that you work for, that you work with, they may be above you in the rank structure and you can't escape from the perpetrators.
It is more encompassing and can be more damaging. We did a study of female veterans and we found one in four reported experiencing military sexual trauma during their careers.
We anticipate, unfortunately, this may be an underestimation because, understandably, it is often extremely difficult for survivors of sexual abuse to feel comfortable disclosing what happened to them. It is probably the tip of the iceberg.
Men can also be exposed to military sexual trauma during their careers.
We found out there was a significant association between military sexual trauma and PTSD. Those type of experiences increased your chances of getting PTSD by about three times.
So you can see that this kind of horrible sexual trauma is having long-term lasting effects, even when people have left the military maybe 10, 20 years later.
With PTSD, we know the really interpersonal events where someone is doing something to you, particularly someone in a position of trust like a partner or colleague, are more likely to cause long-term psychological damage.
We would encourage people to recognise any inappropriate things that may have happened to them and seek support as soon as possible.
---
Dominic Murphy is head of research at Combat Stress, supporting veterans with mental health, and a member of the King's College London's Centre for Military Health Research. Combat Stress can be contacted 24 hours a day on 0800 138 1619, text 07537 173683 or helpline@combatstress.org.uk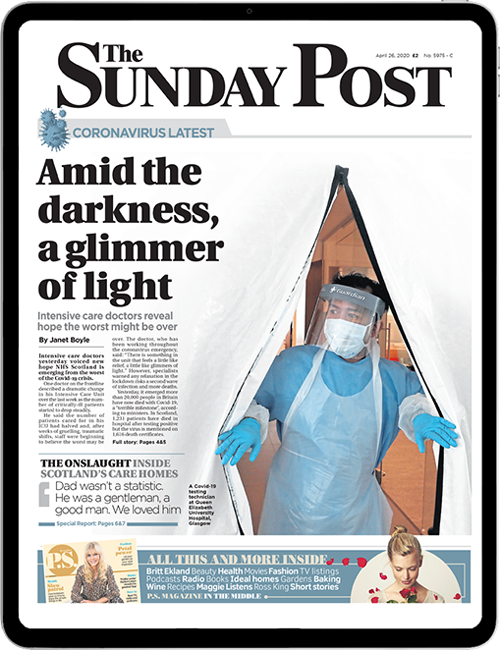 Enjoy the convenience of having The Sunday Post delivered as a digital ePaper straight to your smartphone, tablet or computer.
Subscribe for only £5.49 a month and enjoy all the benefits of the printed paper as a digital replica.
Subscribe