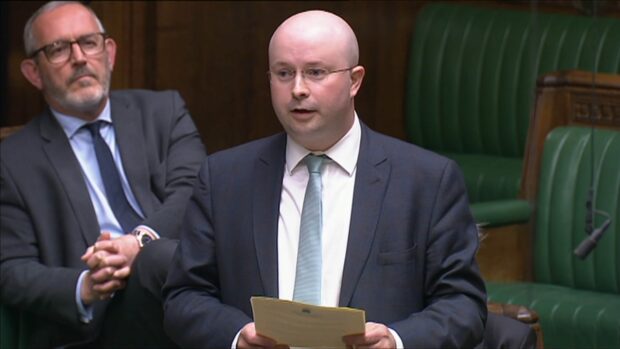 The young man abused by SNP sex pest Patrick Grady has criticised the party for ostracising the MP who stood up for him.
The victim – who was just 19 when Grady made advances to him, said he warned "kind-hearted" MP Dr Lisa Cameron not to be seen to help him because he feared party retribution against her.
Grady, MP for Glasgow North, was suspended from the House of Commons for two days in June last year after he was ruled guilty of sexual misconduct for "touching and stroking the victim's neck, hair and back".
Last week Cameron, MP for East Kilbride, Strathaven and Lesmahagow and a former consultant clinical psychologist, revealed she was shunned by party colleagues after suggesting they should support Grady's victim rather than the MP when he returned to the Commons after that suspension.
In a shock move last week, an SNP digital manager and prominent campaigner for same-sex marriage, Grant Costello, rather than Cameron, was nominated by the constituency to contest her seat.
Grady's victim, now 26, told The Sunday Post: "I begged Dr Cameron not to put herself in harm's way by standing up for me in front of party members because I had seen for myself how vindictive and nasty the SNP could be.
"I feared what they would do to her.
"But Dr Cameron refused to do what others I had thought of as role models had done – turn their backs on me.
"She had the courage to be there for me in the darkest of times when I did not know whether I could go on and see my complaint through.
"I don't know where I would be today if it hadn't been for Dr Cameron. She's a kindhearted, dedicated hardworking MP who does not deserve to be treated the way the SNP are now treating her for simply doing the right thing."
Former NHS clinical psychologist Dr Lisa Cameron became MP for her hometown of East Kilbride and Strathaven in 2015, going on to win a slew of awards at Westminster for her work speaking out for the disabled and most vulnerable in society, as well as standing up against the online harassment of public figures, stalking and sexism.
MP calls for more action on internet stalkers after receiving sinister threat
Cameron said last night she had spent the past year "shedding many tears in private" over how she was being treated.
She said: "But I do not regret supporting a distraught young victim. As a clinical psychologist, I would never have turned my back on any victim.
"All I did was ask the party to consider the victim in this case, and from that moment everything changed. Party members turned their backs on me.
"Even in a House of Commons tea room I was left sitting by myself as if I was a pariah. It was deeply hurtful. It was a horrible retribution that left me shedding many tears in private.
"I'm philosophical. I had a very successful career before I became an MP, and I would be happy to return to that. Working for many years at Carstairs State Hospital was certainly the best training I could have had for facing what goes on at Westminster."
Yesterday, Scottish Constitution Secretary Angus Robertson defended the selection process, saying the SNP was transparent about the process that allows new candidates to contest nominations.
Speaking in Rutherglen, Robertson said: "As is common with all political parties, the SNP is going through its internal selection for candidates for different seats and some candidates are successful and some are not successful."
He said that "other political parties manage these things behind closed doors in a way that we don't in the SNP".
He added: "I am content that we have a good democratic procedure in the SNP."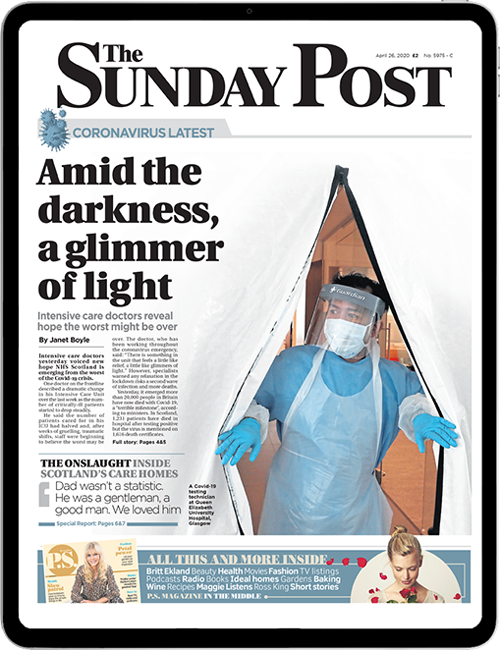 Enjoy the convenience of having The Sunday Post delivered as a digital ePaper straight to your smartphone, tablet or computer.
Subscribe for only £5.49 a month and enjoy all the benefits of the printed paper as a digital replica.
Subscribe