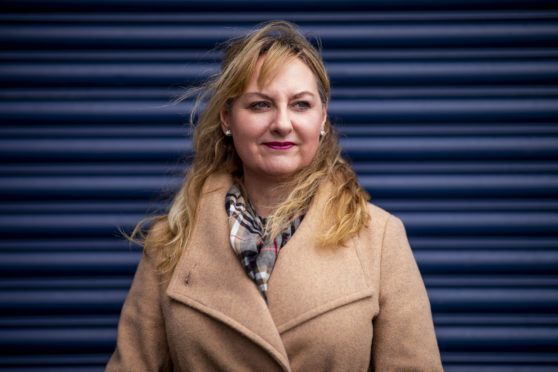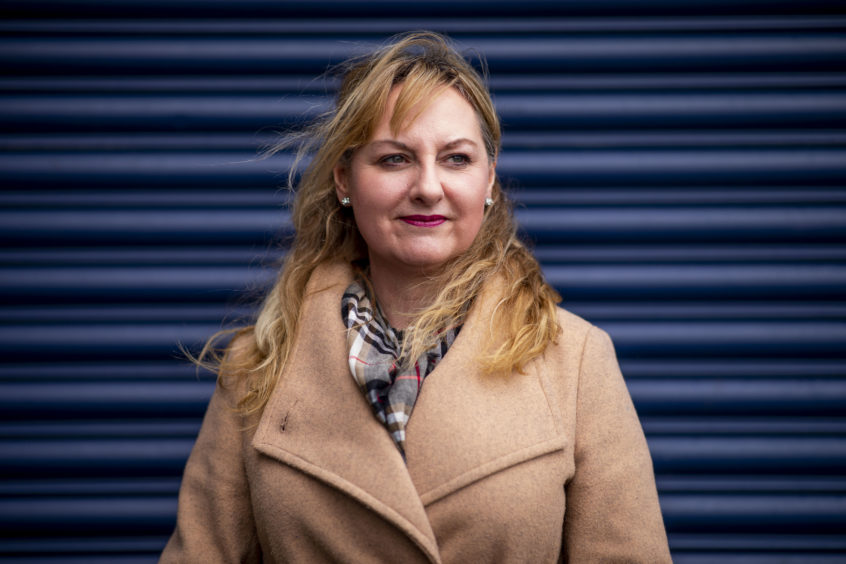 MP Lisa Cameron has spoken out about an eight-month ordeal after receiving a sinister threat from a far-right extremist.
Lanarkshire MP Cameron was forced to have extra security measures installed at her home to protect her young family as well as her offices following chilling threats.
She is calling for the UK Government to do more to tackle online hate, which she believes fuels violence against those in public life. Cameron was contacted by someone who threatened to "fan the flames of far-right extremism" if the MP did not agree to his demands.
Cameron, who has been targeted before by stalkers and trolls, said: "This was a nasty, cowardly threat designed to terrify and intimidate me.
"After what happened to MPs David Amess and Jo Cox, along with Rosie Cooper who quit her political career after facing death threats, I cannot ignore messages of this nature and simply dismiss them as being sent by a troll who takes pleasure in spreading fear and alarm."
Labour MP Jo Cox was murdered in the street of her West Yorkshire constituency in 2016 by white supremacist Thomas Mair.
Sir David Amess was murdered in his constituency office in Leigh-on-Sea in October 2021 when Somalian Ali Harbi Ali repeatedly stabbed him.
Cameron said: "As a clinical psychologist who spent many years working with the prison services, I am well aware of the real possibility that people who make threats sometimes do act on them, with terrible consequences."
The threat
The threat, from someone using the name Graham Campbell, was sent last November to the SNP MP's Westminster email address.
It stated that Campbell was claiming asylum in Scotland even though he claimed to be born in Scotland in 1972.
He demanded that the MP arrange a house and benefits for him or he would "contact far right groups". He claimed: "I am not asking anything that is not being offered to foreigners."
Cameron alerted the police. She said: "It was so sinister, a couple of staff went off sick and we had to close the office down for several weeks.
"I understand that, despite attempts to trace this individual, the person responsible has not been identified.
"The effect of such behaviour takes a terrible toll, not only on those who are directly targeted, but also on families and staff.
"I have two young children who are old enough to understand that something isn't right when security men have to come to their home and install panic buttons.
"This case yet again highlights the urgent need for the UK government to do much, much more to ensure that social media and the internet is made much safer."
Cameron was previously targeted by troll John McCabe, 57, from Calderwood, East Kilbride, after he falsely accused her of ignoring sex abuse allegations. He was given a court order to stay away from the politician.
In 2021, she told how she feared for her children's lives after being targeted for months by convicted stalker Brian McKerrow, 51, who followed her around with a loudspeaker as well as sending disturbing messages and emails to her.
McKerrow, who pleaded guilty to threatening behaviour, was ordered to undergo two years' supervision.
She said: "Despite all the high-profile concern and talk at Westminster, very little has been done by the government to tackle online bullying.
"Far more must be done to hold social media companies responsible for policing their users. That is long overdue.
A Police Scotland spokesperson said: "We have well-established relationships with elected representatives and regularly discuss individual security arrangements further with them.
"In addition, we work closely with UK policing colleagues to ensure all MSPs and MPs are aware of relevant personal safety advice.
The UK Government said: "Tackling online abuse is an absolute priority for the UK Government. In the Online Safety Bill, we have made it a priority for platforms to proactively tackle the most harmful illegal content, including harassment and cyberstalking.
"Failure to comply with their duties under the Bill will result in platforms facing enforcement action from Ofcom, including huge fines."
---
---
Safety steps not in place after murder of two MPs
After David Amess' death, then Home Secretary Priti Patel began a review of MPs' safety. There have been moves to introduce close protection officers and door supervisors in Parliament, but as yet this hasn't been implemented.
Every politician gets a security assessment and a package of alarm systems, shutters, CCTV and personal alarms. But many feel this doesn't go far enough.
In Holyrood, parliamentary bosses are to trial a scheme that will give MSPs early warning of threats to their safety.
The new social media monitoring scheme will see searches carried out for threatening and abusive language on social media platforms, to give early notice to MSPs of any potential online threats to them, allowing Police Scotland and others to provide advice and support.
The past two decades have seen several attempts on MPs' lives. In 2016 MP Jo Cox died after being stabbed and shot multiple times by a man while walking to her constituency surgery in Birstall, West Yorkshire. And, in late 2021, David Amess was stabbed to death during his surgery.
Scottish politicians have also suffered threats. Police are probing alleged death threats against SNP politician Joanna Cherry.
Carol Monaghan, SNP MP for Glasgow North West, moved her family to a safe house after a campaign of harassment by a stalker while Deputy First Minister Shona Robison has endured threatening messages by a stalker, who called for her to be "terminated".
A survey by Holyrood magazine found nearly half of female MSPs had received death threats.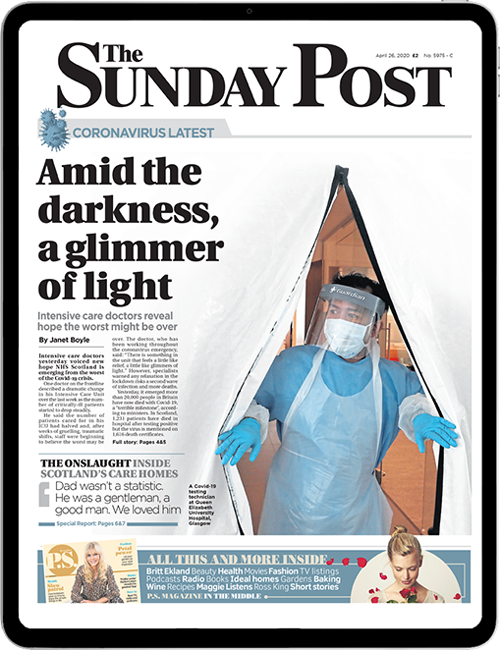 Enjoy the convenience of having The Sunday Post delivered as a digital ePaper straight to your smartphone, tablet or computer.
Subscribe for only £5.49 a month and enjoy all the benefits of the printed paper as a digital replica.
Subscribe