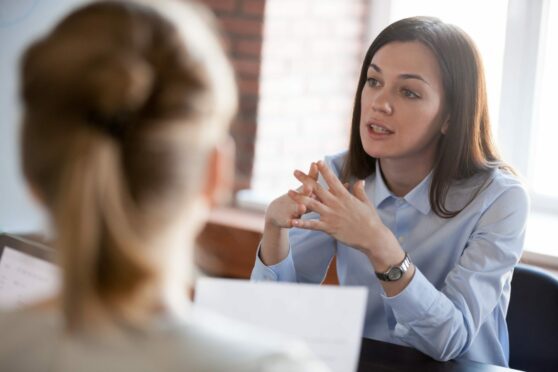 Is it time to update your will or choose a power of attorney? Perhaps you need legal advice on a delicate family matter or to help protect your assets from care home fees?
Some Sunday Post online content is funded by outside parties. The revenue from this helps to sustain our independent news gathering. You will always know if you are reading paid-for material as it will be clearly labelled as "Partnership" on the site and on social media channels,

This can take two different forms.

"Presented by"

This means the content has been paid for and produced by the named advertiser.

"In partnership with"

This means the content has been paid for and approved by the named advertiser but written and edited by our own commercial content team.

---
We're spotlighting five experienced solicitors across Scotland and the key areas they focus on, so you can find the right legal support to suit your needs.
Where to find expert solicitors in Scotland
Get clear and realistic legal advice from Drummond Miller
Drummond Miller is a modern and progressive law firm. It has a head office in Edinburgh and branch offices located in Bathgate, Dalkeith, Glasgow and Musselburgh. This organizational structure allows clients to access advice from local solicitors whilst, at the same time, receiving high-quality specialist representation from across the firm's wider practice teams.
Drummond Miller mainly acts for individual clients and their families and focuses on providing specialist advice in niche areas such as clinical negligence and immigration law, in addition to offering a full legal service in the core areas of family law, private client, litigation and property.
The firm is highly rated for Clinical Negligence on the pursuer side and has more accredited experts than any other Scottish practice.
The immigration team is, by far, the most experienced group of immigration practitioners in the country.
The firm is committed to taking good care of its clients and seeks to achieve the best possible outcome by providing clear and realistic advice from the outset, whilst ensuring that each client has a clear understanding of the legal process associated with their case, and has confidence in the firm's ability to deliver the optimum achievable solution to their legal problem.
Find out more about legal services on offer at Drummond Miller.
Dallas McMillan Solicitors helps recover record settlements for clients
Established in 1875, Dallas McMillan Solicitors is a Glasgow city centre based firm that offers specialised legal services across Scotland in litigation, personal injury, property, commercial work, private client and employment law.
In the personal injury team, Law Society accredited specialists have recovered record settlements for clients consistently over the last 10 years.
This year, the Dallas McMillan employment law team – headed up by David Hutchison, a Law Society Accredited Specialist – has seen particular growth and success.
David has developed and led the team to some huge victories this year. David successfully pursued a claim on behalf of over a thousand workers against Fife Council for equal pay.
David was successful in arguing that the council's implementation of the Job Evaluation Scheme was fundamentally flawed and could not be relied upon. This claim follows on from a number of successful settlements against other councils and private sector employers in the equal pay arena.
The claim against Fife Council was raised in 2016 and in July this year the employment tribunal found in Dallas McMillan's favour, meaning thousands of workers who were discriminated against will now benefit.
Dallas McMillan has also led the way in claims for worker status, particularly in the app driving gig economy.
Discuss how Dallas McMillan solicitors in Scotland can help you. 
Thompsons help people draw a line after their accident
In 2023, Thompsons Solicitors undertook extensive research to help understand the different stages of shock after an accident, and the emotions and anxieties of all who were affected.
After all, the shock of being injured in an accident isn't something that is felt solely by those involved; often family and friends are affected by the repercussions during recuperation.
Giving the support network a voice helped build a fuller picture of the impact ripple effect; the stresses and anxieties often felt by whole families when their situation changes instantly and someone they care about becomes someone they need to care for.
Thompsons take the time to fully understand the story of that person, not just the story of the accident. A solicitor with expertise in the circumstances of your case – be it workplace or motor, or an accident that occurred elsewhere – will deal with it solely, from beginning to end, to make the process as simple as possible.
This approach helps Thompsons build winning cases. It helps Thompsons understand that one thing you need, whether it's recognition of fault or compensation, and how to get you it, and more.
If you've been injured in an accident and want your story to matter, if you want to draw a line and move forward, you should talk to Thompsons.
Scullion LAW: your law firm for life
When it comes to legal expertise, Scullion LAW stands out as a beacon of excellence. The firm's commitment to delivering top-notch legal services is unwavering. Scullion LAW has won multiple awards for the quality of its legal work and client care.
Scullion LAW's expertise spans a wide range of legal areas, ensuring that clients receive comprehensive support. From wills and estate planning to family law, property law, driving offences and criminal law, its seasoned solicitors provide methodical solutions tailored to your unique needs.
With offices in Glasgow, Hamilton and a recent expansion into Edinburgh, Scullion LAW is strategically positioned to serve clients across Scotland and all its services are available online. Scullion LAW is ready to provide the experienced, thorough, knowledgeable and attentive legal counsel you deserve.
But what truly sets Scullion LAW apart is its unwavering dedication to client care. The firm believes that the client's needs should always come first. This ethos is ingrained in the firm's DNA and drives its team to go the extra mile for clients, guiding them through legal complexities with precision and compassion.
This is why thousands of families across Scotland trust Scullion LAW to be their law firm for life.
It is the top-rated law firm in Glasgow and the west on Review Solicitors in Glasgow and the West, with over 1000 five-star reviews. Trust the top-rated law firm. You can't get better than the best!
Start your journey with Scullion LAW today.
Turcan Connell supports families across generations
Turcan Connell is uniquely positioned as one of the only firms in Scotland to look after the full range of legal and tax planning needs of private individuals and families.
The firm's specialist skills support the needs of businesspeople, landowners, farmers, philanthropists, charities and trustees. It also provides owner level advice to entrepreneurs and family businesses.
Often personal legal and financial affairs are complex and private, involving careful consideration around ownership, succession, important relationships and long-term planning to preserve futures.
Turcan Connell supports families across generations, working closely to understand clients and their priorities and values. Its team can advise on asset protection, land and property, family law, employment law, succession and charity law, operating out of offices in Edinburgh, Glasgow and London.
Find a trusted solicitor in Scotland from Turcan Connell.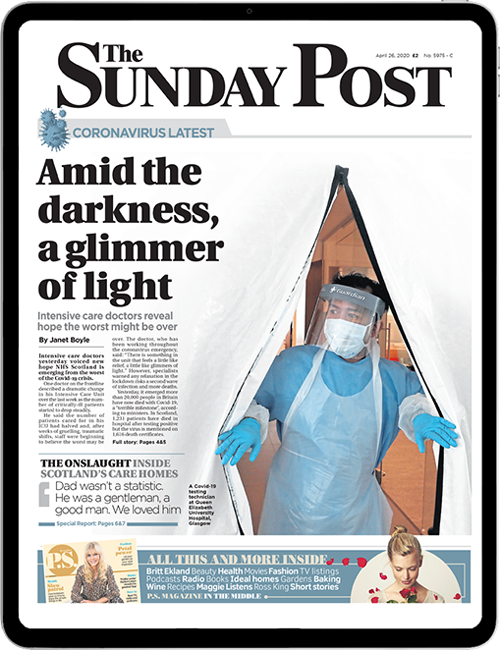 Enjoy the convenience of having The Sunday Post delivered as a digital ePaper straight to your smartphone, tablet or computer.
Subscribe for only £5.49 a month and enjoy all the benefits of the printed paper as a digital replica.
Subscribe