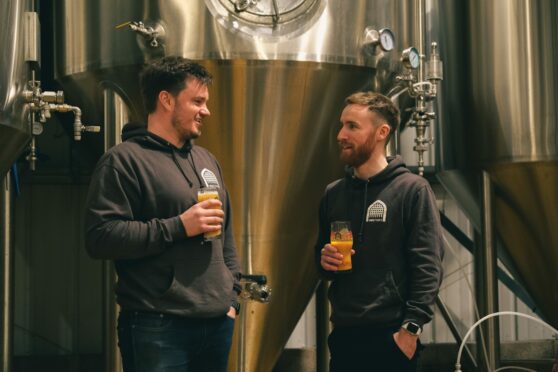 It's not uncommon for entrepreneurs to build their dream business from the confines of a cramped makeshift office.
Mark Zuckerberg, for example, first launched Facebook from his college dorm room. Apple was founded in Steve Jobs' garage. And in its early days, Bill Gates and Paul Allen reportedly used a cheap motel as Microsoft HQ.
For Steven Smith-Hay, co-founder of Vault City Brewing, it all begin with a few homebrew kegs stashed in his spare room. Oh and lots of passion.
"It was the classic route of, 'I've heard of being able to make beer, I'd quite like to give it a shot', he explained with a laugh. "In 2010, I got really into home brewing to the point where, by the time the first beer had finished fermenting, I already had about four or five different buckets bubbling away in my spare room. I got the bug in a big, big way, and just starting mucking around with different ideas.
"Eventually I got to the stage where I was throwing away beer because I had installed eight taps into my kitchen. It wouldn't have been safe to drink as much as I was brewing by myself, so I was giving away as much as I could, but ultimately a lot made it down on the sink. That's when I decided it might be time to give it a crack and go commercial."
Going commercial, as Smith-Hay describes, still didn't mean a move to a fancy warehouse filled with stainless steel and wholesale-sized vats – that was still to come, but in 2018, his speciality modern sour beers, which had by now attracted dedicated, growing following, were still bottled at home.
Made in 400L batches on the stove and fermented in the basement, Elderflower Sour and Mango Sour were the first releases under the Vault City brand, and from there the business has gone from strength to strength.
He continued: "I thought sour beer was a niche that hadn't really been massively explored in the UK. I really enjoyed brewing them, and I knew we had access to amazing produce in Scotland, so that became the focus.
"I somehow managed to convince HMRC and various regulatory bodies that my kitchen was a brewery, my spare room was a customs and excise warehouse, and my cellar was a fermentation area. I had a visit from every single one of them because they were just that fascinated by the idea of a brewery setting up in a house."
He added: "The year before we set up Vault City, we were lying on a beach in Thailand and I reading a book about sour beer. It just got to the stage where it was an absolute obsession, and I needed the outlet. Since then it has all just been step by step, moving from bigger to bigger premises, bigger to bigger kit, bigger to bigger batches. It's gone by in a flash."
After Vault City outgrew its home set-up, operations first moved to a temporary home alongside fellow craft brewers 71 Brewing in Dundee, before eventually setting up shop in a purpose-built brewery in Portobello, on the eastern edge of Edinburgh, last year.
From there Smith-Hay and his now 15-strong team have created more than 200 brews, nearly 70 new releases, and even secured a contract with Tesco, with more supermarkets already interested.
Smith-Hay admits Vault City was never meant to be more than a passion project, a hobby he could share with friends and family, but the former IT consultant says, with growth happening organically, it has been an exciting ride so far.
He said: "It was very much a pipedream and every single step along the way – from getting the kitchen registered to our move to Dundee to taking our own premises on – has been really scary, in all honesty. It still feels too good to be true!
With flavours like Apple Bramble Cinnamon Cobbler and Buck's Fizzto Guava Banana Banoffee Toffee Smoothie and Rhubarb & Custard, Vault City beers are anything but ordinary. Ideas for a new brew usually start at the quarterly staff meetings, hosted in the brewery, but inspiration can strike at any time.
Smith-Hay explained: "We actually tend to look outside of the beer world for inspiration. I came home from one of our ideas meetings recently – with a little buzz on – and I was sitting on the sofa watching MasterChef with my wife, Adele.
"The dessert was a coffee poached pear praline crumble. Immediately, I was like, 'How do we turn that combination of ingredients into a beer?'"
Why our other national tipple may be brewed in a bathtub!
Steven Smith-Hay and his team focus on the motto of "creating something impractical but delicious" when they develop new recipe ideas. And while they have created some truly interesting and unique combinations in their time, no beer has quite caught buyers attention like their Iron Brew Sour.
Paying homage to Scotland's other national drink, the ginger-coloured brew is so popular, new batches sell out almost immediately.
"We've done Iron Brew for three years now," Smith-Hay explained. "We produce more every year and it sells out faster – I think next year we'll be filling the fermenter or going around to pal's houses to fill their bath tub just to see how much we can get together!
"We sold out to trade and public on the website in about an hour, which is incredible for the biggest batch of beer we've ever produced. Although, there was a lot of risk around it for us because it was one of the first beers we had ever canned. Coming out with a big bang was a bit nerve-racking, but the beer turned out spectacular."
He added: "One of my favourite parts of the job is to read reviews because I can go back and try the original to understand where the concept was meant to be going, then try to figure out how to better it for next time. It allows us to sit down and say, 'OK that could do with a little bit more body, a little bit more sweetness or less sweetness, more acidity…'
"That really allows us to dial it in for next time."
And, luckily, AG Barr are just as enamoured with the tipple as everyone else.
Smith-Hay said: "We had a lovely conversation with Barr – they were incredibly quick to give us a call. They want to work with us for the next batch, making sure it's great for both parties."
Visit vaultcity.co.uk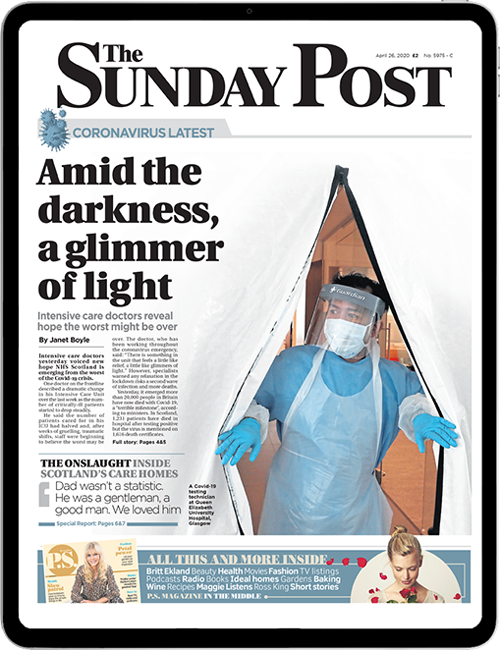 Enjoy the convenience of having The Sunday Post delivered as a digital ePaper straight to your smartphone, tablet or computer.
Subscribe for only £5.49 a month and enjoy all the benefits of the printed paper as a digital replica.
Subscribe