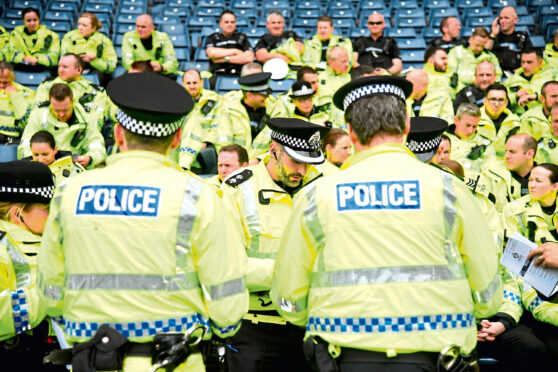 Employers must do more to support the victims of male violence against women, according to an influential union leader.
Denise Christie, of the Fire Brigades Union (FBU), said domestic abuse victims may only feel safe in their workplace and is calling on employers to be far more proactive in responding to staff at risk of, or enduring, violence at home.
She wants more safe spaces at work and managers encouraged to be alert to the possibility a change in a worker's routine or performance may be due to abuse.
She said: "The epidemic of hidden violence and abuse reached frightening levels during the pandemic when workers were forced away from offices and workplaces and the opportunities for abusive behaviour increased."
Christie, who has been a ­firefighter for two decades and leading the FBU for four years, said: "For many victims the workplace is the only safe place where they are not being constantly monitored by an abuser.
Employers must do more to offer support and have people within their organisations to turn to if someone is facing abuse at home. It need not necessarily cost a lot of money to establish.
"Even just making employees aware there is someone within the organisation who can listen and point victims to support services can possibly have a life-changing, maybe even life-saving, effect.
"Employers may often be the first to see evidence of an abusive relationship, physically or if a worker's performance changes.
"I firmly believe trade unions have a key role to play in combating domestic abuse by working with employers to improve workplace policies.
"We are in talks with the Scottish Fire and Rescue Service to adopt the FBU's best practice policy, which includes the consideration of adjusting hours of work, ensuring counselling is available and, where necessary, signposting employees to support agencies."
She believes the Scottish Government could lead the way by adopting the policy and encouraging public service employers to ensure supportive programmes are embedded.
Christie has submitted a resolution to the Scottish Trade Union Congress Women's conference later this month which will be tackling a wide range of issues, including violence against women and girls, sexual abuse, and harassment at work and in public places.
"Employers have a unique opportunity to really make a difference, by establishing policies and practices that provide adjustments and arrangements for workers experiencing domestic abuse," she said.
Christie praised The Sunday Post domestic abuse campaign, and said our revelations of a million hidden victims a year should galvanise Scotland to tackle the issue. She said: "If Scotland wants to be the ­forward-looking nation it aspires to be, then we must confront issues like these head on.
Elizabeth Filkin, who heads up the Confederation of British Industry's Employers Initiative on Domestic Abuse, says some employers have reacted to the increase in abuse as staff worked from home, with Lloyds Banking Group even telling staff if they needed to leave their home they would arrange hotel accommodation then help them move, while Boots and Morrisons provided safe spaces in their shops for the public to report.
She said: "As employees moved to home working those changes had a number of impacts, and some of those meant many abuse victims were unable to safely access helplines."
The cost of dealing with domestic abuse and the psychological and emotional harm across the UK is more than £66 billion.
Filkin said: "The same research showed lost economic output and reduced productivity resulting from domestic abuse cost the country £14bn. There is a financial argument to be made for tackling domestic abuse through the workplace."
STUC General Secretary Roz Foyer said: "Employers must also work with trade unions to develop workplace policies to ensure appropriate additional supports are in place. This should include ensuring managers and HR specialists as well as trade union reps are trained in how to spot the signs of domestic violence as well as how to support and signpost people."
The Scottish Government said: "The Victims Taskforce will meet in November to continue its work on the development of a victim-centred approach, informed by an understanding of the impacts of trauma throughout the justice system."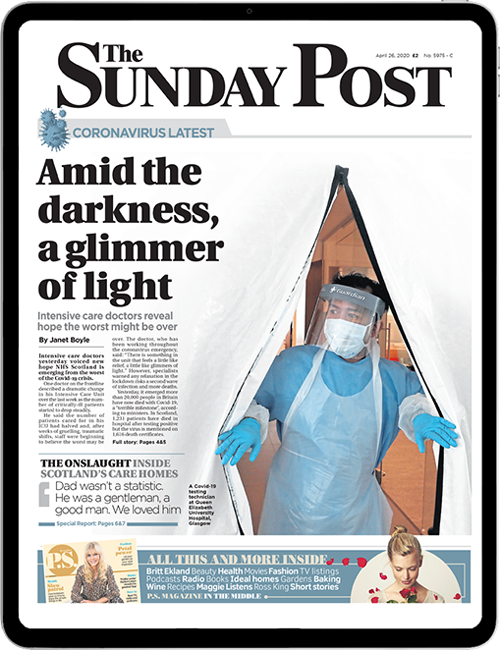 Enjoy the convenience of having The Sunday Post delivered as a digital ePaper straight to your smartphone, tablet or computer.
Subscribe for only £5.49 a month and enjoy all the benefits of the printed paper as a digital replica.
Subscribe