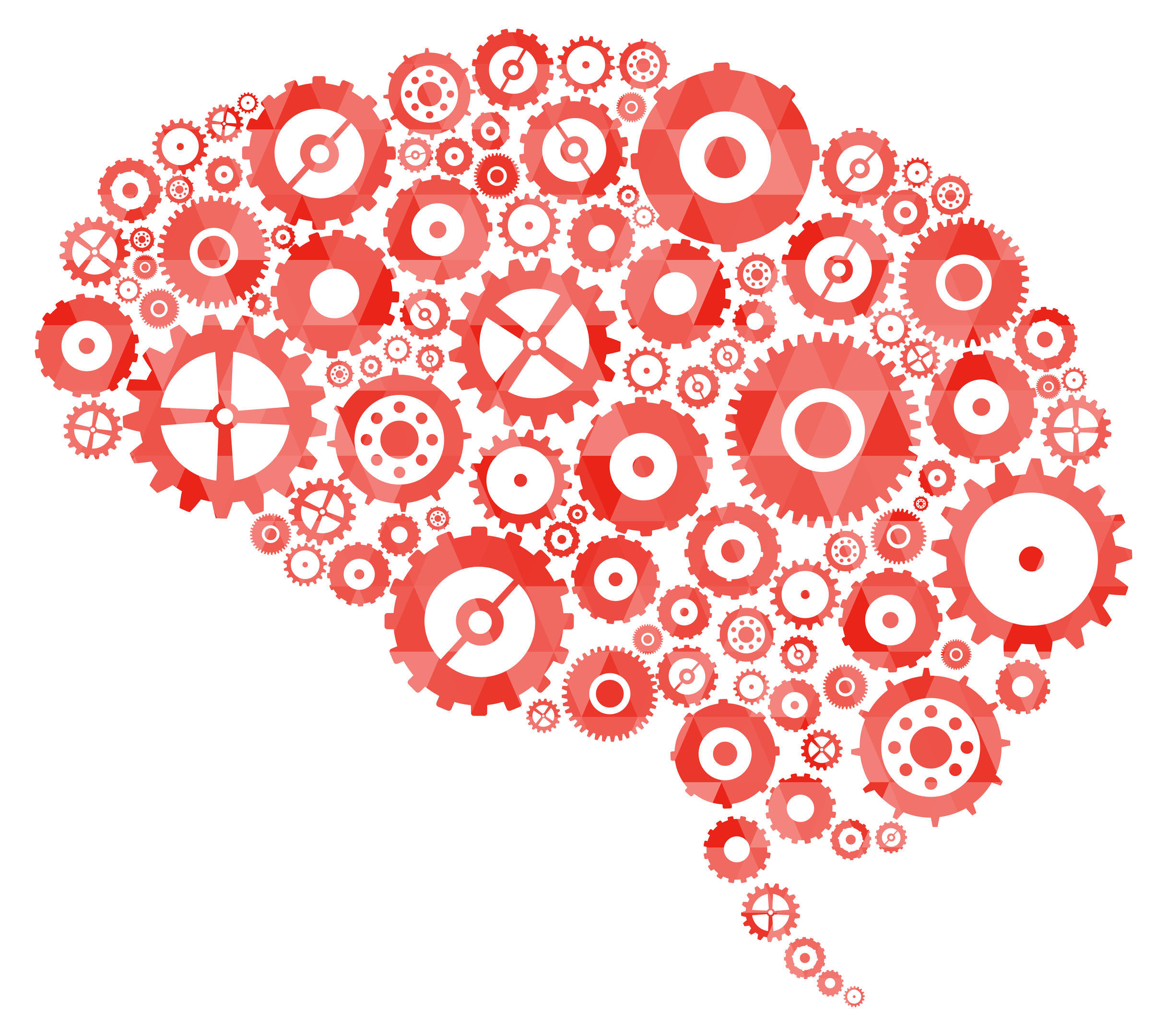 IT is a question capable of revolutionising one of the biggest health challenges of modern time. Is depression a partly physical illness?
It has long been thought of as a disease of the mind, but a growing body of evidence is suggesting depression is potentially the result of inflammation caused by the immune system.
And scientists in Scotland are at the forefront of the investigation into whether drugs used to treat conditions such as arthritis can also help alleviate symptoms such as sadness, hopelessness and anxiety.
The link between inflammation and depression is an unexpected one, which doctors encountered by accident.
The discovery goes back nearly two decades when it was recognised that conditions such as rheumatoid and psoriatic arthritis – which is linked to the skin condition psoriasis – were a result of the immune system attacking itself.
This led to the advent of new drugs, which used antibodies to block "rogue" proteins of the immune system which were attacking the joints instead of defending the body against disease.
But there was an unexpected side effect for some patients – an improvement in mood and well-being.
Clinical rheumatologist Professor Iain McInnes, of Glasgow University, said: "One of the things we noticed early on when these antibodies were being injected into people was that patients receiving the drugs would feel better – sometimes even before they looked particularly better.
"When administering the drug people would say in a day or so, 'I feel better' – this was not the case in all patients but a significant proportion experienced this benefit.
"Patients would still have swollen joints and talk about pain – but they would say, 'I'm still quite sore, but I feel better'."
It was already known that people with rheumatoid arthritis and psoriatic arthritis were more at risk of developing other illnesses – including heart disease, strokes and depression.
Previous research had found that inflammation in arthritis patients was causing changes in blood cholesterol and increasing the likelihood of a heart attack.
The researchers began to wonder if this inflammation could also be having an impact on the way in which the mind works.
"We weren't the only people in the world to recognise this – there were other studies in other parts of the world which found patients were saying their quality of life had improved," Prof McInnes said.
"That raised the possibility that the inflammatory proteins that we know are causing damage in the joint or the skin are circulating and could do harm elsewhere – perhaps they go to the brain and perhaps in the brain they provoke fatigue and depression. That is where we became interested."
Prof McInnes carried out a pilot study with consultant neuropsychiatrist Professor Jonathan Cavanagh, also of Glasgow University, which involved scanning the brains of rheumatoid arthritis patients before and after they received the drugs – known as TNF inhibitors.
The study in 2010 found a "subtle but consistent" change in the area of the brain which is linked to depression.
Another study was then carried out in patients with psoriatic arthritis, which also found an improvement in the mood centres of the brain among patients after they had been given the drugs.
Prof McInnes said: "Our conclusions so far are that people with inflammation, when we block that inflammation, have a change in their brain chemistry that points to improvement and that there is less "depressive brain chemistry" present. That is really rather exciting."
It is a field of research which is only in its infancy, but there is increasing interest in the idea.
A new book has been published by Edward Bullmore, professor of psychiatry at the University of Cambridge, on the subject. He believes we are on the "cusp of a revolution" in understanding these factors behind depression.
The researchers at Glasgow University are now collaborating with other universities – including with Prof Bullmore at Cambridge – to look at the way the immune system is behaving in patients who have depression as their primary illness.
Funding is also being sought for trials which plan to use a powerful MRI scanner known as 7T, which is based at Queen Elizabeth University Hospital in Glasgow, to examine the way the brain changes during treatment with the drugs.
"The planned future studies will use much more sophisticated brain imagery – it shows the detail, structure, and function of the brain in a way we have never seen before," Prof McInnes said.
"So we have the opportunity to really understand how the brain works in the context of people with primary depression and inflammatory disease."
He added: "There is much work being done in partnership across the country in the rheumatology community. Scotland is going to be world-leading in trying to understand this relationship between brain and inflammation."
It hoped one day there could be the prospect of depression being treated as a physical disease with drugs available which treat the root cause of the illness, rather than current antidepressant treatments which work by acting on the chemicals of the brain to alleviate symptoms.
However, there is still a long way to go. Prof McInnes cautioned it is early days and it did not mean other factors involved in the development of depression, such as the circumstances in which you live, could be discounted.
He also pointed out that some depression in people with arthritis will be a "natural and understandable" reaction to having to cope with the disease and a reduced quality of life.
But he said they were on the verge of carrying out the large-scale trials which could provide more answers to the role that inflammation plays in the development of the illness.
A change in the way society regards depression is another crucial aspect in the acceptance of this idea, which is radically different to the long-held notion of it being "all in the mind".
Prof McInnes said: "Depression has been a very challenging human healthcare condition for us to understand and to treat.
"It remains one of the most significant burdens on society.
"I think there is a far greater appreciation in the medical profession of how important it is to make progress in the recognition and treatment of mental health.
"This is coming at the right time. It is coming at a time when society is recognising mental health is an illness and deserves to be given the same predominance, respect and investment as other common illnesses.
"We're pushing doors that might open now that in years gone by may have been shut."
Mammoth clue to a massive discovery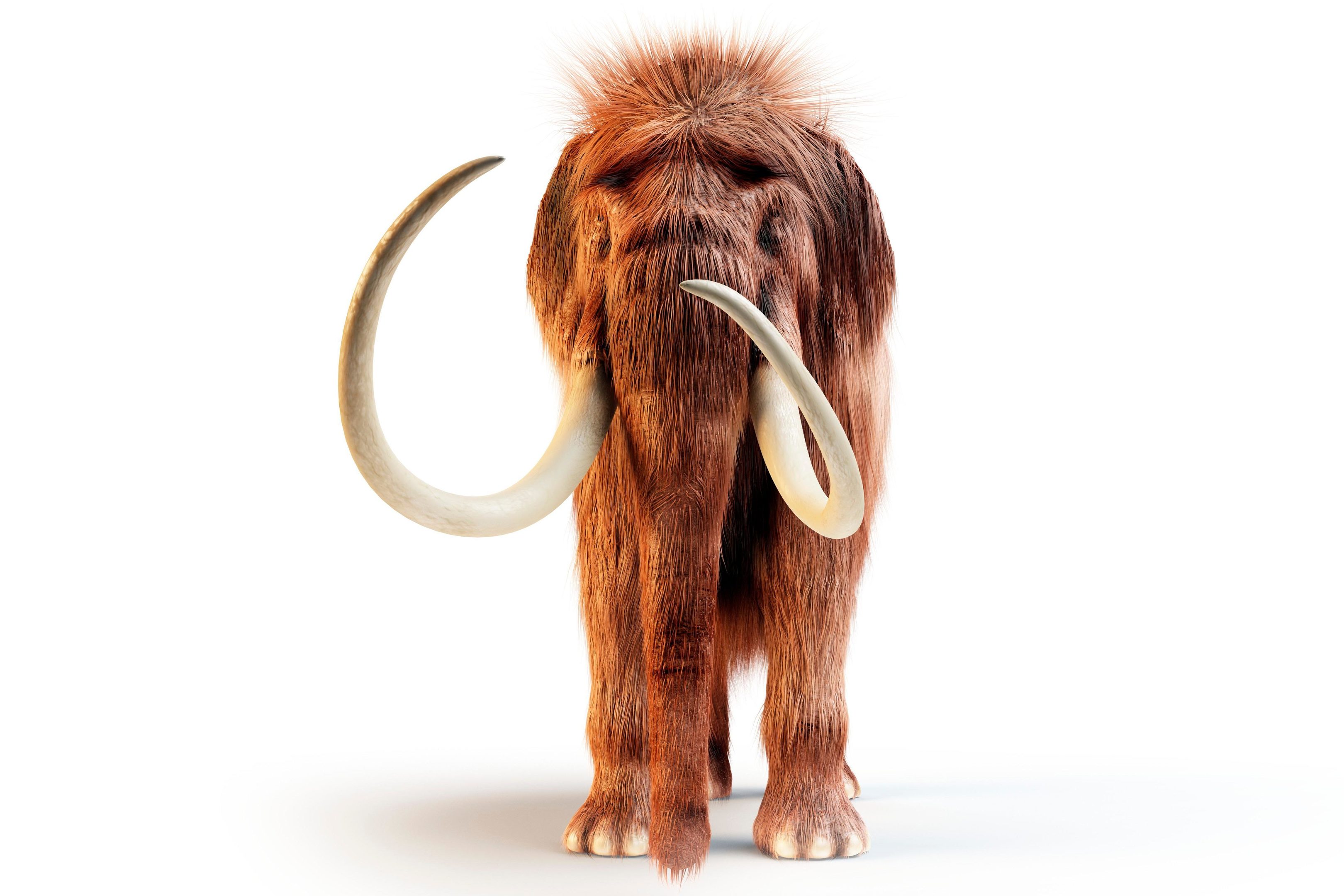 Work is under way to establish if inflammation is linked to depression – but an intriguing question remains of why this would be the case.
The theory which has been suggested stretches back to ancient times when life was a battle to find food and shelter.
If a tribe member was out hunting mammoths, the immune system would be switched on and primed for defence, with energy levels high.
But if sickness or injury occurred, experiencing feelings of lethargy and tiredness may have prevented a hunter from attempting to venture too far or mixing with – and potentially infecting – other people. So having inflammation flood the body and cause these symptoms may have been a clever evolution of the immune system.
Prof McInnes said: "In those days, part of healing was probably not doing very much – literally going to the back of the cave and waiting until you hopefully got better.
"Feeling sleepy and tired would have encouraged this behaviour."
Around one in five people in Scotland will be affected by depression at some point in their lives.
McInnes said the theory was the immune system, the body's energy needs and mood had evolved to work together, adding: "What we are seeing in modern day Scotland is one of the consequences of that."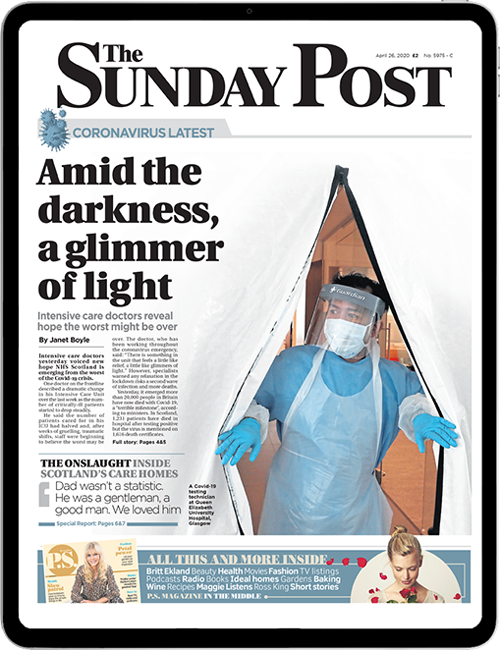 Enjoy the convenience of having The Sunday Post delivered as a digital ePaper straight to your smartphone, tablet or computer.
Subscribe for only £5.49 a month and enjoy all the benefits of the printed paper as a digital replica.
Subscribe