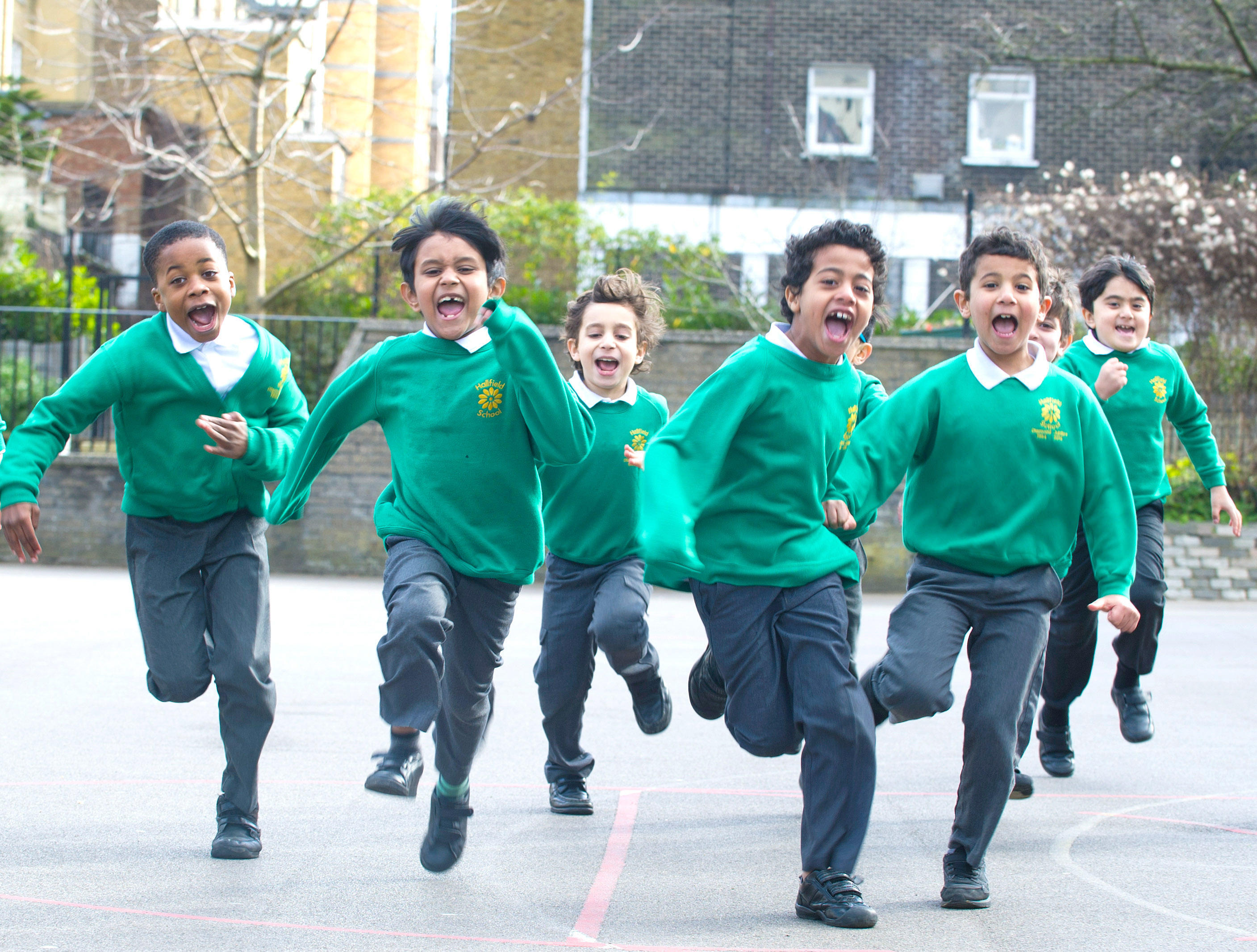 A HEAD teacher's idea to get pupils completing a daily mile has raced around the world.
Founder of The Daily Mile, Elaine Wyllie, has seen her idea adopted by more than 3500 schools in 31 countries.
And, she hopes, scientific research coming out soon will underline the fitness benefits for children and prompt more schools to start a mile of their own.
Elaine, who started it in all with just 15 minutes per day of running or walking in a Stirlingshire school playground, has already seen it transform UK children's health.
And she's anticipating that the final conclusion of research by the universities of Edinburgh and Stirling will provide concrete evidence that the exercise helps tackle the obesity epidemic.
"I hope and believe this major new report will give us the scientific proof that The Daily Mile does what it says on the tin," said Elaine, 62, former head of St Ninian's Primary.
"That what we saw at St Ninian's and what parents and schools all over the country are telling us is true – that the children are fitter, a healthier weight, cheerier and more focused in class.
"However much progress we have made, there are still those who need the evidence and I have reason to be hopeful that this report will do that."
Even before the complete scientific paper, the expansion of The Daily Mile has been quite remarkable since it began in 2012. It has now been adopted in almost 2,500 schools in the UK who have officially registered.
Elaine thinks that may be just the tip of the iceberg.
"Schools can just open their doors and take the children out without ever signing up," she said. "In Ealing, we had four schools registered, but when we spoke to the borough, 35 were actually doing it – so, many more schools are involved."
Elaine had a meeting with Professor Stephen Powis, new medical director for NHS England, as part of discussions aimed at getting England to follow the Scottish, Welsh and Irish governments in recommending schools do The Daily Mile.
"The answer to the horrendous plague of obesity and physical inactivity lies in the schools," said Elaine.
"There has been no scalable, effective intervention on childhood obesity anywhere in the Western world.
"Getting that is the holy grail and we hope the science proves The Daily Mile may help."
Talks took place last month about Manchester becoming the UK's first Daily Mile city region, to help tackle not just obesity, but attendant inequality.
Meanwhile, the profile of The Daily Mile in the UK has rocketed this month, thanks to the backing of ITV.
They are producing and screening three adverts highlighting how to get involved.
The first, featuring Elaine, went out during the Saturday Night Takeaway Florida finale, with the second screened last week.
A third and final advert, expected to be shown in June and potentially during the World Cup, is in production.
"Having ITV want to become involved is a massive thing," said Elaine.
"Never in my wildest dreams would I have thought we'd achieve such exposure and have so much interest."
There are now more than 3500 schools in a total of 31 countries signed up to The Daily Mile.
A recent launch in Ireland has already led to more than 80 schools registering.
Other European countries involved include France, Spain, Holland, Belgium, Poland, Italy and Greece.
But the reach is ever-growing, with more countries in far-flung places signing up daily, including Honduras and Jamaica.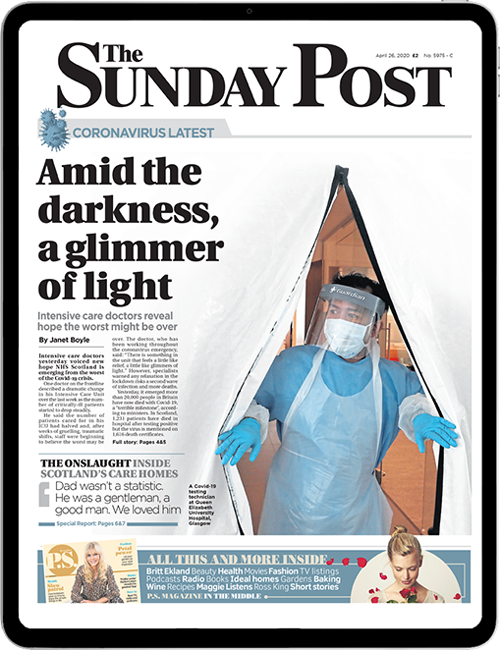 Enjoy the convenience of having The Sunday Post delivered as a digital ePaper straight to your smartphone, tablet or computer.
Subscribe for only £5.49 a month and enjoy all the benefits of the printed paper as a digital replica.
Subscribe