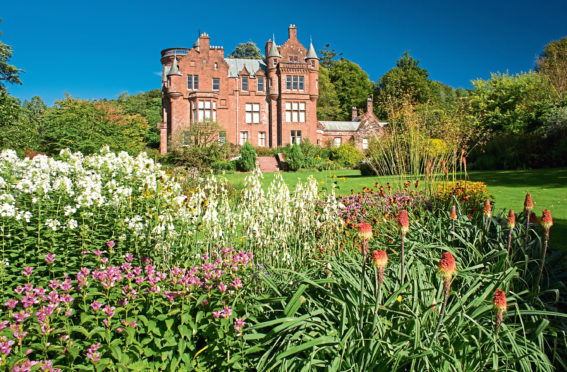 Work on completing a new retaining wall in the garden is well under way. Tonnes of earth have been excavated and taken away, steel gabions have been cemented into place and now membrane and gravel are being laid while we decide upon which kind of stone should fill the wire mesh cages.
There are times during any kind of construction work when it can be difficult to envisage the final result so I was heartened to visit Threave Garden last week and see how quickly nature can heal the scars. This estate in Castle Douglas is home to the National Trust for Scotland's School of Heritage Horticulture and as a result it's a showpiece for gardening of the highest standard, with woodland, wildflower meadows, flower-filled borders and a show-stopper of a walled garden.
But the feature that really stood out for me was a long border next to the visitor centre where lavender had been underplanted with Allium sphaerocephalon. It was a winning combination, the green and purple heads of the allium, which is also known as "plums on sticks", bursting through clouds of lavender.
Yet until very recently this part of the garden looked very different. "We had to excavate it in order to lay a new drainage pipe so this new border is just one year old," head gardener, Michael Lawrie, told me.
Both the allium and the lavender relish this sun-baked site with its free-draining soil and so neither has sulked or refused to perform.
In order to ensure that the construction works in my garden settle in so quickly I've got to find plants that will do the same, however conditions here are very different. Instead of gravel and sunshine, the plants in my garden will have to cope with heavy clay and semi-shade.
Yet this combination isn't as limiting as it sounds and my plan is to fill the area with a tapestry of foliage effects created by woodland plants – some of them evergreen – that will create a textured frill.
One of my ideas is to round up all my hellebores and plant them here at head height. Wood spurge (Euphorbia amygdaloides) would provide year-round foliage and a froth of acid-yellow flowers in spring. Add in Primula japonica and I'd also have whorls of soft colour.
The one contender that I'm not sure about is Heuchera "Paris". This is my favourite out of this huge group of plants but it can be short-lived and it might struggle with the clay so I've asked specialist Heuchera growers, Plantagogo, for advice.
I'm not the one doing the digging, barrowing or cement-laying, so the least I can do is to get the planting right.
With her appetite for construction waning, Agnes Stevenson finds fresh motivation at pretty country estate where nature's scars have healed beautifully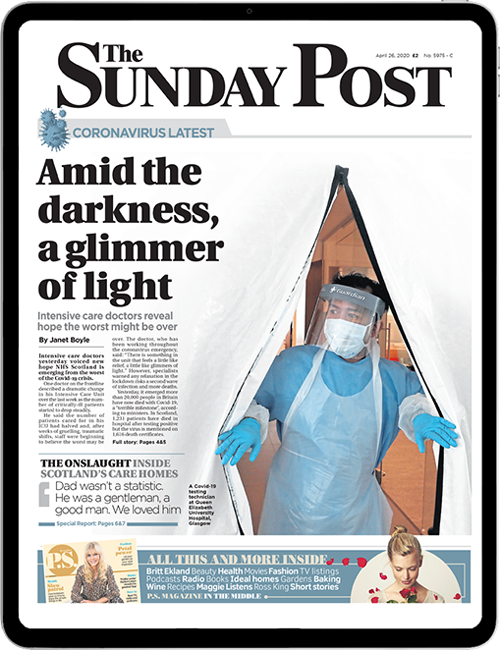 Enjoy the convenience of having The Sunday Post delivered as a digital ePaper straight to your smartphone, tablet or computer.
Subscribe for only £5.49 a month and enjoy all the benefits of the printed paper as a digital replica.
Subscribe