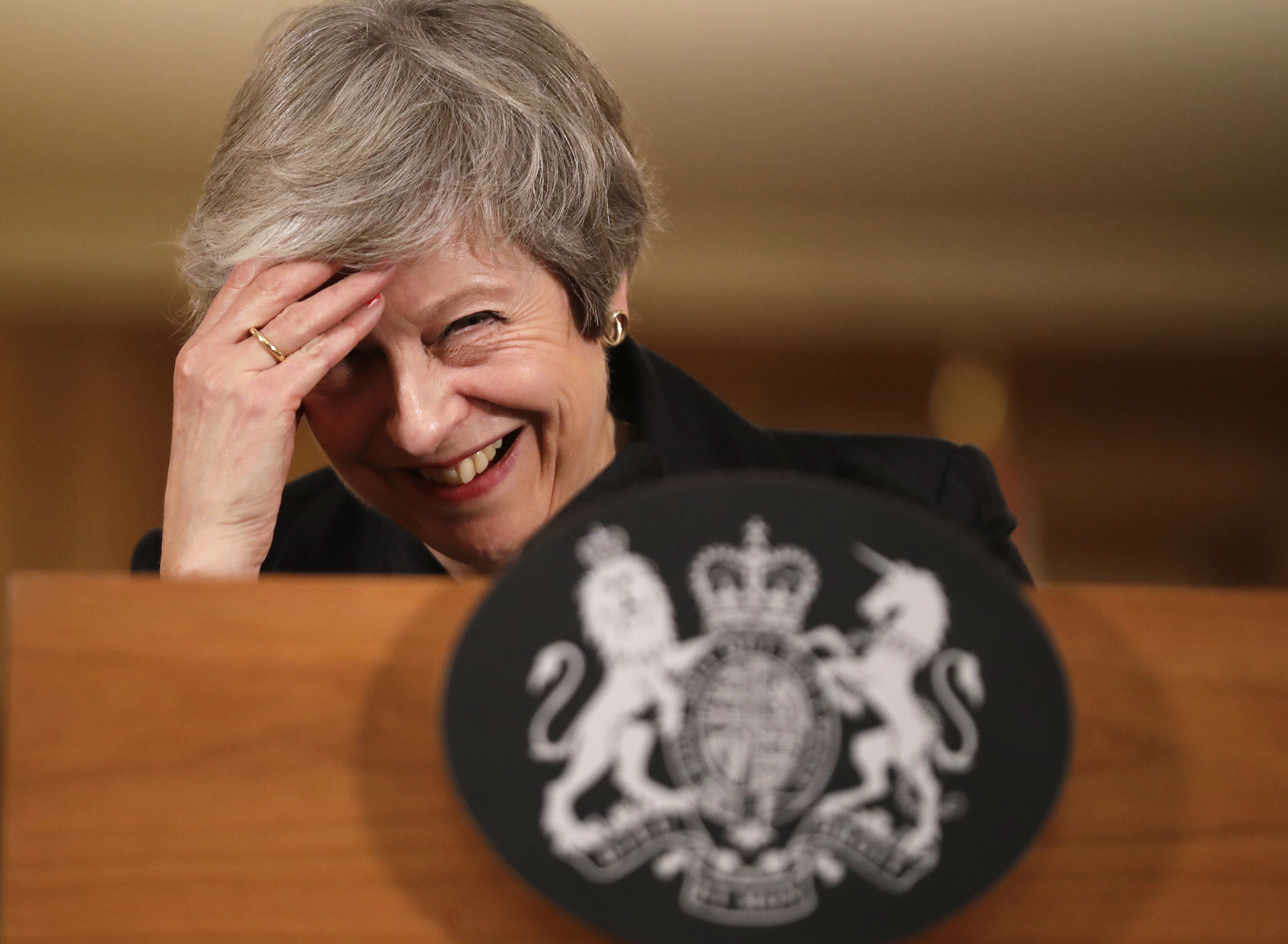 I DON'T know about you, but I've not so much become bored with Brexit, as numb.
I'm sick to the back teeth of the whole thing, and the incompetents, chancers and no-hopers leading it.
As predicted from the start, when our now invisible former PM, David Cameron, decided to hold a Euro referendum, in a vain effort to muzzle the hounds of Ukip and his own Conservative party, it has become, as we all feared it would, a complete dog's Brexit, a political car crash, one very much of the imbeciles at Westminster's own making.
The great British electorate now just want to get on with their lives without continually hearing petty squabbles between meely-mouthed politicians about backstops, custom unions, trade tariffs, quotas and single markets.
We just want them to buckle down and do the job they were elected to do, without worrying about things such as if our passports will still be accepted when we fly off on holiday next year.
You couldn't make this sort of nonsense up.
Yet those smug, self-righteous fools on both sides of the channel have managed to make their contempt for democracy an art form.
It's no wonder politicians are so reviled when they behave in such a sanctimonious, insincere manner.
As the revolving door at No 10 threatens to spin out of its holdings with all the resignations, we have had not one, but two, Tory Brexit Secretaries.
David Davis and Dominic Raab have both spat out their dummies and resigned over the Brexit agreement.
Yet we were led to believe they were responsible for shaping the agreement. Apparently not, if Raab is to be believed.
He says it was Olly Robbins, the Prime Minister's Europe Adviser.
Olly who? Exactly.
It seems PM Theresa May was so determined to get her and Robbins' own way on Brexit, she micro-managed and undermined every one of Raab's decisions. Which begs the question, why did he not step down and raise this very important national matter earlier?
Instead, he left his resignation until a day after May's emergency cabinet meeting.
Why? Simple – it's not the country he cares about, it's taking her job as prime minister.
Then we have the resignation of supposed loyal cabinet minister Esther McVey.
You know Esther, she of the despised Universal Credit, the Jobcentre closures, the two-child benefits cap, the rape clause, and who was recently found guilty of misleading parliament.
She never dreamed of resigning over these issues, but does so over Brexit, saying the draft "does not honour the result of the referendum".
What does she, or any of this back-stabbing party know about honour?
They are the most dishonourable shower that's ever shuffled into parliament.
And let's not forget that oily fish Michael Gove – who you wouldn't dare turn your back on for fear of being filleted – and May's lap dog, Scottish Secretary David Mundell.
Not that Labour are any better.
They have become as arrogant and as self-serving as any Tory and will do and say anything to get their clammy hands on the keys to No 10. To them, a no deal scenario is a pathway to power.
Enough is enough.
We are fed up with Westminster's handling of Brexit.
Especially when you consider that Scotland is not mentioned once in the draft agreement's 585 pages.
Northern Ireland is mentioned 100 times, Gibraltar 30, but the devolved nations of Scotland and Wales are ignored.
We, the people of Scotland, are being humiliated and insulted.
United Kingdom? Don't make me laugh.
The Tories and Labour cannot even unite their own parties, let alone the UK. We are now more bitterly divided, split, angry and confused than we ever were.
The Brexit negotiations have left me numb.
Now it is time to get rid of these Westminster numbskulls.