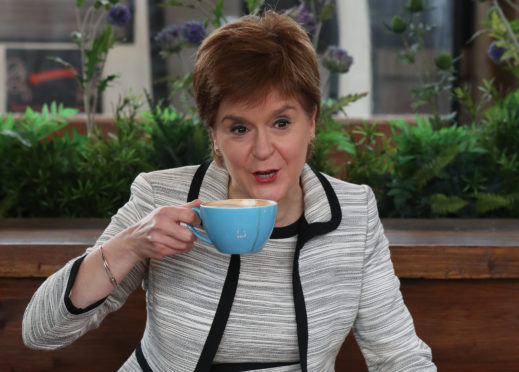 A huge collective sigh of relief was exhaled by many of us last week when the Scottish Government decided it was safe to accelerate their very calculated, careful and at times contentious easing of lockdown.
Ahead of that, a visibly worried First Minister Nicola Sturgeon pointed out this was the "highest risk" her government had taken so far and rightly warned all those punters desperate for a pint, and there were very many, to "keep the heid".
That while "she didn't want to be the big wet blanket on people's summer enjoyment" she didn't "want to be standing here in a month's time reading out horrific figures of ICU cases, hospital admissions and deaths because of a resurgence of this deadly virus".
And it's hard to argue with her. No one wants that to happen again but no amount of warnings or indeed amount of health and safety hoops required to be jumped could dampen the spirits of those businesses who, after enduring four long months of painful closure, had complied and were again able to trade.
Relaxation was a move which was cheered, though not too loudly, by thirsty punters right across Scotland. For many others, being sheared of their messy lockdown locks and any damage finally repaired by a qualified hairdresser, instead of a very unqualified husband (me), wife or partner, was also a great cause for celebration.
For others, it was to eat in a restaurant, stay in a hotel or pray in place of worship. Maybe they did all of them? And good luck to them if they did.
There is no doubt that we all needed some cheering news, and this was the perfect tonic. Sadly, not everyone had reasons to be cheerful. There are still thousands of businesses unable to operate or open because of social distancing, but it was still a very welcome move and one I dearly hope brings us nearer to normality. But that was the good news. There was also some bad and some very ugly news to follow.
The bad? Well that, I'm afraid, was Live Nation's cancellation of their Utilita Live from the Drive-in UK live music shows. This was to be a month-long pilot of socially distanced live music performances, including one at Ingliston's Royal Highland Centre featuring headline artists such as Gary Numan, Dizzee Rascal, Lightning Seeds and Spandau Ballet's Tony Hadley – all watched from in and around your car.
It was a serious attempt to try to bring back live music, kyboshed by the continuing uncertainty over the spread of the virus and stringent local lockdown restrictions.
It is costly not only for the promoters but all those involved in its production who now miss out on over a month's desperately needed work.
Finally, we have the ugly: the Rangers pub in the East End of Glasgow which thought it would be a good laugh to encourage their punters to stamp on a sticker of Celtic's captain Scott Brown while in a socially distanced queue.
It wasn't a bit of fun, it was gratuitous, nasty, and encouraged actions and attitudes that need to be cleared out.
If there is any stamping to be done ,then now is as good a time as any for our governing authorities to clamp down on this stuff and all the rest that only deepens Scotland's not-so-secret shame.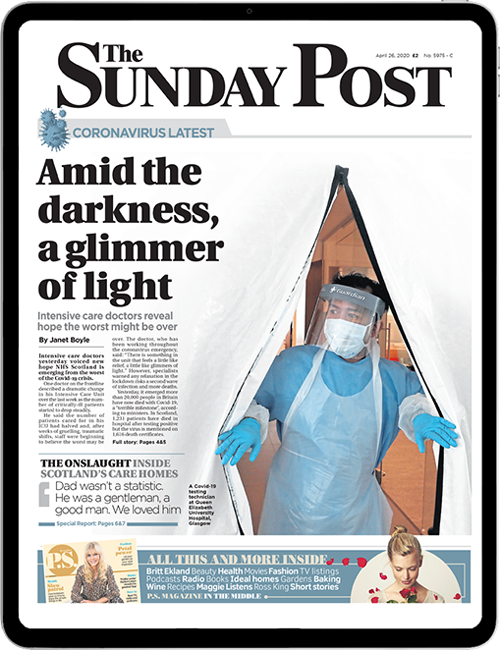 Enjoy the convenience of having The Sunday Post delivered as a digital ePaper straight to your smartphone, tablet or computer.
Subscribe for only £5.49 a month and enjoy all the benefits of the printed paper as a digital replica.
Subscribe