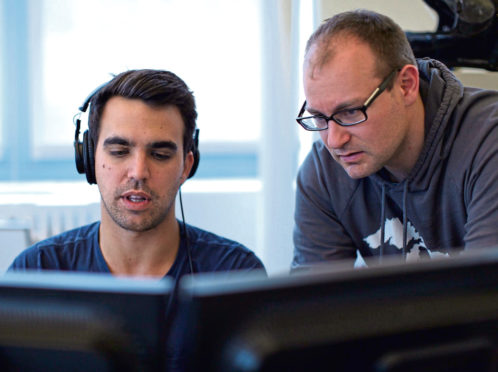 Reply All (Spotify, Apple Podcasts)
The internet is quite a big topic for one podcast to tackle.
From social media to trolling, from online gaming to internet banking, eBay to Russian hackers and much, much more, it's a huge topic.
The best podcast, if you want to keep up with what's going on online, is undoubtedly Reply All.
Produced by New York-based company Gimlet Media, two geeks – P.J. Vogt and Alex Goldman – explore some of the issues thrown up by the internet.
This spans a huge range of topics, but Reply All keeps things interesting by delving deeply.
Take one of the best episodes, Long Distance, from 2017, where Alex speaks to one of those scammers who tries to get access to your computer.
The smug con artist tries to extort our undercover reporter and begins to fling insults at Alex when he realises he's been rumbled.
What sets Reply All apart, though, is what happens next.
Bumbling but dogged, Alex hops on a plane to Delhi to confront the scammers at their head offices, and succeeds – after a fashion.
It could have been a dangerous trip, but it turns out to be very amusing.
This is just one entry in what is now a 145-episode catalogue of excellent podding from a thoughtful reporting team.
Aside from Long Distance, other episodes worth listening include the recent Louder – where someone asks YouTube to stop a bully – with alarming results.
---
The Hidden Brain (Apple Podcasts, Spotify)
Who can explain why our brain works the way it does?
Shankar Vedantam can.
Shankar's thought-provoking insights into our thoughts includes a look at why we become like the brands we buy, how our voice shapes us – and why we're either foxes or hedgehogs.
---
Revolutions (Apple Podcasts)
Great Britain, the United States, France, Mexico, Russia all have something in common.
At one stage or another, they've all had political revolutions.
Intriguing and insightful, this podcast casts its eye back over history and helps you understand what went on. Whether it's Cromwell's brief period of rule in England or the Reign of Terror in France, Revolutions is always gripping.