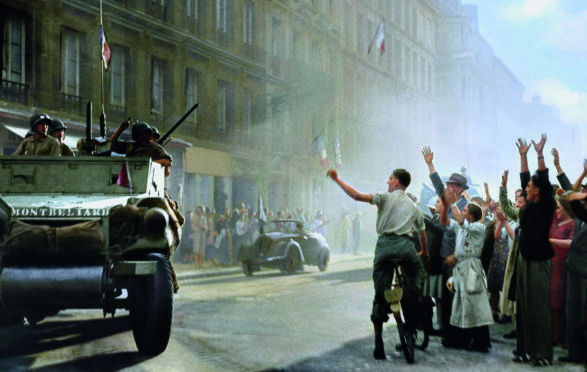 Soldiers wave from their armoured cars as jubilant Parisians, arms aloft, hail their arrival and the liberation of their city.
It is August 25, 1944, and General Philippe Leclerc's 2nd French Armoured Division is taking back the French capital from the Nazis.
And, for the first time, we are seeing the scenes in colour as images from a new book show how much changes but stays the same as history unfolds. Covering the years between 1914-45, The World Aflame shows the planet gripped by wars, the rise of right-wing ­governments and a deadly pandemic.
Sequel to the best-­selling The Colour Of Time, it features colourised photographs from the era and, according to co-author and historian Dan Jones, it should serve as a warning to the world.
Dan, who has worked with a gifted Brazilian artist and colourist Marina Amaral on the book, said: "I think it's really important. We're hitting the point where all this is just about to pass into historical – rather than living – memory.
"Look at Colonel Tom Moore [who raised £39 million after walking 100 laps of his garden before his 100th birthday] – these are the last survivors of an era that shaped the world we have all grown up in.
"It's really important to find new and interesting ways to tell the story of these times, which will chime with the Instagram generation.
"Colourisation is a technique that helps say these events actually happened, and I think that message has never been more important with regard to what happened between 1914 and 1945."
The technique used in The World Aflame sees photographs painstakingly brought to life using digital technology by Marina.
She rose to prominence two years ago when her colourised image of Czeslawa Kwoka, a 14-year-old victim of Nazi extermination camps, went viral.
The colourisation of old black and white images has been criticised by some as unnecessary but most responses to The Colour Of Time and World Aflame, according to Dan, have been positive.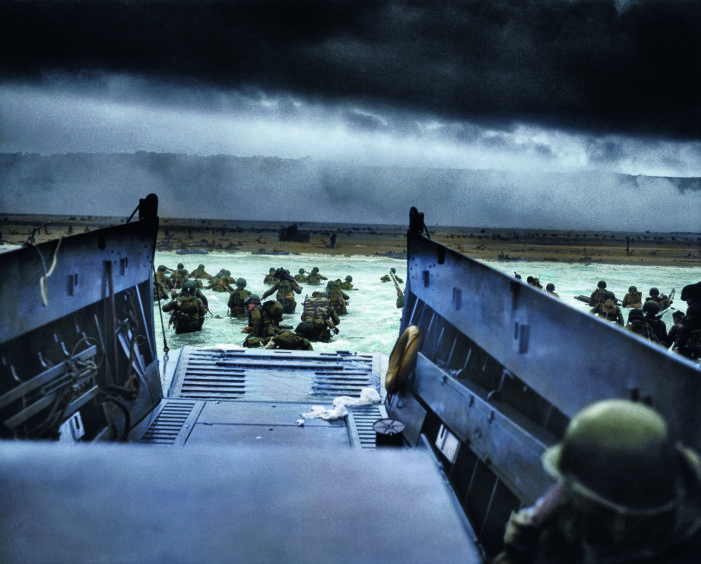 "Colourising black-and-white photos generates a deep, emotional response in viewers and readers," he said.
"There is something really psychologically affecting about seeing pictures from the black-and-white era suddenly given colour.
"People tend to say that it breaks down historical distance, and makes them realise these were people just like us."
Choosing pictures isn't just about picking striking images – there are other matters to consider. "There are technical considerations with regard to colourising the pictures. Sometimes the photos are not high enough resolution, sometimes they just won't colourise," said Dan. "We go through tens of thousands of images, probably select twice as many as we end up using, and are throwing out images and replacing them literally up to the day we print.
"This drives our ­publishers to the point of nervous exhaustion, but the books I think are ­testament to the rigour of the process."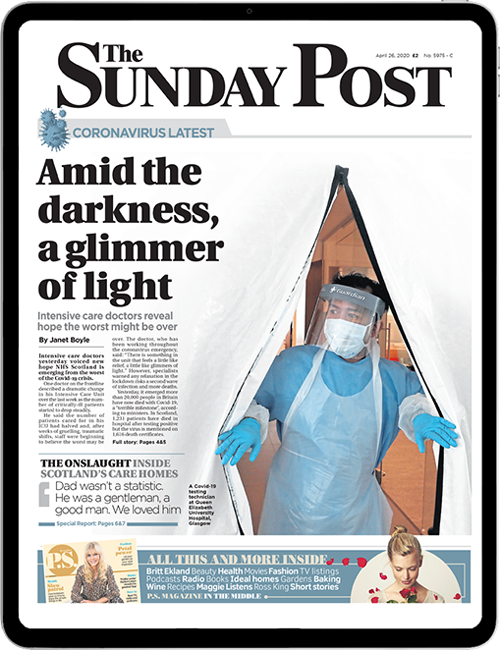 Enjoy the convenience of having The Sunday Post delivered as a digital ePaper straight to your smartphone, tablet or computer.
Subscribe for only £5.49 a month and enjoy all the benefits of the printed paper as a digital replica.
Subscribe