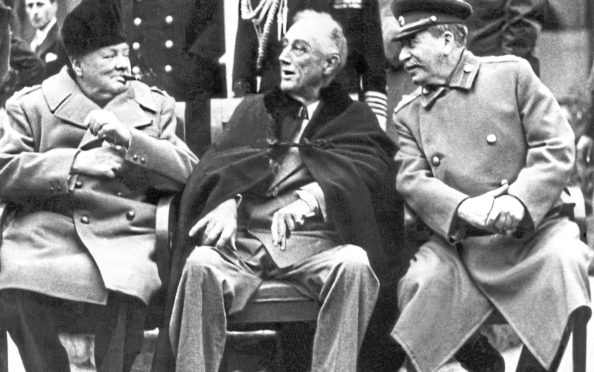 It was 75 years ago that the Second World War came to an end, and as the years go by there are fewer and fewer who remember it from personal experience.
But 1945 was a year that will always be prominent in the history books, in Britain and everywhere else.
HEre, we take a look back at the major events that led up to the world finally finding peace at last.
Our chronological look at those momentous events begins the year before, because 1944 played a big part in the final victory of 1945.
That's not to say, of course, that no progress was made in defeating the Nazis between 1939 and 1944.
The Battle of Britain in 1940 had demonstrated that the Germans wouldn't be defeating us from the air, and it was undoubtedly a huge setback for the enemy and a massive morale boost for us.
In the first weeks of January 1944, when the Red Army finally ended the Siege of Leningrad and two German army corps were surrounded near Kiev, the end was already in sight.
The Germans had blazed their way through that part of the world at first, but incredible tenacity, heroism and horrific winter conditions – not to mention bizarre tactical choices by Hitler – turned the tables.
With Winston Churchill urging his commanders to be more aggressive in Italy, that part of the world was feeling the force of the Allies, too.
German cities were heavily bombed, night after night, while US planes bombed the oil fields of Romania to damage the Germans' supplies.
Operation Overlord in the summer saw heavy bombing ahead of D-Day, at which point the amphibious military operation went into overdrive.
With Hitler's commanders begging to retreat in the Baltic states and elsewhere, Poles rising up in Lviv and Warsaw and De Gaulle having a Free French parade in Paris (albeit under sniper fire), things were clearly turning as 1945 loomed.
There was even a riot at Auschwitz, and Churchill was already meeting Soviet leader Stalin to discuss "spheres of influence" in the post-war era they sensed was imminent.
Not that it became easy for anyone on our side. V1 flying bombs, "doodlebugs", were still a threat, as was seen in aerial attacks on Manchester on Christmas Eve.
When the V-2s came, at 45 feet long and with warheads weighing 2,200lbs, it would be even riskier being in a city, whether it were London, Liege or Antwerp.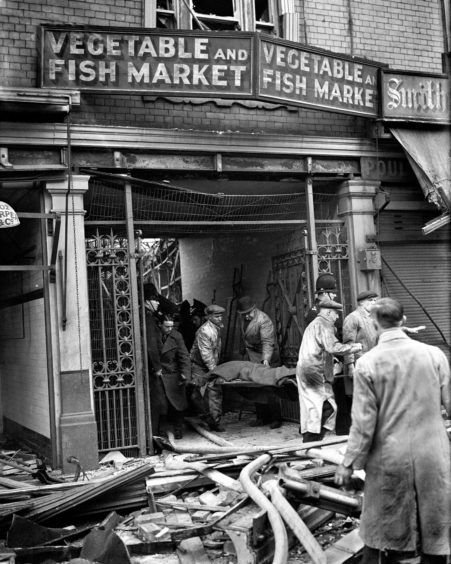 They would kill more than 9,000 people, and if the war had gone on after 1945 the Germans had other futuristic and lethal plans up their sleeves.
Everyone, however, felt that at the end of 1944 the chances of having a war-free Yuletide in 1945 were getting stronger.
Early in 1945, it didn't necessarily look that way, as some audacious decisions by the enemy bought them some time and success.
On the very first day of that extraordinary year they began a shock offensive, Operation Nordwind, in Alsace, France.
That same day, the Luftwaffe launched their last major aerial offensive, their targets Allied bases in Belgium and the Netherlands.
In another theatre of the war, Japan's use of kamikaze pilots was becoming ever more regular, and US ships were under constant threat from men more than willing to pay the ultimate price to smash their aircraft into an American ship.
As B-29s bombed Tokyo again and again, American forces were also fighting in Strasbourg, which they had just taken, to keep it out of Nazi hands.
By the middle of January, Hitler was in his Berlin bunker, where Eva Braun would rejoin him in April, just before they married and then killed themselves.
If he wasn't quite cowering yet and conceding total defeat, he was certainly in a state of extreme agitation and stress.
The man who had been so powerful, and at one time admired by other nations, had 100 streets named after him, and not just in Germany.
Poland, Brazil, and even a part of New York had an Adolf Hitler Street, but now he hid beneath the streets of Berlin, raging at his latest defeat and cursing those around him.
At this early point in 1945, Hitler's orders to his mobile forces, already dwindling, were mostly to attack the British and American forces.
Hitler reckoned the soldiers of the UK and USA were weaker than the Soviet forces he had so many nightmares about.
He was wrong, although it would be the Russians who got rid of his last remains in the end, and who razed Berlin to the ground and took a horrible revenge on German civilians.
It was the Red Army, too, who would enter Auschwitz on January 27, when the true horrors of the Nazi regime would finally be there for all to see.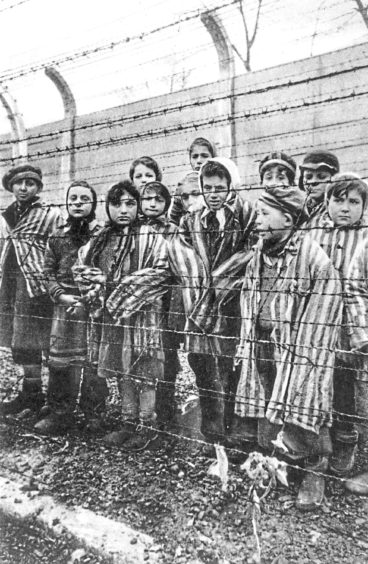 In Malta, which had been such an amazing stalwart during the conflict, Churchill met with the Combined Chiefs of Staff, to be joined by US President Franklin D Roosevelt.
They would then fly on to Crimea, to be joined for the Yalta Conference by Joseph Stalin.
If Hitler still believed he could somehow make a comeback and repel them, the big three were already busying themselves with knocking a new world into shape, one that didn't include Nazis.
When, on the last day of that remarkable month, the Red Army crossed the Oder River into Germany and got within 50 miles of Berlin, even Hitler must have looked in the mirror and known the game was up.
Between them, the leaders of Britain, America and Russia would thrash out plans for dividing Germany, rearranging large swatches of Europe and other big issues.
Not least was how they could keep an eye on, and change the mindset of, Germany's defeated people, military and civilian.
It was the second of three such meetings between the main men, preceded by the Tehran Conference in Iran in 1943 and followed by July 1945's Potsdam Conference.
France's General De Gaulle would live almost a quarter of a century after Yalta, longer than Churchill, Roosevelt or Stalin, and he would never forget that he had been snubbed.
De Gaulle had never got on with Roosevelt, and Stalin didn't exactly click with him either, so he was nowhere to be seen in Crimea and would be absent at Potsdam, too.
De Gaulle, though, had much to be grateful for. Along with Belgium, France had been completely liberated by the time of the Yalta Conference, with the Soviets pushing back the Germans in Poland, Romania and Bulgaria.
February 1945, in fact, saw the Germans control only parts of its own territory along with smallish parts of the Netherlands, Norway, Denmark, Austria, Italy and Yugoslavia.
So it is fair to say it wasn't too early for the leaders to meet – but the decades to come would prove that they didn't come up with the ideal plans when they got together.
Poland, which had fought heroically and had supplied brilliant pilots to assist in the Battle of Britain, would eventually be left at the mercy of the Kremlin, as would other allies.
Germany would be split in two, with families and friends divided overnight when the Wall went up in 1961 and the Stasi secret police made life a misery in the East.
For now, however, the big three were just keen to have agreements in place for when Hitler finally succumbed completely – there was a monumental rebuilding programme ahead.
To be continued in part two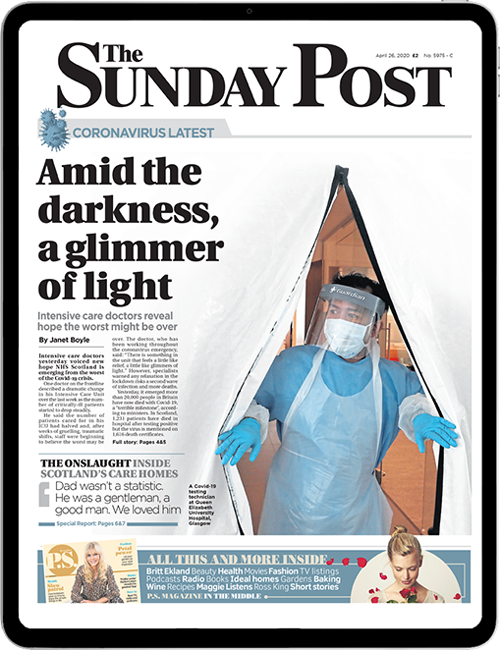 Enjoy the convenience of having The Sunday Post delivered as a digital ePaper straight to your smartphone, tablet or computer.
Subscribe for only £5.49 a month and enjoy all the benefits of the printed paper as a digital replica.
Subscribe