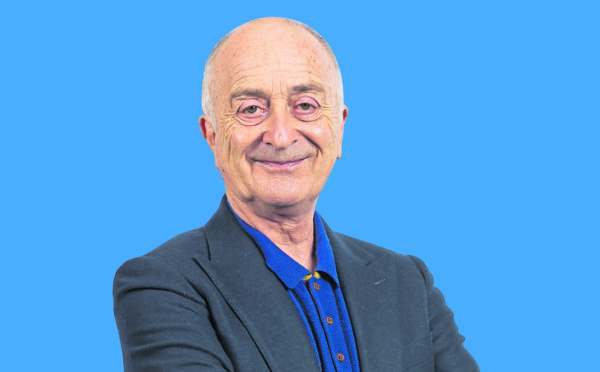 As Blackadder's Baldrick, Tony Robinson captured hearts as the classic comedy presented a surreal, subverted version of British history.
His character always had a "cunning plan" but when it comes to a 50-year career, the actor, author and presenter has simply been following his natural curiosity about the past.
From documentaries ranging from Egyptian tomb hunting to the world wars, royalty and the climate, to two decades on Time Team, he is a font of historical knowledge – despite dropping out of school in his early teens.
"I've always been extraordinarily curious, and I had no education. So that's both a plus and minus," he said.
"I've always hungered to be educated in the way that a lot of people who have been through the education system don't feel they have, because they feel bored or constrained by it.
"I don't at all, it's all still terribly exciting to me."
Robinson traces his curiosity for the past back to his childhood. Born in 1946, his parents regaled him with tales of their experiences during the Second World War.
"All my early life was stories about the war and I became aware early that there was a time when I wasn't there but other people were and they had adventures," he said.
"My dad was in the RAF, stationed in Peterhead, for most of the war. He didn't have a glamorous war. He was just a corporal patching up planes, and in the evening he went out with his dance band and played boogie piano around north-east Scotland.
"I didn't know these stories were called history until I was about 10.
"I was very lucky I was brought up in that environment and that history has always been as much a part of me as breathing, walking, snogging and all things that are important."
Robinson has now turned his attention to podcasting. In Cunningcast he harnesses his passion for digging into the past to understand more about the present.
Long-form audio proved the perfect platform for Robinson's conversational dive into an array of topics – many based on his musings while in the car or even looking in the fridge.
"I was asked why I hadn't done a podcast. I said that I'm interested in everything and you can't do a podcast about everything. And they said, why not?
"I made a list of 20 things I was interested in. Things like when I was driving along in the car and I started thinking about how they always say how much it smelled in the Georgian time.
"Did it really smell that bad? Was it everywhere and did people realise it smelled?
"That sort of idle musing got me thinking about the phenomenon of smell, how it operates, what it means, what perfumes are, all that kind of thing. It became one of 12 ideas we narrowed down to."
Among the other topics covered are the traditions surrounding coronations, the building of Stonehenge, and why pies were invented. That topic, unsurprisingly, was the one that resulted from a trip to the fridge.
"I got out one of those individual pork pies – one of the great food inventions," Robinson laughed. "I started thinking about all the other pies that I love and what a pie actually was, in that it's a means of transport really, isn't it?
"Where had that arisen, were there remnants of pie in the pyramids? What's the best way to cook them? I got a chef and historian in and we talked for about 50 minutes and could have gone on for another hour."
Robinson was joined by Blackadder co-star Miriam Margolyes in the first episode of Cunningcast to reflect on the comedy classic.
"It transformed my working life and, it transformed me," said Robinson.
Baldrick was resurrected for the first time in 20 years for Comic Relief last month. Robinson read a more grown-up version of a CBeebies bedtime story in character.
"On the night there was this huge wave of love and affection, both for Baldrick and, I was gobsmacked, for me. I became the epicentre of all this love.
"Everybody ought to have that experience at least once in their lives on the NHS. A week or so, not enough to turn your head, but enough to bask in it."
Last month in Scottish politics has been 'a lesson in fragility'
Robinson is a keen political watcher and was eager to take a timely look at women in politics.
One special Cunningcast episode was recorded following Nicola Sturgeon's resignation as Scotland's first minister, and the departure of Jacinda Ardern as New Zealand's prime minister.
Robinson said: "I got Jess Phillips MP in and also a historian of women in politics to talk through the constraints that women have as far as political careers are concerned.
"It was great because it was a conversation we could have had at any time, but given where we are politically at the moment it seemed particularly pertinent."
A sad and amazing moment of candour from the wonderful Jess Phillips on Cunningcast https://t.co/leHokX5gHA

— Tony Robinson (@Tony_Robinson) April 8, 2023
Politics is, of course, another specialist area from Robinson's career. He spent almost 45 years as a member of the Labour Party, including serving on its national executive committee in the early 2000s, before quitting over Jeremy Corbyn's leadership in 2019.
Having rejoined in 2020 under Keir Starmer, he has been watching events north of the border closely.
"It's been such a political lesson over the last month or so about the fragility of our institutions," he said. "The fact that the party was so powerful and so key, regardless of whether you were pro-SNP or not, and then suddenly it's like a pack of cards. Whether it's terminal or whether it's just a hiccup, no one knows.
"I was on the national executive of the Labour Party when Scottish Labour had always been just sort of part of the party generally. But once it became autonomous the downside, from my point of view, is that we had no idea what was going on in Scotland.
"We never got reports and I remember trying to lead a campaign to make sure that the Labour Party in England got a report from Scotland once every four months, so at least we would be aware from a Labour perspective what was going on. No one was interested. It was heart-breaking."
---
Tony Robinson's Cunningcast is on various podcast platforms now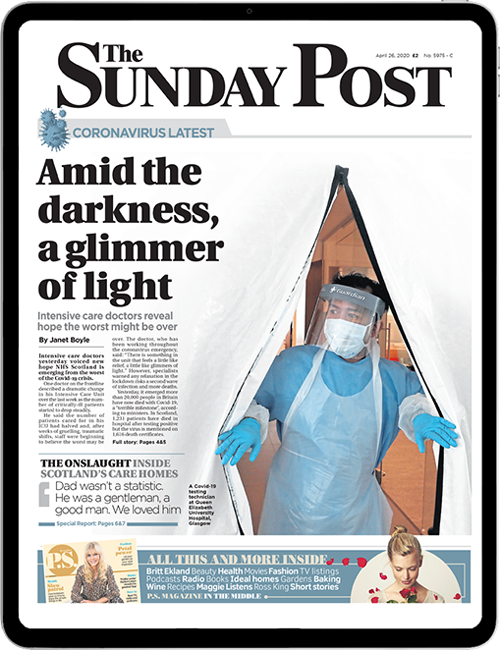 Enjoy the convenience of having The Sunday Post delivered as a digital ePaper straight to your smartphone, tablet or computer.
Subscribe for only £5.49 a month and enjoy all the benefits of the printed paper as a digital replica.
Subscribe