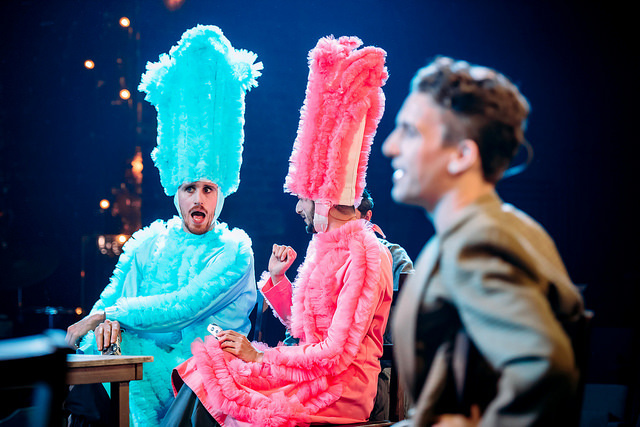 SHE's a singer, film-maker, artist, fashion designer, Doctor of Letters (DLitt) and most recently, the iconic Pam Hogg is costume designer on National Theatre of Scotland's co-production, Cyrano de Bergerac. 
Directed by Citizen Theatre's artistic director, Dominic Hill, the swashbuckling French romantic comedy is given a Caledonian makeover in a new production of Edwin Morgan's Glasgwegian-Scots translation.
While the city's colloquialisms are applied to the production, its costume design also takes on a pillar of Glasgwegian cultural finesse through Hogg, a graduate of Glasgow School of Art and internationally renowned dresser of the likes of Rihanna, Lady Gaga and Björk promising a whole new level of skilful reinvention to the show.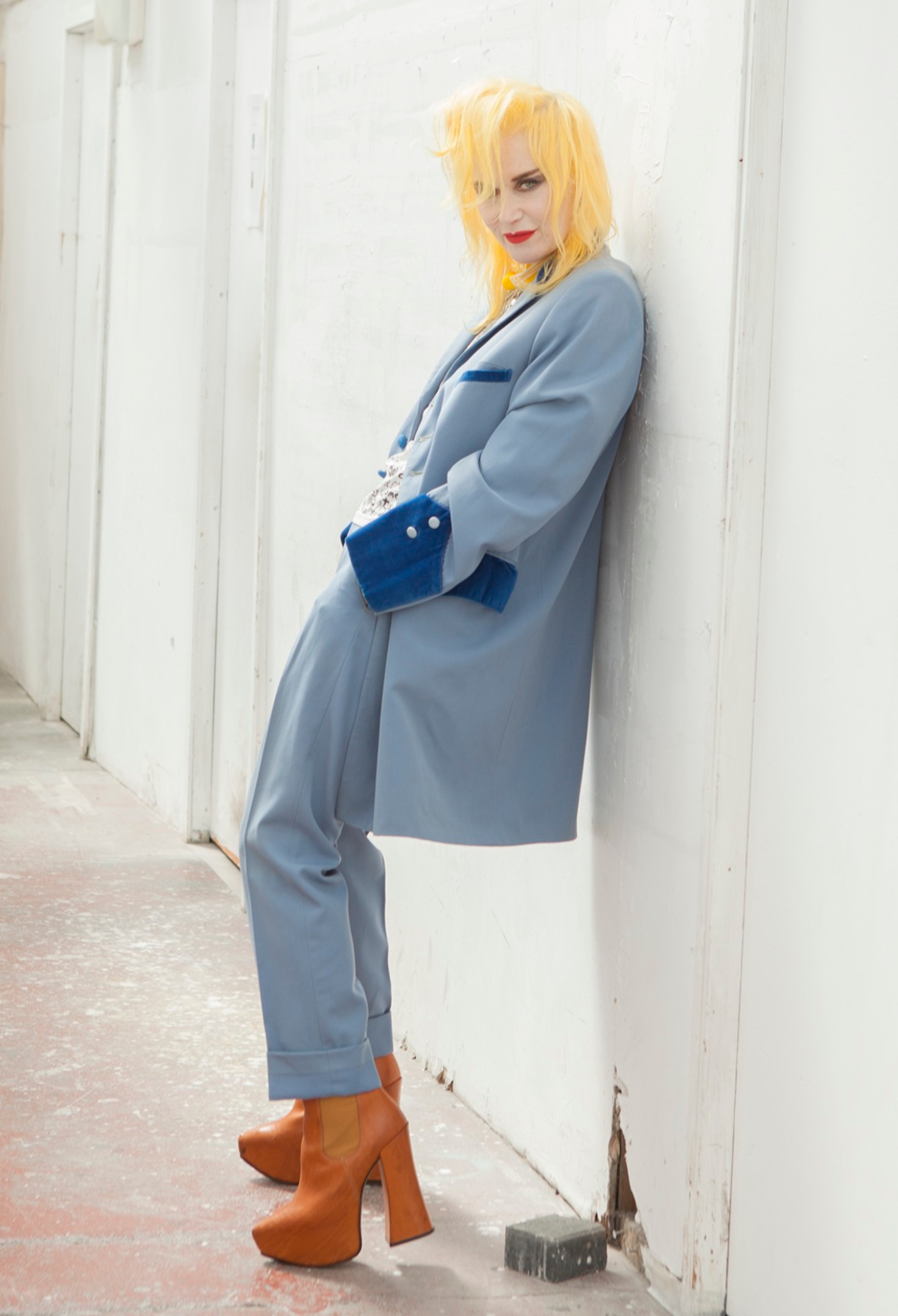 "Having my debut as a costume designer here is a total joy," says Hogg on returning to Glasgow for the production, adding there was no doubt in her mind whether to get involved in the project.
"It was the Citizens Theatre, it was Glasgow, it was Cyrano de Bergerac and it was costume design – something I'd always wished to be asked to do."
Usually, Pam works alone on her projects, but to work with the National Theatre of Scotland and such a large team has been refreshing: "It's been amazing, it's wonderful to have such a fantastic, dedicated team of people working away and coordinating to get the construction right and to get it all finished in time."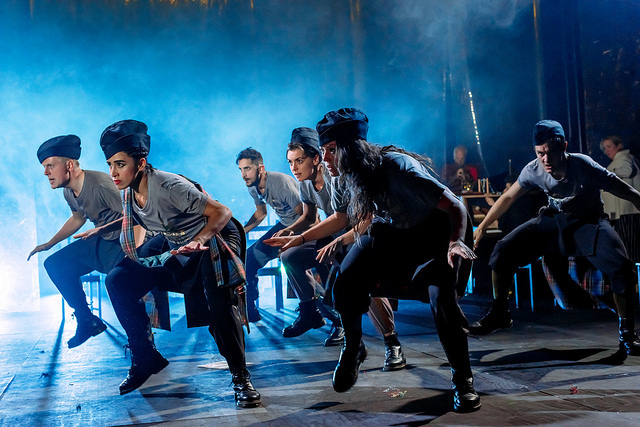 While design is at the forefront of her accolades, Hogg has also spent time as a singer and musician, supporting The Pogues, Blondie and The Raincoats. In 2016, she was able to combine her love of music and design, being invited to create The Brit Award statuettes, and being the first to develop bespoke trophies for each of the winners. This culmination of art-forms and joint exploration of expression is something that also appeals to Hogg within the world of theatre:
"It's expressive as in all other art forms, but here you have many minds working together; the direction, the set, the lighting, the choreography, the music, the costumes and the actors."
While boasting a CV that many couldn't conquer in two lifetimes, Hogg remains simply and staunchly passionate about the task at hand: "I'm just glad my work is still seen and making a connection." Indeed her work will be seen across Scotland in Cyrano de Bergerac this month, and while she and director Dominic Hill have produced their own reimagining of the French classic, Hogg insists the audience do the same: "With Cyrano I just wanted to give a suggestion of the characters and leave everyone to imagine or re-imagine it in whatever form they first read or saw it."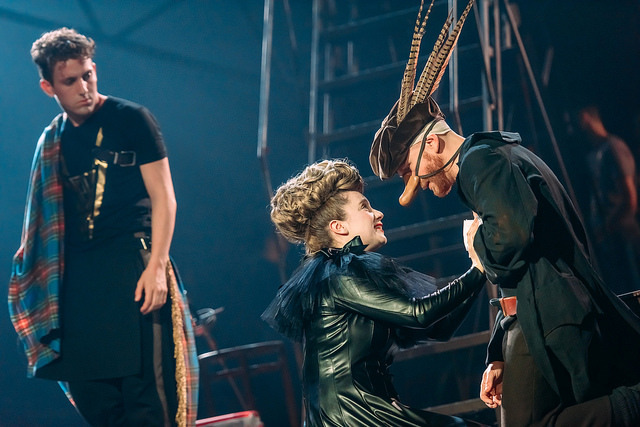 Jumping into theatre and costume design with the same self proclaimed "raging passion" she has given her countless other achievements, is live performance something we can see Hogg continuing to work on from now on?
"I'd love to, I had always wanted to be invited to do both theatre and Ballet so I'd love to be asked again. I actually had to turn down designing for an Opera in Berlin as it clashed with the dates of Cyrano. That was bad timing to say the least."
Cyrano de Bergerac will tour to Tramway, Glasgow, September 1-22; Royal Lyceum Theatre, Edinburgh, October 12-November 3 and Eden Court, Inverness November 7-10.
www.nationaltheatrescotland.com/cyranodebergerac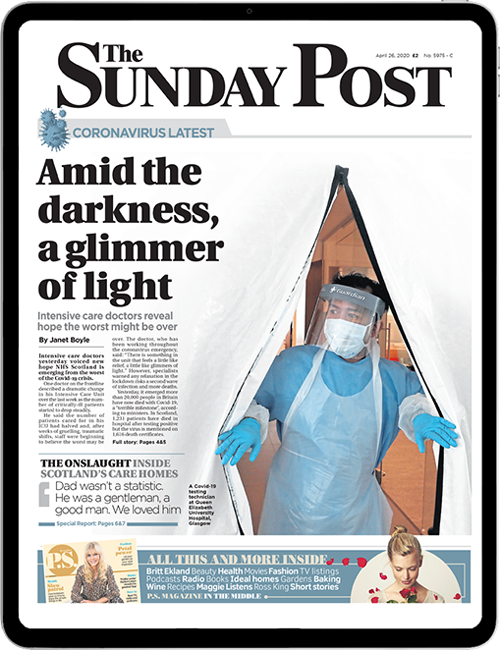 Enjoy the convenience of having The Sunday Post delivered as a digital ePaper straight to your smartphone, tablet or computer.
Subscribe for only £5.49 a month and enjoy all the benefits of the printed paper as a digital replica.
Subscribe