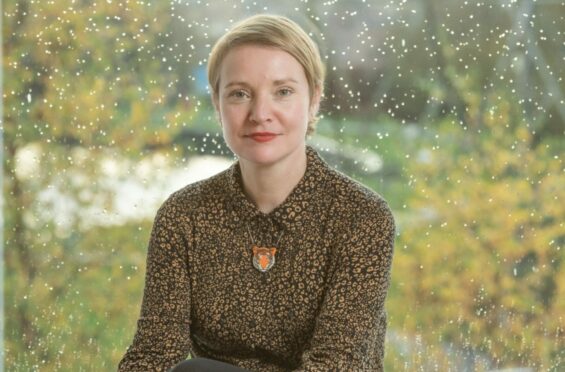 Jackie Wylie is certain theatre can provide a voice for everyone but is just as sure, as Scotland emerged from lockdown only to be gripped by economic crisis, not everyone has a night in the stalls high on their priorities.
The National Theatre of Scotland's artistic director is determined to change that and make unmissable theatre offering value for money as bills climb and spending tightens.
"A lot of people are healing and trying to process and need to feel connected," she said. "We've all been through this really painful experience and as we come to the end of the year we're only beginning to understand what we've been through.
"So many people have experienced loss, mental health issues, and a cost of living crisis on top of it all, so it is an impossibly difficult time for so many people.
"What theatre does is provide the space where we're all physically together, thinking and feeling all at the same time, which is an extraordinarily important experience. Not just intellectually analysing the issues of the day but simply being beside someone and have a belly laugh and a night out. It's so important.
"There are challenges in the sector at the moment. As well as cost of living and audiences not having come back in the same way as before, there is also the rising cost of putting on shows and running venues, as well as increasing competition for limited public resources, so there is a fragility in the sector. Culture has such an important role and it really isn't a luxury. Sometimes people feel money spent on culture is money that is given away, but it is something that's invested in making sense of our lives."
The NTS programme for 2023 features shows aimed at wide-ranging audiences and with something distinctly Scottish to say, as well as a series of collaborations, schools initiatives and community engagements, and digital and broadcast offerings.
"Everyone who works in theatre at the moment has a renewed energy about the purpose of theatre, because we really missed that unique communal live experience," said Wylie.
"With our new programme, there is a definite attempt to think about what's really going to get people into the theatres, so having Kidnapped and Dracula in there are titles people know well. The aim is to get them into the theatre and then provide them with really surprising, modern and contemporary versions.
"The likes of Dear Billy, about Billy Connolly, and Moorcroft, which is a working-class story about the challenges of being a man in Scotland and how football can play a healing role in the problems that Scottish men uniquely face, is about the people of Scotland getting to see their stories told on stage.
"When theatre works really well you get a good night out that is also challenging and we're trying to tackle the issues of the day while giving people a good time."
An emphasis has been placed on taking shows to all corners of the country, whether they be village halls or the stages of the Edinburgh International Festival. Financial accessibility is also a factor.
"It's an issue for all of the theatre sector, because theatre has to be relevant and representative of the Scottish people and they have to be able to afford to go and see it," added Wylie, who joined NTS in 2016, having previously been artistic director of The Arches in Glasgow, where she was the youngest serving director of a Scots venue.
"We're lucky we are supported by the Scottish Government, so we have a responsibility to make sure the work we do is made accessible to as many people as possible. We have things like Theatre For A Fiver, which is for young people and people who wouldn't normally be able to afford to go to the theatre, and we also have the Theatre In Schools Scotland initiative. It's about being relevant to people and being accessible at the same time.
"NTS can define theatre however we want, so we can do a show that's also an all-women's wrestling match at the Highland Games and that is theatre to us.
"There is something in the DNA of NTS that believes in the importance of getting around the country. The fact we were set up without a building of our own is because of that political belief that theatre should be for everybody.
"So much planning has gone into making sure the tours reach as many people and places and different sizes of venues, making sure we have that reach and scope for the whole year. The amount of work it takes to tour a theatre show, it sometimes feels like a miracle at the moment with all of the challenges to the sector."
While times were incredibly difficult for the theatre industry during lockdown, NTS made sure it contributed to the creative sector with an incredible series of short films that provided work both behind and in front of the camera. Scenes For Survival, featuring stars including Brian Cox, Mark Bonnar and Elaine C Smith, saw 55 pieces of digital theatre created from people's homes during the pandemic. It was a tumultuous time that Wylie looks back on with pride.
"I had a tiny little baby while we were doing Scenes For Survival," she said. "I came back from maternity leave and three weeks later the whole world shut down, so that was happening while I had a baby on Zoom calls, and it was completely insane.
"When it all fell into place for me was when Brian Cox played Rebus; it was genuinely so comforting for people. People were really scared at that time. The Domestic, by Uma Nada-Rajah, which looked at the role of domestics in hospital wards and was about a domestic comforting someone, had our biggest viewing figures. It allowed people to think about these roles in society."
The inspirationals
Jackie Wylie on four shows that turned her on to theatre
Panto
"I remember being taken out of school to go to panto in Edinburgh, probably because the tickets were cheaper during the day! For so many kids in Scotland, going to the panto is their first theatre experience and it's such an important one. I went to the King's in Glasgow and the Tron this year, and both were amazing experiences.
"The interaction, the songs, the kids being whipped up into a frenzy and the feeling of rules being broken – what's not to love about the panto? I have two kids and my daughter, who is in primary four, told me her best memory is getting dressed up and going in the taxi to the panto. Isn't that amazing? The anticipation of going to the panto is her happy place."
The Big Picnic
"When I was a teenager I travelled through to Glasgow from Edinburgh with my school to see this show. It was in one of the shipbuilding sheds down by the Clyde and it was the story of the First World War trenches.
"The audience was in seating banks either side of the actors, and the seats moved to give the feeling of being inside the war. I remember the thrill of that immersive environment and feeling I was part of the war. It had a profound effect on me."
Our Ladies of Perpetual Succour
"I saw it in its first iteration at Edinburgh's Traverse, and there was just something about it. As a Scots girl, seeing young girls drinking and talking about sex and their feelings and their sadnesses in this raw Scottish voice was really important.
"When I think of what the National Theatre of Scotland does – reflecting the nation back on to itself – that show feels important."
Edinburgh International Festival
"How lucky we are to have the influences of all the international work that comes to the festival every year, and how amazing it is that we can have the experience of the panto but also be exposed to global theatre-makers.
"All that amazing work comes to Edinburgh every year, and has really shaped me."
The unmissables
Artistic director picks four NTS highlights of 2023
Dracula: Mina's Reckoning
"Bram Stoker wrote a lot of Dracula in the north-east, so it will draw on the atmospherics of there, and we're doing it as a co-production with Aberdeen Performing Arts. It's an all-female cast. The women will be in an asylum telling the story of Dracula from their perspectives.
"We look at it through a lens of power; the idea that Dracula was addicted to power and what does that mean about gender in contemporary society, but it will still have all the things we love about Dracula. My brother, sister and I used to have a C90 tape of Dracula and we would gather round the tape player and listen to it. It was really scary and still haunts me."
Dear Billy
"This is our love letter to Billy Connolly. We're working with Gary McNair, who has been gathering stories about Billy, and he's realised how much the Big Yin means to the nation. It's quite an interesting thing – what came first, the Scottish identity or Billy Connolly? Did Billy help shape who we are or was he shaped by Scottishness? I don't think there's any other person who embodies the qualities of a nation.
"I'm sure people will challenge me, but there is something about the physicality, humour, gallusness and saying what needs to be said that seems so west coast of Scotland, and that has come out in what people have told Gary about him."
Kidnapped
"It is such a swashbuckling story – just when you think no more plot can happen, something else comes along! It has all those elements for a good night out at the theatre – adventure, pirates, murder, mystery – but at the centre of it all is a love story.
"I think it will feel really romantic and gorgeous, with lots of contemporary music. It's co-adapted by Isobel McArthur, who did Pride & Prejudice* (*sort of) and she is wonderful.
Thrown
Backhold wrestling is a Celtic wrestling style that takes place at Highland Games. Thrown is about an all-women's backhold wrestling team, and the wrestling is a metaphor for Scottishness.
It looks at the Scottish identity, with stories about race, class and gender. It's good fun and will have backhold wrestling in it, but has something important to say about Scottish identity. We're taking it on a tour of the Highland Games circuit before the International Festival."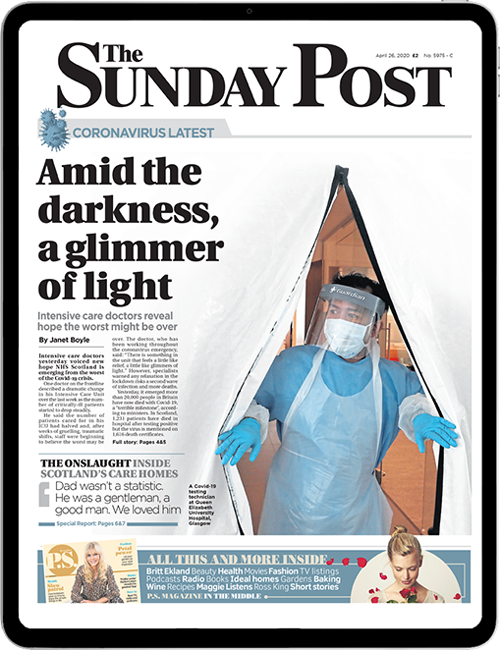 Enjoy the convenience of having The Sunday Post delivered as a digital ePaper straight to your smartphone, tablet or computer.
Subscribe for only £5.49 a month and enjoy all the benefits of the printed paper as a digital replica.
Subscribe