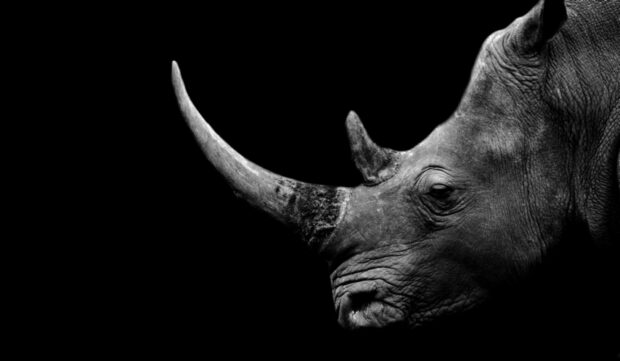 He served on the frontline in the war against ivory poachers and Anton Mzimba paid with his life.
Prince William was among those outraged by the murder of the wildlife ranger who had faced death threats before he was shot in front of his family.
Mzimba, who was one of the head rangers at the Timbavati Private Nature Reserve in South Africa's Mpumalanga province, was killed near his home last month and his death has shed a spotlight on the dangers faced by rangers who risk their lives to protect endangered wildlife and the lengths poaching gangs are prepared to go to exploit one of the world's most lucrative illicit trades.
The Duke of Cambridge connected with Mzimba last autumn when the royal, who is a keen conservationist and has long campaigned against illegal wildlife smuggling, paid a visit to Microsoft HQ in Reading, in England, to learn about a new device to combat ivory smugglers.
In a message posted on Twitter, the prince said: "I am deeply saddened to learn of the killing of Anton Mzimba who I spoke to in November.
"Committed and brave, rangers like Anton are central to conservation of Africa's fantastic wildlife. Those responsible must swiftly be brought to justice. My thoughts are with his family."
Mzimba spent 25 years working to protect rhinos and other wildlife in South Africa. The charity Helping Rhinos, which has an office in the UK, paid tribute to his bravery.
"He was dedicated to what he did. He was very committed to his job," Simon Jones, the CEO of Helping Rhinos, told The Sunday Post.
"The police are investigating Mr Mzimba's murder. It seems he received a series of death threats in recent weeks related to his work."
Jones added: "These rangers do this work and put their own lives at risk. They face great danger on a daily basis.
"It is very rare that we have an assassination like this. But in the past 10 years we have lost 1,000 rangers who have been killed doing their job."
He said that in recent weeks the alleged head of a poaching gang was arrested in Mozambique after a five-year operation by a series of law enforcement agencies from different countries.
Simon Ernesto Valoi was charged with alleged trafficking in endangered species and two counts of murder in South Africa. He denies the charges but faces extradition to South Africa from Mozambique.
In 2015, he was linked to the kidnapping of two journalists, one from Der Spiegel magazine, who were investigating the poaching of rhinos. He is known as Navara because of his supposed fondness for stealing Nissan Navara cars.
"Illegal wildlife poaching is one of the four top illicit trades along with people trafficking, drug trafficking and arms dealing," said Jones. "It seems these syndicates have become involved in illegal wildlife trafficking more recently because they view it as safer than other forms of crime."
The scale of the problem facing rangers and conservation groups is starkly illustrated by the way the rhino has been poached ruthlessly in recent years.
In the first six months of this year, 259 rhinos were killed while during the whole of 2021, 451 were poached, according to figures from Helping Rhinos.
Before the Covid pandemic, the period between 2014 and 2019 saw a rise in rhino poaching but the travel restrictions imposed to contain the virus reduced the number of animals killed. Jones said: "Overall poaching has been on a downward trend over the past four or five years, but we are seeing a rise again in 2022 as Covid restrictions are eased."
Kruger Park, in South Africa, which holds 72% of the world's rhino population, was a hot spot for poaching, he said.
"There are several factors at play; firstly, a decade of concentrated anti-poaching operations, which includes boots on the ground, intelligence gathering, deployment of new technology and a smaller population of rhino in the park after 13 years of significant poaching," he said.
Rangers in national parks and wildlife reserves in South Africa have increased anti-poaching measures in recent years – but this has made them targets for the gangs which stand to gain huge profits from illegal trading.
Prince William spoke to Mzimba about the problems faced. The royal also observed Microsoft's SEEKER technology which is able to detect illegal wildlife items in baggage and cargo. Mzimba told the Duke about the involvement of criminal gangs in targeting wildlife. He had said: "This is a very well-organised crime. It involves local people. But down the line, it goes across the border of the country."
On the black market, the value of rhino horn in 2014 was £53,200 ($65,000) per kilogramme, according to Helping Rhinos. Each horn weighs about 3kg. It was worth more than platinum, gold or heroin.
There are five species of rhino, two in Africa and three in Asia. The northern white rhino is extinct because only a mother and a female calf exist, while there are about 19,000 southern white rhinos alive.
Conservationists say there are about 5,500 black rhinos.
In Asia, there are only 80 Sumatran rhinos, 75 Javan rhinos and 3,500 Indian rhinos still in existence.
Poachers kill the rhino for its horn which is believed to have healing potential in countries like China and Vietnam.
It actually has the same properties as human hair and nails and has no medical properties, according to scientists.
However, there is a prestige to serving rhino horn as an ingredient in drinks or even meals among some members of the wealthy Asian elite, said Jones.
He added: "I always say that it is like people in the West showing off their Ferrari. In Asia, some people treat extracts of rhino horn in the same way."
Helping Rhinos is celebrating its 10th anniversary with a gala dinner in London on World Rhino Day on September 22. See www.helpingrhinos.org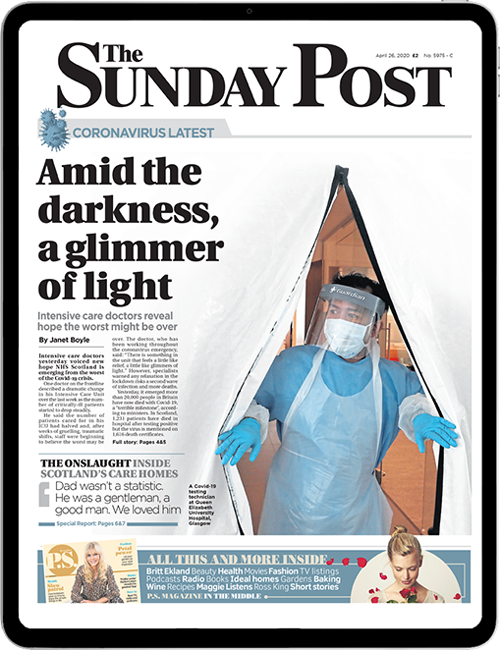 Enjoy the convenience of having The Sunday Post delivered as a digital ePaper straight to your smartphone, tablet or computer.
Subscribe for only £5.49 a month and enjoy all the benefits of the printed paper as a digital replica.
Subscribe