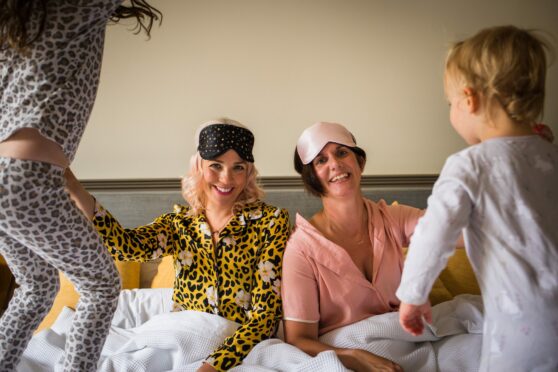 In some ways life is better for parents post-pandemic. Leaving behind the daily commute means both mum and dad are more able to share school pick-ups, bed time routines and the bleary-eyed night shifts with infant children.
But parenting expert Cat Cubie argues that working from home has added a whole new level of complexity to family life as parents learn how to juggle new and changing routines, with less support than they had in the days before Covid.
The former BBC weather presenter turned podcaster, whose new parenting guide Sleep Better Baby is published this week, says with the traditional ebb and flow of family life disrupted, it can be difficult to find a routine that works for parents and babies.
"The difference in how our lives look compared to before is huge," says Cubie, mum to Indy, six, Roar, four, and baby, Ever.
"There are both positives and negatives to the changes that have happened with lockdown. People are still struggling with the readjustment of life and what routine looks like. Lots of people aren't back in the office full time and that impacts family life as every day can be different.
"We are trying to work out what life looks like going forward. And from a baby point of view things looks different too. There are expectations on the baby to not be a baby if work calls. Also, the separation of the working day – there are expectations of people to start earlier or work later because they are at home and they can."
With many support groups not yet back up and running, the opportunities to talk to other parents are reduced, leaving many feeling isolated at a difficult time.
"Parents haven't had support through things that existed pre-pandemic which haven't kicked back into action, like baby singing groups in the library. Now they either don't exist or we have one covering a larger area. The opportunity to meet other parents is reduced," said Cubie.
So she decided to try to plug the support gap by launching The Sleep Mums podcast, with sleep expert Sarah Carpenter, during lockdown. Its success led to a book deal with publishing giant HarperCollins.
"We got the book deal seven months ago, in the month I gave birth to Ever," said Cubie. "Our editor said, 'Let's get it out next year'. I was on a bit of a high after just giving birth but I was happy to go for it. It turns out writing a book with a new baby was quite intense!"
Released on Thursday, the book aims to empower parents with the knowledge they need to help their baby sleep well from the very first days.
"A lot of parenting books over the last 20 years are about extremes. They are either very gentle or using techniques that feel heartless," said Cubie, referring to the "crying it out method".
"When Indy was born I read just about every book out there. There is so much information, it can be a bit overwhelming. And a lot of it ends up taking parents away from their intuition. There is sometimes a feeling that one size fits all but that's not the reality. The truth is different things work for different families."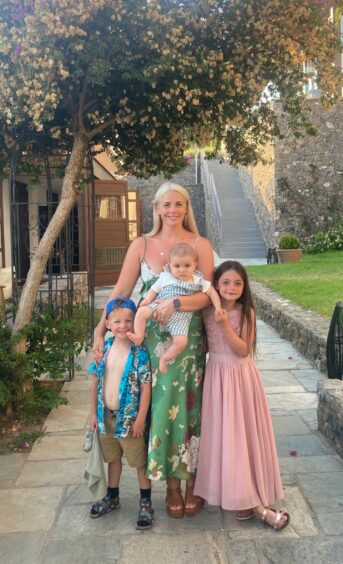 A lack of sleep with her first baby led to post-natal anxiety. Cubie said: "I struggled with Indy. She had undiagnosed tongue tie which meant feeding in the early days was difficult.
"It wasn't diagnosed until she was about eight weeks, by which point she was down to the second percentile in weight. She slept in very short bursts all day and night.
"Eventually she got her tongue tie snip but by that point, I was extremely anxious – and the lack of sleep was as much me as it was her. My anxiety fed into her feeding issues.
"Every time she made the tiniest noise, I fed her. When I wasn't feeding her, I was pumping breast milk.
"I couldn't eat or leave the house and, from a mental health point of view, I didn't realise the impact it could have. It's a cycle that you get into. The more sleep deprived you are, the more anxious you get.
"I didn't get any sleep really. At about three or four months old, she managed a four-hour stretch of sleep and I thought, 'That's it, I've cracked it'. Then before I knew it, we were back to not sleeping again.
"There is this idea that to be a responsive parent you have to break yourself but the truth is you don't. There can be a middle ground."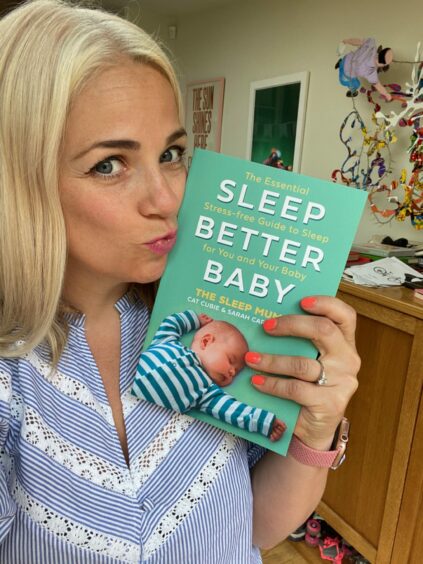 Carpenter, also a mum of three, showed her that. "I got in touch with Sarah when Indy was about five or six months old," she said. "Even the day I called her for help, I felt sick dialling the number because it somehow made me feel like I had failed as a parent. But Sarah was lovely.
"She came round to the house at eight months pregnant and slept on the floor. She helped me listen to Indy's cries and understand her language – and respond to her as I should."
Second baby Roar was "a great sleeper", but Cubie struggled with anxiety from the moment he was born. Needing emergency surgery to remove a twisted cyst the size of a grapefruit on her ovary eight weeks into her second pregnancy, she believes, resulted in a hormone imbalance that reached its peak after the baby arrived.
"My hormones free fell after I gave birth," she said. "I was anxious. I cried myself to sleep. In fact, I just cried all the time.
"I'm normally a gregarious person, happy and outgoing and confident but I was completely broken. It took until the pandemic – two years after Roar was born – for me to speak to someone about it.
"Ever is a calm baby – and I do think that getting things right from the get-go with him has really made a difference. He's a very noisy sleeper… he likes to shout and sing at 4am every morning to tell people he's awake.
"Even with all the baby sleep knowledge I have, it's still not perfect and, at times, can be tough, but I feel like I have the tools to deal with it now.
"Our book isn't a magic pill that's going to make your baby sleep. What we wanted to create was coping mechanisms for babies and for parents, not only to help babies sleep, but mums and dads too.
"We are there for a bit of moral support because we know how you feel. After all, we've been there."
---
Sleep Better Baby by Cat Cubie and Sarah Carpenter, HarperCollins, £14.99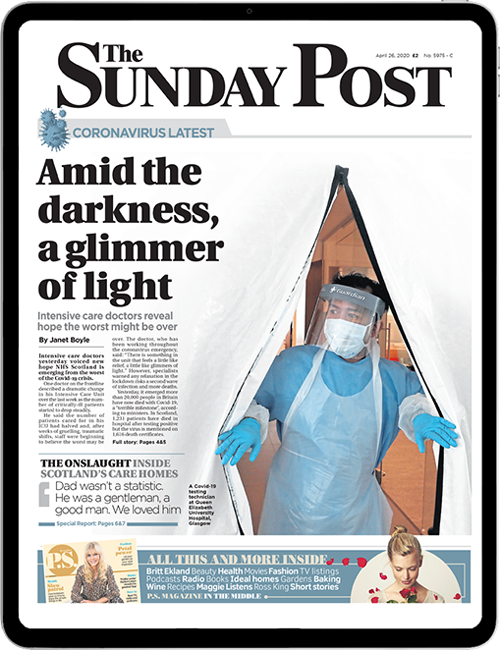 Enjoy the convenience of having The Sunday Post delivered as a digital ePaper straight to your smartphone, tablet or computer.
Subscribe for only £5.49 a month and enjoy all the benefits of the printed paper as a digital replica.
Subscribe