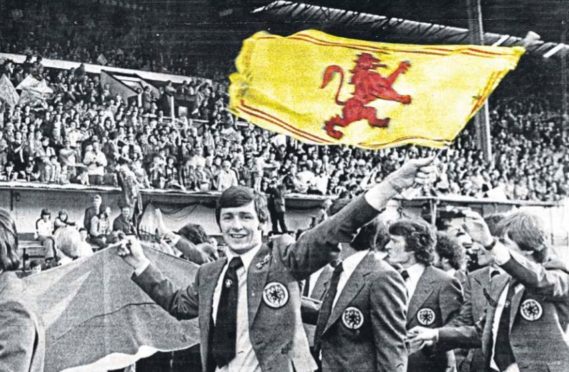 Looking back over many eventful years following our national team, I am struck by the different personalities that have managed Scotland and what it says about our unique passion for football.
They have engendered paroxyms and palpitations, those managers, pressing the buttons on our national elevator, lifting us to the penthouse before plunging to the basement.
Many of us still remember – or cannot forget – how, in 1978, Ally MacLeod was asked by a journalist what he would do when Scotland won the World Cup, he answered him with two emphatic words: "Retain it."
Now, I am not ashamed to say I believed Ally, placing a reckless faith in his flamboyant over-confident attitude. He spoke to a side of my footballing psyche that has been worn down by harsh realities over the years, but which has never entirely gone away. I am a dreamer.
The Scotland I grew up with was bulging with creative confidence. It was Jim Baxter humiliating England at Wembley, Denis Law's mercurial goals and Jimmy Johnstone bewildering the best in the world when he gave a personal master class at Alfredo di Stefano's testimonial. The Spanish newspaper Marca wrote fulsomely – "May the football which Johnstone plays stay among us. Amen."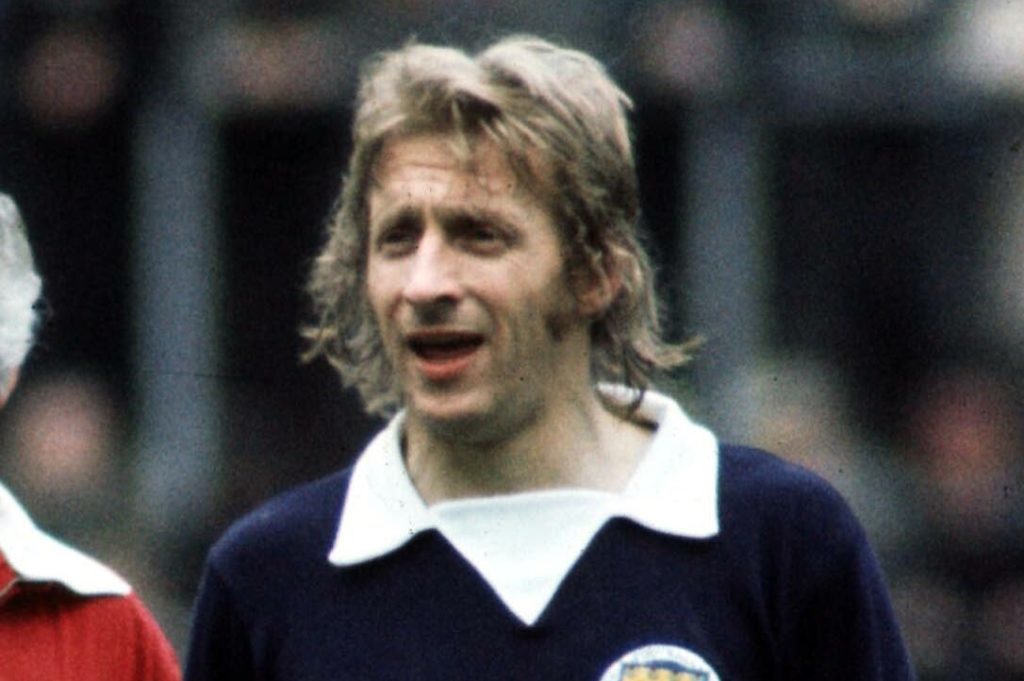 It would not be the biggest exaggeration to claim that, between 1967 and 1973, Scotland was one of the most talented footballing nations in the world and, although our clubs performed heroically, it remains an open sore that we never achieved nearly enough as a nation on the international stage.
Over years of dreaming and then facing up to bitter disappointments, I have come to wonder what kind of manager best suits Scotland. Is it the great industrial socialists of the past – Bill Shankly, Jock Stein and Matt Busby? Is it the wild-card dreamers like MacLeod or even the "school-teachers" Andy Roxburgh and Craig Brown?
Despite their widely varying styles, they all brought something to the role of managing, leadership, discipline, pragmatism, youth development and at times flamboyance.
A great Scotland needs all those skills carefully calibrated so that one does not over-rule the others. But when can you afford to abandon your cares and throw caution to the wind?
When it comes to Scotland, the expression "caught in two minds" is the most accurate way of describing my fatal attraction to our national team. I am never certain whether we are about to be subjected to wonderful memories or excruciating pain. Worse still, I am never quite sure how we should approach games – playing cagily or throwing caution to the wind.
I concede I would make a woeful national manager, standing by the touchlines traumatised by what to do next. Of course I want us to win in the free-flowing style, but another part of me simply wants to win, by careful control, and risking nothing on the way.
I look at the challenges facing Steve Clarke and his job in the weeks ahead as Scotland enters our first finals for 23 years and it is far from easy. There are a few major players that can be virtually guaranteed to start – Andy Robertson, Kieran Tierney, Scott McTominay and John McGinn, all of whom have had exceptional seasons in the English Premier Leauge. But there are many more starting positions that are not as clear, at least to me.
One of the major dilemmas that Clarke now faces is one that has confronted even our greatest managers – when to give youth a chance. The romantic side of my personality says he must throw Billy Gilmour in at the deep end and provide a stage on which this exceptional teenager can shine, but there is a pragmatic even dour side of me that is reaching for the Craig Levein manual and flooding the midfield with experience.
If you want entertainment book a children's magician or download an action movie. I want at least a draw against the Czech Republic and, unless they score, we are guaranteed a draw. I hate to say it, but I would leave Gilmour on the bench and go with the more experienced Callum McGregor. Or, more accurately, I'd start with Souness, Gemmill and Kenny Dalglish.
Upfront there is a little bit of Ally MacLeod that always nags away at me when Scotland take to the field. Play Lyndon Dykes, Che Adams, and Kevin Nisbet up front, and batter them for 90 minutes. Then reality sinks in and it's back to Dykes or Adams upfront alone, with a packed midfield and defensive holding player.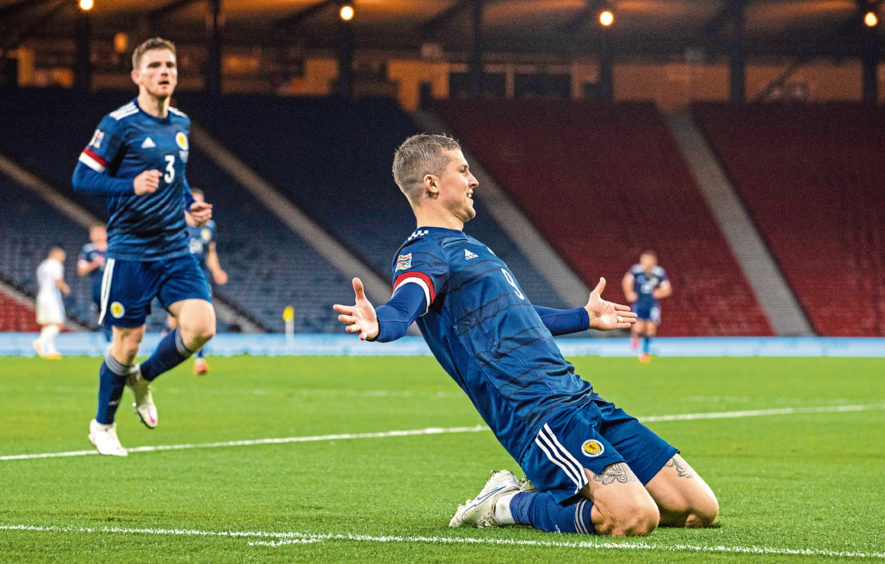 As for the middle of the backline, there is a side of me that will cheer every meaty challenge and every forceful header, but I cannot disguise my concern. It is not where we are our best and so another part of me will hide behind the settee watching through nervous fingers. I can even hear myself asking for Martin Buchan and Gordon McQueen to be reincarnated as 25-year-olds or Big Jim Holton striding on to the pitch, his haunting blue eyes staring down a Czech forward.
I am a Scotland fan, and so I am perpetually caught in two minds. The past weighs too heavy on my heart and I am desperate that once, just once, a Scotland team will surprise us and achieve things that the sublime players of the past resolutely failed to deliver.
This has already been a season beyond my wildest dreams, my club side St Johnstone have already defied all the expectations and won the cup double. What if Scotland were to make it three?
If that were to happen, I would thank the football gods for appreciating the agony they have exposed us to. To go all the way and win it. There would be nothing left to achieve except to return in four years' time to retain it.
We have a dream. And dreams come true. Trust me – I'm a St Johnstone fan.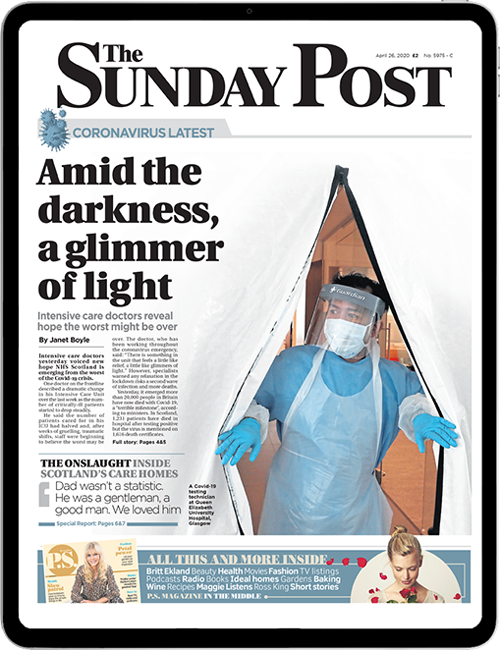 Enjoy the convenience of having The Sunday Post delivered as a digital ePaper straight to your smartphone, tablet or computer.
Subscribe for only £5.49 a month and enjoy all the benefits of the printed paper as a digital replica.
Subscribe