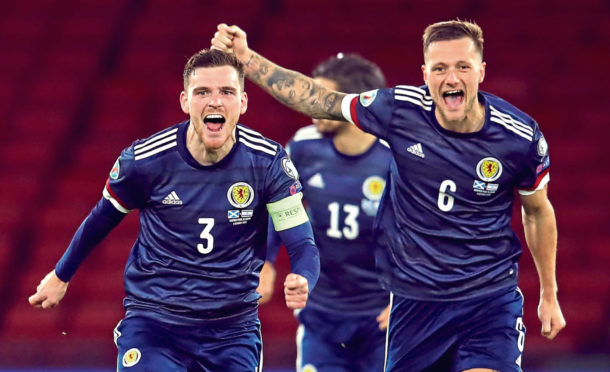 The Euros are here, Scotland is there, and our glass is significantly more than half-full.
The fact that Scotland is hosting four matches and assisting to deliver the Euros is socially, culturally and economically significant.
It is not just the first time since 1998 that Scotland have qualified for a major men's football championship finals but it builds upon the women qualifying for the 2015 FIFA World Cup and the hosting of the Homeless World Cup in Glasgow in 2016.
Scotland helping to host major sporting events is no small thing because even in a pre-pandemic world not every nation has the capacity, capability and opportunity to stage major sporting events.
Many reports indicate that full confidence in international sports events will not be restored until at least 2023. The football championships will remind international communities that Scotland is good at hosting major sports events. The Euros not only enforce the reality that Scotland is a football nation but also that as a country the capability and knowledge to run successful international sporting events is something Scotland is good at.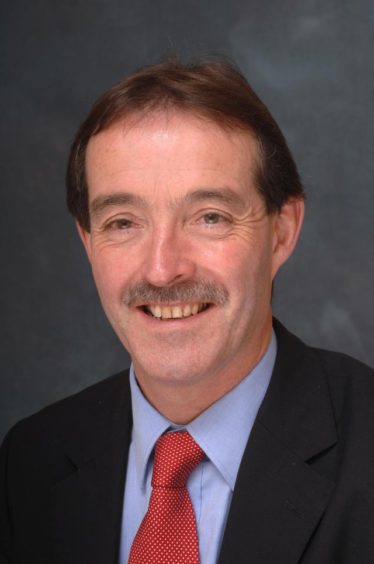 Football, by far Scotland's most popular sport, can contribute to Scotland being a happier place.
Andy Robertson recently pointed out that "football can only do so much when people have suffered loss like they have, made sacrifices for the greater good and we're all slowly trying to rebuild".
Sport is a key element in New Zealand's progressive march to being a happier nation. Progress measured not simply as contribution to GDP, more than 2% in the case of Scottish sport, but rather as the extent to which social, cultural, economic and physical capital can help reduce the happiness and well-being divide in New Zealand.
One of the crucial lessons from the pandemic has been to recognise the importance of social relationships and networks, particularly within underserved communities.
Families kept apart during the pandemic and, most importantly, generations of families, have already started talking about great Scottish football moments. The winners here are less important than the fact that football has and is helping to facilitate conversations, contact and the social networks that have been affected so much by Covid.
STV estimate that one in five Scots, at least 19% of the population, will follow the championships on TV alone. Both the BBC and STV in Scotland have unveiled a multi-platform bonanza of coverage.
It is estimated that up to 12,000 people may attend the matches at Hampden. Something that is a degree of economic relief to the SFA and the City of Glasgow. This will boost the possibility of Scotland being part of a World Cup bid.
Scotland is back on the international stage, Scotland is back in Europe and football once again is facilitating international engagement and international reach in a way that Scottish politicians fail to fully grasp, let alone fund.
For a country like Scotland that does not have its own embassies, football is a vehicle to fostering cultural relations, dialogue and international co-operation. We should wake up to the use of sport in this way.
Football, as Andy Robertson pointed out, can only do so much, but Scotland should follow New Zealand and maximise the contribution that sport makes to reducing the happiness and well-being divide.
---
Grant Jarvie is chair of sport at Edinburgh University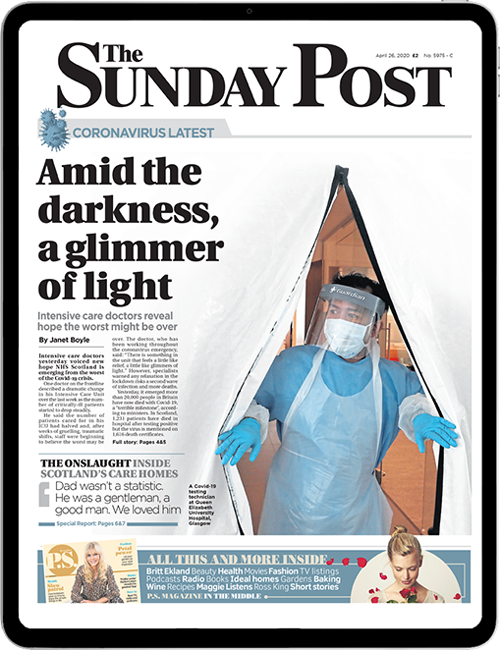 Enjoy the convenience of having The Sunday Post delivered as a digital ePaper straight to your smartphone, tablet or computer.
Subscribe for only £5.49 a month and enjoy all the benefits of the printed paper as a digital replica.
Subscribe