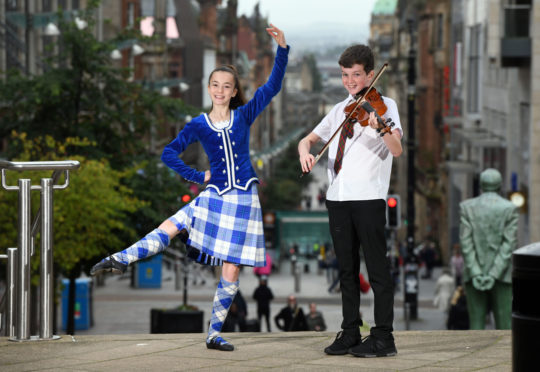 Filled with literature, history, music and art, the Royal National Mod brings together the best of Scottish culture.
Here, Allan Campbell, president of An Comunn Gaidhealach, tells Alice Hinds the Honest Truth about the annual celebration of Gaelic language and tradition.
How many people speak Gaelic within Scotland and the wider world?
The 2011 Census recorded close to 60,000 fluent Gaelic speakers, and a further 30,500 with some knowledge of the language in Scotland. We have no way of quantifying speaker numbers outwith Scotland but, as Gaelic broadcasts demonstrate, there are fluent speakers and learners worldwide and many will have adopted Gaelic through interest in our music and song.
How far back does the history of An Comunn go?
Founded in Oban in 1891, An Comunn Gàidhealach has supported Gaelic language, culture, history and heritage at local, national and international levels for nearly 120 years. Its main focus now is the Royal National Mòd, and a network of provincial Mòds across Scotland.
When was the first Mod held?
In Oban in 1892. The National Mod has continued annually since with the exception of the World War years between 1914 and 1919 and 1939 and 1946.
In 1992 the event was renamed the Royal National Mod when the Queen graciously agreed to become its patron. As a premier Scottish festival, it celebrates the linguistic and cultural heritage of our Gaelic language, enabling people of all ages to participate in competitive events ranging from Gaelic music and song, to drama and sport. It also includes non-competitive "fringe" events, regularly featuring some of Scotland's top traditional musicians and singers.
Do you have a favourite Gaelic word that's not commonly used?
Common in Skye in my youth was the word "aibheiseach", meaning "incredible" – I'm sure that word will be appropriate in describing the Royal National Mod 2019 in Glasgow!
How can we support more people to speak Gaelic?
Respect it as part of Scotland's living cultural heritage, and support education and public service provision through Gaelic. Celebration of any culture is an important stimulus and the Royal National Mod brings thousands of people together, strengthening commitment to their cultural heritage.
Is Gaelic about more than just the language?
Gaelic culture has evolved over centuries with a rich literary and musical tradition, and a community with pride and passion in its identity. That passion is well demonstrated by the thousands of volunteers who enable the National Mod, and the Provincial Mods, to happen annually. Gaelic is increasingly, and rightly, prominent throughout the year, but particularly so during a festival week which celebrates its arts, music, literature, and history.
This year sees the first women's football match at the Mod – can we expect more female-led sporting events?
Of course! The first Royal National Mòd women's shinty match was staged in Lochaber in 2017, and we are delighted to have the first ever Mod women's football match taking place this year.
What is the Bard's involvement in the event?
An Comunn's decision to return to an annual award of the Bardic Crown reflects the resurgent strength of Gaelic writing.
We were delighted to work with the Gaelic Books Council in selecting the 2019 Bard. As well as the ambassadorial role for Gaelic literature, the Bard's duties will include school and festival visits and performances.
---
Organised by An Comunn Gàidhealach, the Royal National Mod takes place in Glasgow from October 11 to 19.
Visit ancomunn.co.uk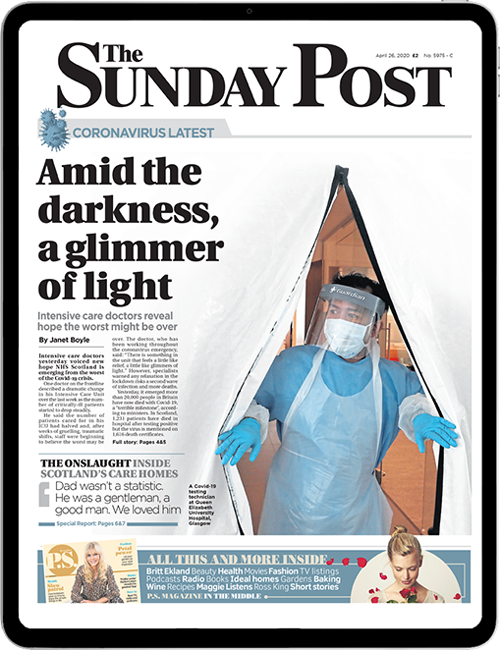 Enjoy the convenience of having The Sunday Post delivered as a digital ePaper straight to your smartphone, tablet or computer.
Subscribe for only £5.49 a month and enjoy all the benefits of the printed paper as a digital replica.
Subscribe