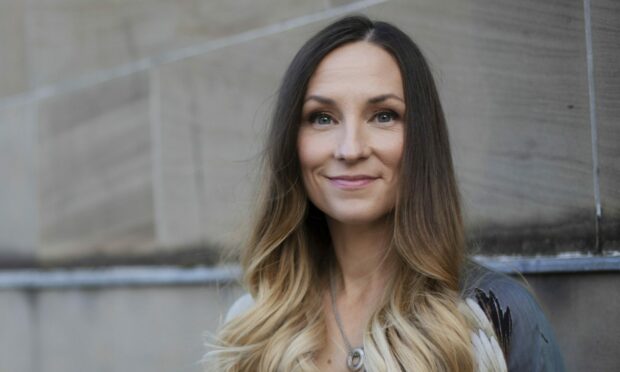 In March 2019, Julie Fowlis stepped out onto the stage at Carnegie Hall in what would become a highlight of her career. But it wasn't technically the first time she had done so.
"I played in all the other Carnegie Halls beforehand; Carnegie Hall in Dunfermline, Carnegie Hall near Tain," she said. "It was nice to play the big one in New York after performing in those."
Julie's voice has come to be synonymous with Scotland as she flies the flag for its culture and heritage across the globe.
After spending most of the year deep in a "creative cycle" working on new music – save for a quick guest performance with KT Tunstall at this year's Belladrum festival – she is taking to a home stage once more.
Julie will perform in St Margaret's in Braemar on Friday, the eve of the world-famous Braemar Gathering. Though she has sung on some of the world's most iconic stages, there's something special about those she knows best.
"Some of the nicest gigs and most fun nights I've had have been in local halls in the Highlands and islands," said Julie.
"I love performing in my hometown and at festivals like Celtic Connections or the Hebridean Celtic Festival. They feel like you're playing at home to close friends and they stand out to me.
"I am really looking forward to getting out and playing in Braemar, especially on such a big weekend. We have some friends and family coming to watch, even though it's not on our doorstep it feels like a home gig. It'll be a great one to play before heading across the pond on tour."
Love of the language
If you have ever seen Julie perform, or listened to any of her albums, you'll know a love and appreciation of the Gaelic language is woven through everything she does. But raised in North Uist in the Outer Hebrides, she wasn't always so keen on embracing this part of her history.
"My mum and all her side of the family are native Gaelic speakers," explained Julie, who is now based near Beauly.
"My dad isn't, but he definitely knows more than he lets on. We were brought up with English as our main language and when I was younger, I was probably quite guilty of being spoken to in Gaelic and responding in English. I made an effort as a teenager to really speak the language so I didn't lose it. I am glad I did, I even went to study it to make sure I could speak, read and write it properly."
This dedication has led Julie to be awarded BBC Radio 2's Folk Singer of the Year, numerous accolades at the Scottish Trad Music Awards and Gaelic Ambassador of the Year at the Royal National Mod.
Nowadays, there is often debate surrounding the importance of preserving Gaelic in Scotland. With the international platform she has built for herself, Julie feels a level of responsibility when it comes to its promotion. On a personal level, she speaks to her daughters, 13-year-old Aoibhe and 11-year-old Niamh, exclusively in Gaelic. On a professional level, she lets her art do the talking.
"It has to be a living language, not something that is boxed away," said Julie.
"It has to be used and visible. That sounds strange as language is audible, but you have to see it as well as hear it to know it exists. I do feel a responsibility to spread it wider, even though I didn't set out to do that.
"Every time I go on stage, I feel a responsibility to the language, to representing it in a positive way. I used to worry about that a lot but I don't quite so much now.
"I think if you love and respect it like I do – it's such a deep part of me – then what you're doing is only going to be good.
"Quoting my good friend, writer Jackie Morris here, 'protest doesn't have to be ugly, protest can be beautiful'. Instead of shouting about something, maybe the best way to fight for it is in a way that captures people's hearts and emotions."
When creating setlists for her performances, Julie includes traditional Gaelic songs she has come across through the years. This love of researching and studying older music came from one very special woman; Isa MacKillop, her primary school music teacher.
"I was in quite a small school, there were only 12 pupils at one time, and she was an amazing teacher," said Julie.
"I kept in touch with her all my life and she always helped me. We would spend whole afternoons going through old songs and she would tell me their stories.
"She gave me context for them all, I think that's the thing with old songs, you feel like you are given a song, gifted it from someone. She is someone I miss very much, she was one of my go-to people who always had the answers to my questions."
Inspirations
Isa died in 2018, but everything she taught Julie lives on. Alongside these traditional tunes in her setlists, Julie sprinkles songs she has written herself, inspired by the journey she has been on both as an artist and as someone growing up in the Highlands and islands.
She said: "I am inspired by landscape, language, place and people, and I think ultimately, without thinking about it, all the music I have come into contact with over the years. It all comes together in your heart and mind."
Julie's aptitude and passion for language doesn't stop with Gaelic and English. Having collaborated with the likes of Nicola Benedetti, Le Vent du Nord and Carlos Nuñez, she previously performed in seven different tongues in one festival stint.
The singer is fully aware of the fact that many of her audiences won't understand every word she sings when she does so in Gaelic, but, if she plays her cards right, that shouldn't matter.
"Language and melody are very much interlinked," said Julie.
"From an audience point of view, the performer has to set up the songs in such a way that they can find a way in. Sometimes that's with an introduction but sometimes it's just letting the song wash over an audience and allowing them to make their own connection to it.
"That can be equally, if not more powerful, letting them find their own story and way into the music. Music is absolutely a universal language.
"I have sat in rooms with musicians I couldn't communicate with verbally because I didn't have their language, but we could sit and play together. I think that says it all."
In all her time in the industry, dancing between Gaelic and English as she does, she has only received one letter of complaint from a begrudging audience member who felt the language barrier should have been better advertised.
If performing, writing music and collaborating with artists across the globe wasn't enough, Julie has also found the time to have a lily named after her, voice a character in best-selling video game Assassin's Creed Valhalla and even be heard in space on an official Nasa astronaut playlist.
On top of all that still, and at the heart of everything she does, is her family.
Juggling life as an international performer is made a little more manageable by the fact that her musician husband, Eamonn Doorley, is by her side on stage more often than not.
"Our music has taken us to far-flung places, to corners of the world I never would have seen, people I never would have met, conversations I never would have had," said Julie.
"The travel can be hard sometimes, I won't lie, but it's also the biggest gift. There are times where you're packing your case and you think you don't want to do it, but that always changes when you get to the gig. You never get tired of that feeling."
Stepping out onto stage still takes Julie's breath away, no matter which Carnegie Hall that might be in. As she prepares for her gig in Braemar, her upcoming US tour and a wealth of secret projects, it feels even more special now that she's had a taste of life without it during lockdown.
"It feels like a profound thing, to be in a space where you're sharing the same air again," said Julie.
"That's what music is, we're moving air around, creating energy. The audience and the performer, they need each other. We'll never take that for granted again."
---
I thought Merida role was a scam
Many girls grow up dreaming of being a princess, mesmerised by billowing dresses and happily ever afters.
Julie isn't quite a princess, but she will forever be connected to one. In 2012, Scotland watched in sceptical anticipation as Disney and Pixar's Brave made it to screens. Set in medieval Scotland, the film follows fiery redhead princess Merida as she tries to take hold of her own destiny.
When Julie was first asked to be the musical voice of the movie, she literally didn't believe it.
"I got an email out of the blue and initially thought it was junk, but I looked up the name and the project and realised it could be real," she said.
Julie recorded original songs Touch the Sky and Into The Open Air, the former of which was nominated for an Oscar.
Her eldest daughter can still remember walking the green carpet at the premiere – a twist on the traditional red to fit the film's Scottish setting.
Merida was Pixar's first film with a female protagonist and the story flips the classic Disney narrative on its head.
"I love the reality and fun of Brave, it doesn't take itself too seriously," said Julie.
"If I had to be associated with any Disney princess, I am glad it's Merida. As a mother of two daughters, I'd take her as a role model any day."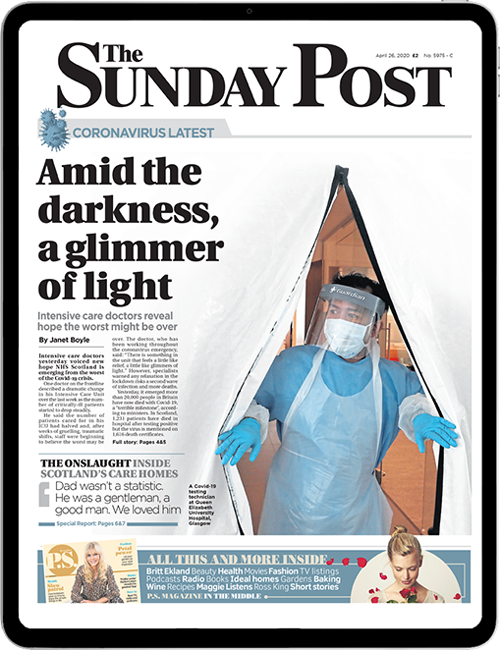 Enjoy the convenience of having The Sunday Post delivered as a digital ePaper straight to your smartphone, tablet or computer.
Subscribe for only £5.49 a month and enjoy all the benefits of the printed paper as a digital replica.
Subscribe