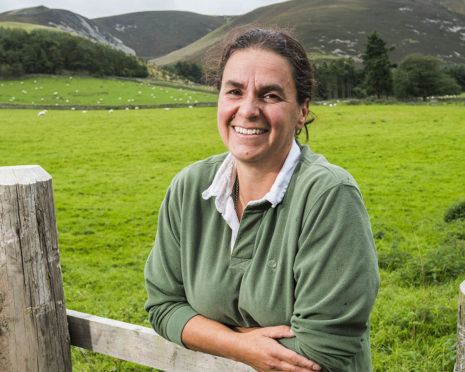 Around one in five people in Britain identify as flexitarian – a term used to describe those who actively choose quality over quantity when it comes to eating red meat.
Here, we find out why this increased interest in the way meat is produced, offers a real opportunity for Scotland's beef, lamb and pork industry – the first in the world to embrace quality assurance.
---
In an age where provenance and nutritional values are important factors when it comes to what we eat, our dietary choices are changing.
A recent survey revealed just over 20% of Britons now identify as flexitarian, a term used to describe consumers who eat mainly plant based foods but continue to eat fish and meat in a selective way. The reasons cited for adopting this approach include a desire to eat a healthy diet, concerns over animal welfare, and being environmentally conscious.
The good news for flexitarians in Scotland is that red meat produced and sold under the Scotch brand, comes with guarantees on traceability, animal welfare and methods of production so that consumers have assurances around quality and standards.
By including quality meat in their diets, consumers who follow the flexitarian approach are ensuring they continue to take in the important nutrients provided by beef, lamb and pork and don't miss out on the health benefits of a balanced diet.
Dietitian Dr Carrie Ruxton explained: "We know the more varied a diet you have the more likely you are to achieve recommended nutrient intake levels. When we analyse the diets of vegans, where people cut out meat, poultry, dairy, fish and eggs, we find people are often lacking in nutrients.
"We also know that if you're eating a varied diet where you're eating from the different food groups every single week, then you are giving yourself the best possible chance of achieving required nutrient intakes.
"So you can have a healthy, balanced diet with red meat which provides the iron and the zinc you need in your diet. The average intake of cooked red meat in Scotland is 56g per day, which his well within NHS guidelines of 70g per day."
Red meat is a source of protein which is essential for energy and the body's growth and repair. It is also a source of iron and contains high-quality haem iron that is easily absorbed by the body, as well as a range of vitamins and minerals including zinc, phosphorus, vitamin B6 and vitamin B12, all of which contribute to good health and wellbeing.
Scotch is the industry gold standard when it comes to quality, flavour and high production values in red meat. Scottish farmers have particularly strong sustainability credentials with cattle and sheep playing an important role in maintaining the landscape and providing habitats for wildlife.
Borders farmer and vet Kate Rowell, also chair of Quality Meat Scotland, takes a particular pride in the animal welfare behind the Scotch Beef, Scotch Lamb and Specially Selected Pork brands.
"It is important that consumers understand all the care which goes into the production of quality assured beef, lamb and pork in Scotland at every step.
"We are proud to work in partnership with the Scottish SPCA, Scotland's leading animal welfare charity, and this is underpinned by a formal Animal Welfare and Wellbeing Charter.
"Top-quality meat is right at the centre of Scotland's natural larder and we have a long history of producing products which have earned a reputation for quality and taste around the globe.
"On top of all that, red meat contributes a very important role in a healthy diet and as a mum of four hungry teenagers that is something which is very important to me.
"Life is hectic but there are so many simple, healthy dishes featuring beef, lamb and pork and vegetables which we can rustle up for a family meal."
CASE STUDY: Ruth Carter, 37, Glasgow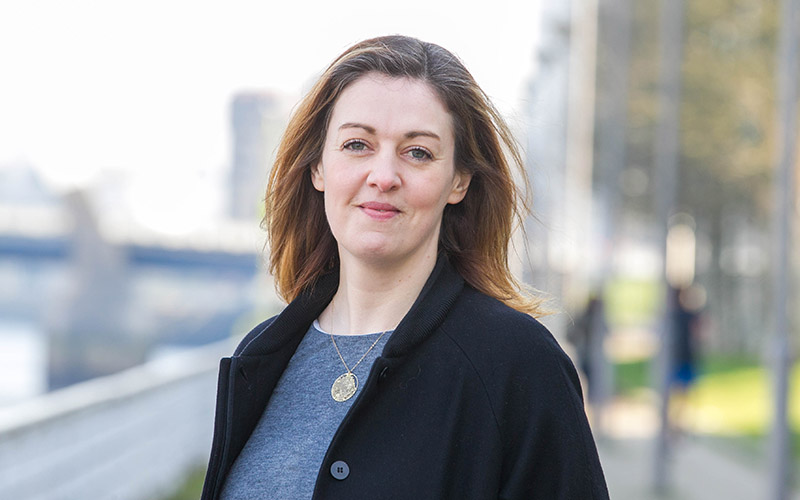 Health-conscious Ruth Carter (pictured above) follows a largely plant-based diet, but still enjoys tucking into a good-quality beef burger – that's because she identifies as a flexitarian. Ireland-born Ruth, 37, says when it comes to eating red meat she chooses quality assured, sustainably-sourced Scotch Beef.
It's all about consuming quality over quantity for the Glasgow-based television production coordinator.
She said: "If I was to put a label on it, I would be flexitarian as I only eat good quality stuff. I have never been a vegetarian but I do not eat a lot of meat, and steer away from processed meat altogether.
"I still eat meat when I am out in decent restaurants to ensure it is properly sourced from quality places.
Every now and again, I crave spaghetti Bolognese but I'd always buy free-range, locally-sourced quality red meat.
"The key is not eating grisly or greasy meat, so if I do eat meat, I will always go for a good-quality steak or burger. I worry about welfare standards with the cheaper products, and if they flooded the Scottish market I wouldn't eat meat anymore. But with the Scotch Beef label you can trust that you are eating a quality product.
"Animal welfare is very important. As a flexitarian, I am focusing on buying quality. I think the way forward for people is to treat meat like the luxury it should be."
HOW TO COOK THE PERFECT STEAK
Dine in style with this Scotch Beef recipe showing you how to cook a ribeye steak to perfection, served with a tasty horseradish, garlic and parsley butter.
COOKING TIMES*
Blue – 1 min each side
Rare – 2 mins each side
Medium/Rare – 2 mins 30 secs each side
Medium – 3 mins each side
Well Done – 5 mins each side
(*Timings are approximate, based on a 1.5cm thick ribeye steak)
COOKING YOUR STEAK
Remove the Scotch Beef PGI ribeye steak from the fridge at least 15 minutes before cooking. This will enhance tenderness after cooking.
Griddle, grill or pan fry and always make sure the pan or grill is searingly hot before you start cooking – this will ensure the steak is sealed and the meat is caramelised.
Pat with kitchen paper to ensure steak is dry before rubbing with oil on both sides.
Season with salt and pepper.
Different oils smoke (or haze) at different temperatures – rapeseed oil can be heated higher than olive oil and butter will burn at a comparatively low temperature.
Don't over handle the steak during cooking, try to limit turning to only once – halfway through cooking.
You can add a knob of butter to the pan towards the end, if frying or griddling.
Allow the meat to rest for at least 3 minutes after cooking.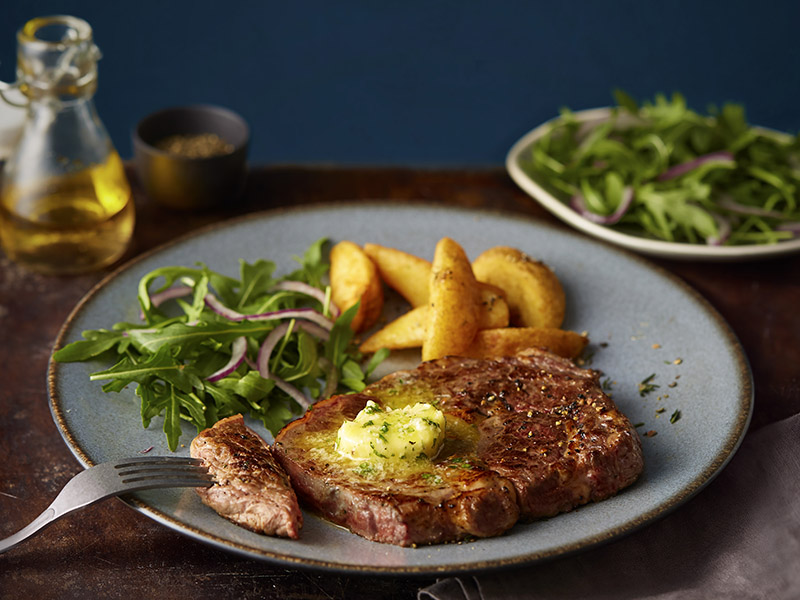 RECIPE: HORSERADISH, GARLIC AND PARSLEY BUTTER
Makes 8 portions
INGREDIENTS
100g salted butter at room temperature
2 cloves garlic, peeled and finely chopped
20g hot horseradish sauce
3g fresh parsley, finely chopped
Black pepper
DIRECTIONS
Mix all the ingredients together in a bowl and season with black pepper. Make into a sausage shape and wrap in some greaseproof paper. Put in the fridge to firm up, then cut into 8 discs, serving one on top of each cooked steak.
*For more information about Scotch Beef and recipes visit the website by clicking here.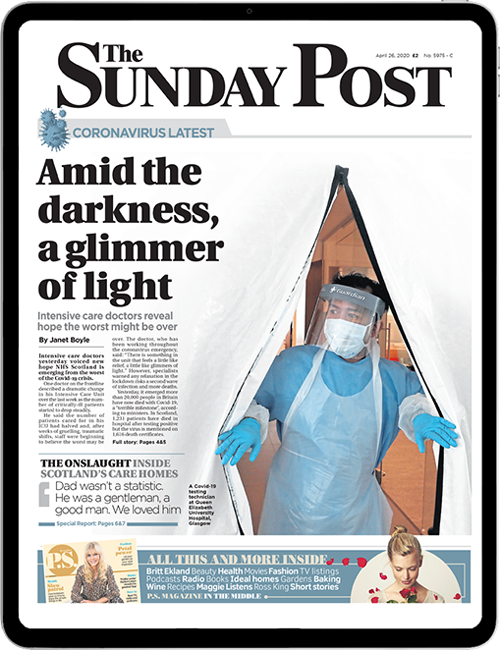 Enjoy the convenience of having The Sunday Post delivered as a digital ePaper straight to your smartphone, tablet or computer.
Subscribe for only £5.49 a month and enjoy all the benefits of the printed paper as a digital replica.
Subscribe