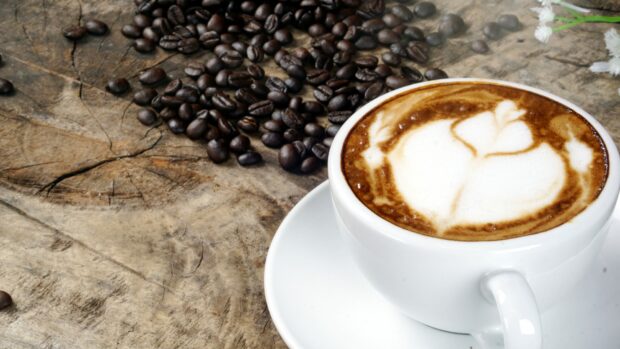 Lisa Lawson, of Dear Green Coffee Roasters in Glasgow, has worked in the industry for more than two decades, and has long established herself as a pioneer on Scotland's coffee scene.
Here, Lawson tells Tracey Bryce the Honest Truth about one of our favourite beverages.
Where does your coffee come from?
From Brazil, Colombia, Burundi, Guatemala… the list goes on and on. We have about 10 different origins going on at one time and work with trusted importers and exporters to ensure the coffee is fully traceable and ethically sourced. The coffee is seasonal, so we'll get samples sent to us throughout the year – we taste and approve them before confirming what volume we're going to buy. Once it arrives in the roastery, we make sure the coffee matches the tasting notes we had from the samples and then it's ready to go.
How much coffee do we drink?
The average is between two-to-three cups a day, but I can drink anything up to 100 cups on a quality control day in the roastery. Lockdown meant more people started to engage with coffee. They couldn't go to coffee shops, so they tried to recreate what they would usually order at home and now there are a lot more home baristas compared to before the pandemic. And with living costs increasing, a nicely crafted cup of coffee has become a luxury people have started investing in at home. Now, people are drinking better coffee and appreciating it a lot more.
How much do we spend on it?
We spend a lot – but I don't think we spend enough. If we spent much more on a cup of coffee, and if that value went right down the supply chain, we wouldn't have this unfair distribution of wealth in the world. There are people in developing countries hand-picking cherries from the tree and getting paid hardly anything.
How many different types of coffee are there?
Coffee comes from so many different areas – Latin America, Africa, Indonesia – and there are different varieties that grow which are specific to the microclimate and altitude. Beyond that, it can be processed in so many different ways – it could be washed or naturally processed and there are different fermentation and drying processes. People are still finding indigenous varieties and creating hybrids, to the extent where they have started giving each new kind a number rather than a name.
Why do we love it so much?
Coffee is a ritual which starts our morning, fuels our day and is a digestif to complete our dining experience. Coffee is delicious, it's sociable and if you learn more about it, you'll never ever get bored of it!
Can you overdose on coffee?
I don't think you can, but I suppose, like most things, people should drink it in moderation.
Is it true that coffee beans aren't really beans at all?
Yes, they are actually cherry seeds. They grow on beautiful evergreen plants called "coffea arabica" (which we roast) or "coffea robusta". The cherries are lovely, ripe and red, but sometimes they can be yellow or orange, depending on the variety and where it is grown. The bean shape comes from how the seeds sit together inside the cherry, usually with the two flat sides sitting back-to-back. I suppose someone, somewhere called it a bean once and it just stuck.
Is it true that drinking coffee could help us live longer?
There was a Harvard University study a few years ago which suggested people who drink up to eight cups a day could slightly lower their risk of early death compared with non-drinkers. Ask me again in 50 years!
What's the world's most expensive cup of coffee?
When I worked in Australia, the most expensive coffee then was largely regarded to be Jamaica Blue Mountain. It was really good quality coffee but from a very small area so there wasn't a lot of it, which meant they could charge more. We have moved on so much since then. If you buy from a small producer that is doing it really well, the coffee will be more expensive as lots of care has been taken over it.
Instant coffee has been around for centuries – is it inferior to filter?
They are completely different beverages – it's like comparing diluting orange squash with freshly squeezed orange juice. I choose filter every time as it's real coffee, whereas instant is freeze dried and loses lots of the flavour compounds which I really enjoy.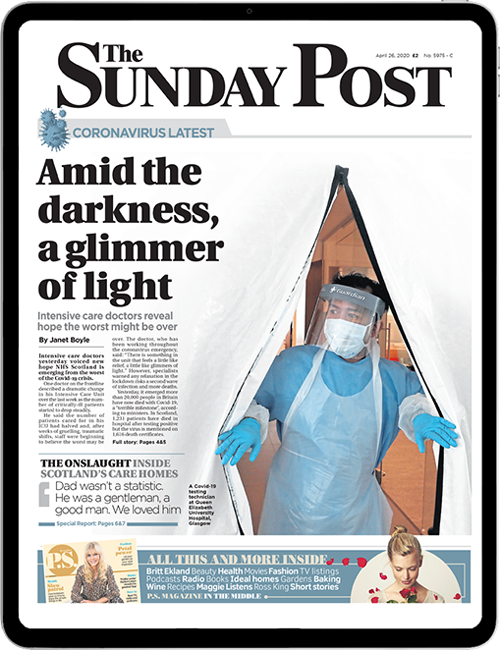 Enjoy the convenience of having The Sunday Post delivered as a digital ePaper straight to your smartphone, tablet or computer.
Subscribe for only £5.49 a month and enjoy all the benefits of the printed paper as a digital replica.
Subscribe