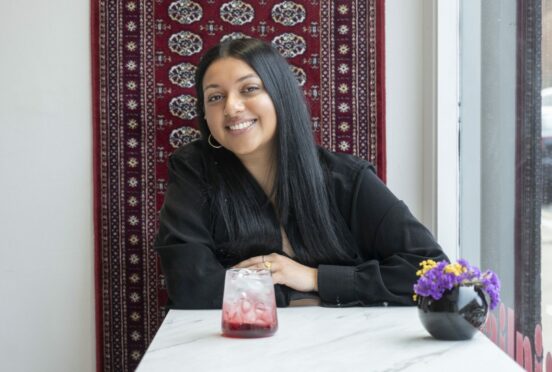 They say life is like a sandwich – make sure you fill it with good ingredients. And Tanya Gohil believes you should treat your lunch exactly the same!
Hailed as the Willy Wonka of sandwiches, she spends her days serving up subs so full of flavour her customers feel like there's a party going on in their mouths.
Gohil is the brains behind Silk Road Deli, a coffee and sandwich shop in Glasgow's south side that creates wonderful wedges inspired by Indian, Chinese and Korean cuisine. "We serve something a little different, that you won't find anywhere else," Gohil said. "We're really big on creating flavour, but in new and adventurous ways."
The 35-year-old set up the venture just a year ago, after a decade in the food scene in London.
A career in cooking has always been on the cards, growing up in an Indian culture that prides itself on food. "Cooking has always been a huge part of my heritage," she said. "Indians are the Italians of the East when it comes to cooking.
"I'm really big on cooking with your instincts, and using your natural culinary skills. A lot of people from Eastern culture don't write things down or follow a recipe. They use their sense of smell and taste.
"I picked up lots from my mum over the years.
"My parents always had corner shops growing up so I was raised by my grandparents. When I saw mum, usually at weekends, she would make a really interesting mix of home-cooked Indian dishes, but with something classic like a vegetable lasagne on the side.
"It was a humble introduction to food but she's a really talented cook, and always experimental. It was that energy and approach in the kitchen that led me to cooking for a career."
Gohil, who starred in BBC's Million Pound Menu a few years ago, has been working in the hospitality industry for 12 years and, prior to Silk Road Deli, ran a successful street-food business in London.
"I was on Million Pound Menu a year before the pandemic," she said. "It was an interesting experience – but not one I would do again. They lure you but really it's just a reality TV programme. However, I did learn a lot from it. It taught me about pitches and investments. It was a steep learning curve. And it did teach me I can perform well under pressure."
At the end of the second lockdown, Gohil wrapped up her London business Devi's and moved to Glasgow, where she opened up a shop in Shawlands.
"Someone put it on our radar and we thought 'let's just go for it'," she said. "We were at a point after Covid of just reassessing our lives and lifestyle. I think we realised that London was a notoriously difficult sector and we were done with it."
Since launching in 2021, Silk Road Deli – bringing street food and fusion to Scotland in a way it has never seen before – has been a roaring success. This summer, it marked its first anniversary and a branch out into evening meals too.
Sandwiches are inspired by Indian, Chinese, Korean and East Asian cooking and include an Onion Bhaji Bun, a Hot Spring Roll Sub, Fire House Sambal Sub and Gochu Honey Cauli Bun. Evening meals are served with an interesting "fusion" twist.
But, perhaps surprisingly, all of Gohil's dishes are vegetarian.
"I have been a veggie my whole life, raised by a veggie family," she said. "We don't want to shout about being 'meat free' but we want people to accept how satisfied you can be without any meat.
"You can creatively cook with vegetables in a way that it's fulfilling to the senses and you don't miss the meat at all.
"Good, tasty food is all about textures and sweet and saltiness and tanginess, mixed with herbs and spices…a bit of all that creates a party in your mouth!"
For Gohil, it's a lot about the food, but also being part of the community too.
"If customers walk through our doors as strangers, we want them to leave as friends," she said.
"We invite people into our world, with the knowledge they will leave with a full belly and a full heart."
It sounds like Gohil's sandwich of life is ready!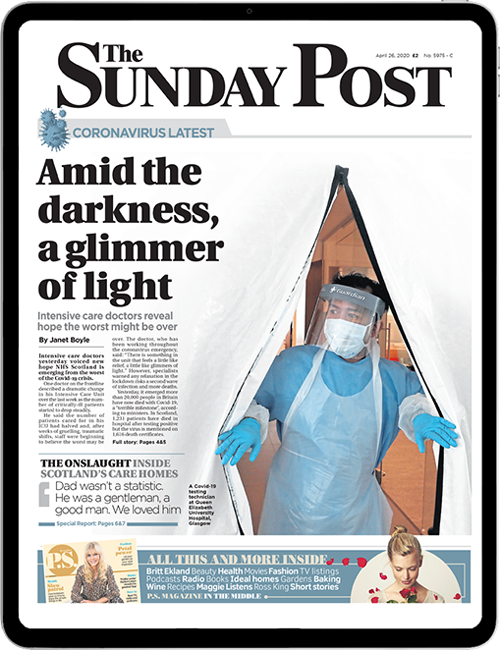 Enjoy the convenience of having The Sunday Post delivered as a digital ePaper straight to your smartphone, tablet or computer.
Subscribe for only £5.49 a month and enjoy all the benefits of the printed paper as a digital replica.
Subscribe