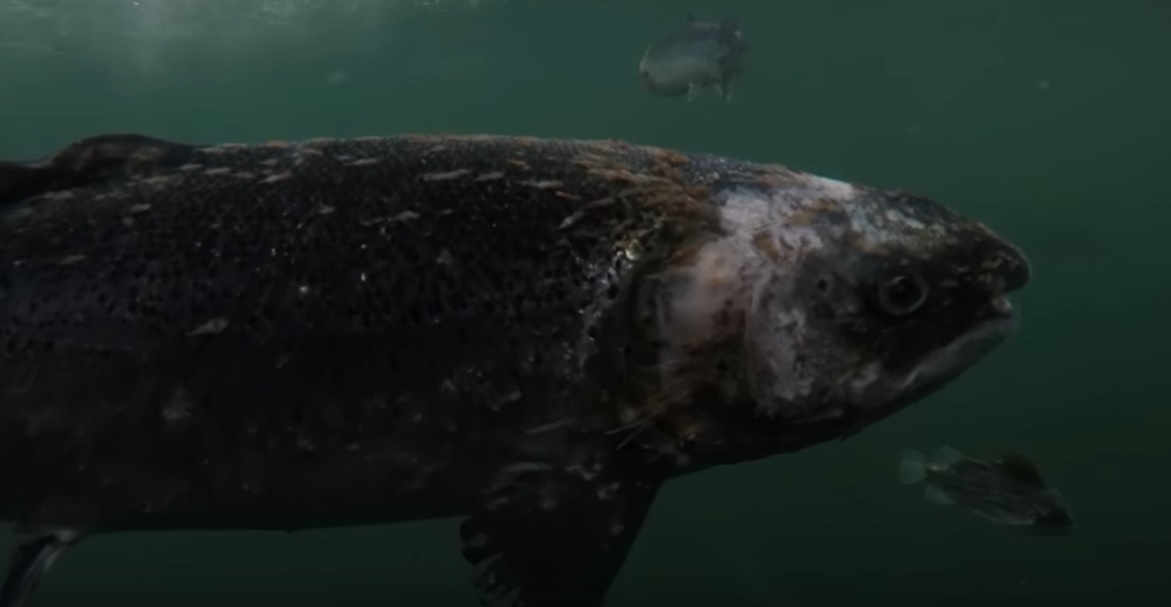 ANIMAL campaigns charity OneKind has released shocking new footage which raises serious animal welfare concerns on a salmon farm in Scotland.
The footage, shot on Monday 27 August at Vacasay salmon farm in Loch Roag on the Isle of Lewis, has now been passed to the Scottish SPCA by OneKind for investigation.
The farm is owned and operated by the Scottish Salmon Company, who have previously come under criticism for their welfare standards.
The video shows salmon with flesh on their heads exposed and bleeding due to severe sea lice damage, heavy sea lice infection, and fish jumping out of the water, landing on top of another during one instance.
Fish were also filmed with severe fin and tail damage.
OneKind Campaigner, Sarah Moyes said: "The reality of salmon farming is hidden from view in the most scenic surroundings, but this new footage raises further serious questions about the effect that industrial-scale salmon farming has on animal welfare.
---
---
"It is now widely acknowledged that fish are sentient animals and are capable of feeling pain. Not only does this make this suffering wholly unacceptable, but the industry's reputation is once again being damaged by another report of animal neglect."
Scotland is the largest producer of farmed Atlantic salmon in the EU, and the third largest globally, after Norway and Chile. The aquaculture industry, backed by the Scottish Government, is committed to doubling the salmon farming industry by 2030.
In July this year, a total of 51 salmon farming sites in Scotland were also accused of having poor environmental protection measures.
Conservation group Scottish Salmon Watch (SSW) named the farms after obtaining documents from the Scottish Environmental Protection Agency (SEPA) which stated that these locations had been rated as poor, or very poor in their compliance with environmental regulations.
SSW director Don Staniford said: "Salmon farms across Scotland are riding roughshod over environmental regulations.
"Expanding salmon farming in Scotland yet further, with a doubling or even trebling by 2030, would be sheer lunacy."
The Scottish Salmon Company have responded to the footage stating that they take their fish health and welfare seriously. A spokesperson said:
"As with any farmed stock, health challenges can occur and this can be exacerbated by higher temperatures.
"Sea lice are endemic in the wild and the warmer water temperature has impacted incidences this summer.
"We are committed to responsible farming practices and stringent health management of our stock. Through ongoing investment and innovation, we are committed to working with academic and industry partners to finding long term sustainable solutions to tackle these industry-wide challenges.
"Following receipt last week of video footage and photographs, the SSPCA visited a number of sites at random. The Scottish Salmon Company has not had an opportunity to examine or authenticate this information, but openly facilitated the SSPCA visits and look forward to receiving their feedback."
All supermarkets in Scotland currently stock farmed fish.
Farmed salmon flesh is naturally a much lighter colour and has wide, white fatty strips.
Artificial colouring, toxic byproducts, antibiotics and other drugs which could be harmful to humans are present in farmed salmon, thanks to an attempt at combatting problems associated with their unnatural setting.
Last week, OneKind launched a petition to the Scottish Parliament with partners Scottish Salmon Think-Tank, Save Seil Sound and the Salmon Aquaculture Reform Network Scotland (SARNS) calling for a moratorium on the expansion of the salmon farming industry until welfare and environmental concerns are addressed.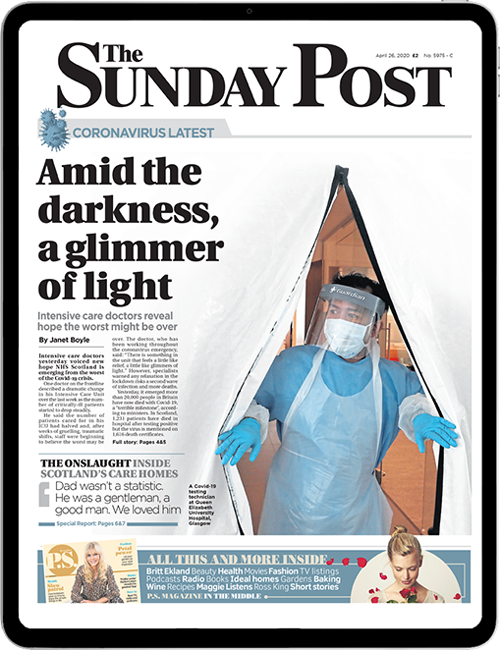 Enjoy the convenience of having The Sunday Post delivered as a digital ePaper straight to your smartphone, tablet or computer.
Subscribe for only £5.49 a month and enjoy all the benefits of the printed paper as a digital replica.
Subscribe