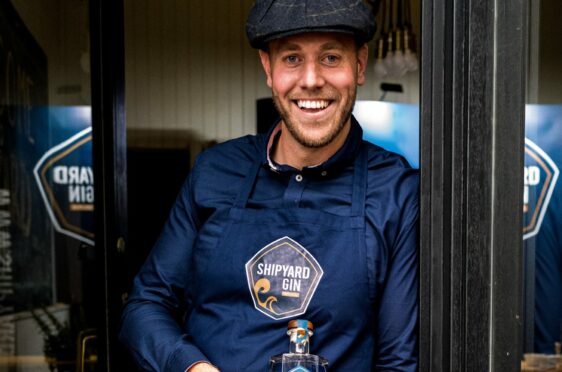 When Andy Samuel was a young boy, he inherited two passion from his grandfather – foraging and a fascination with Scotland's shipbuilding past.
Now, the Greenock-born entrepreneur has fulfilled a lifelong dream by bringing the two pastimes together.
Hoping to share the Clyde's industrial heritage one glass at a time, the 37-year-old has created Shipyard Gin, a new botanical tipple that celebrates the hardworking town that launched a thousand ships.
It was on the banks of the Firth of Clyde that his grandad, John, worked all his life as a plater – a skilled job that involved laying and riveting plates of steel to form ships' hulls.
"I'm Inverclyde born and bred and have always had a fascination with the shipyards," explained Samuel, who also runs a wedding filmmaking business. "At one point during their heyday, ships built on the River Clyde amassed to a fifth of ships worldwide – which is pretty amazing for a river that's only about 100 miles long.
"I had always wanted to celebrate that rich history, especially because of my grandfather. People tend to focus on the poverty and decline of the area now, but I wanted to highlight the history we have, which really was amazing, but still gets overlooked.
"We created some of the best, most luxurious ships in the world, and we should shout about that. It was an amazing feat of engineering and craftsmanship."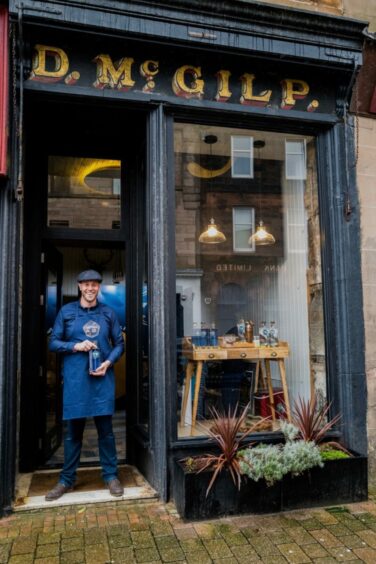 As well as designing distinctive octagonal bottles, which represent the bow of a ship, the gin's botanicals have been chosen to further celebrate Samuel's grandad, who was a keen forager and wine maker. When he wasn't working at the shipyards, John would collect elderberries and flowers that grew locally around Greenock, often taking his grandson along on his Sunday afternoon expeditions.
With gorse, elderflower and heather all still abundant in the local area, Samuel decided to use the flavours as the three main botanicals in Shipyard Gin, working on the recipe during lockdown when his wedding bookings, understandably, "dropped off a cliff".
Samuel said: "The streets we used to walk together – although dramatically changed – still have the same bushes growing there.
"I started looking at different flavour combinations using the same botanicals that my grandfather used in his wine, and they all managed to go together quite well. The only thing we had to change was to use elderflower instead of elderberries.
"The gorse gives a vanilla, coconut-y essence which is a very faint and delicate flavour. The elderflower gives a sweet note that complements the gorse. The heather is almost floral, but also very faint and ties everything together."
However, developing the recipe, which involved six months and three trial distillations, wasn't as easy as Samuel first hoped.
He continued with a laugh: "I thought it would be really easy to come up with a recipe on the first try – but it really wasn't anything like that. It was a lot harder and, in some ways, more painful than I ever imagined."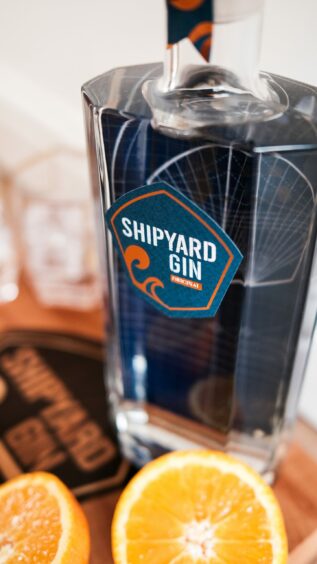 The past decade has seen something of a renaissance for gin making in Scotland – a "gin-aissance", if you will – with more than 90 distilleries now dotted around the country. Although that means competition may be fierce, Samuel says the very nature of gin means there are endless combinations still to be created and enjoyed.
"When I started looking at building the brand, a lot of people said to me, 'Oh gin has had its day, it's had its boom'," he explained. "But if you compare it to whisky, there are thousands of different whiskies out there, so there's definitely still room to grow.
"Plus, the beauty of gin is you can literally do anything with it – whatever botanicals you want to use, there's no limits whatsoever. So there's still lots to do."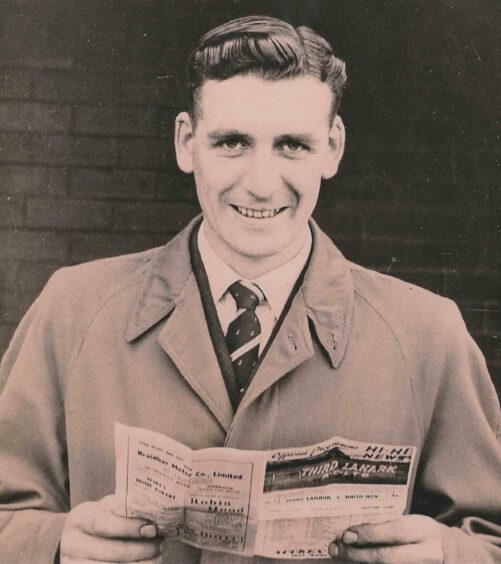 He added: "If I was pouring myself a measure of Shipyard on a Friday night, it would be a nice double 50ml measure over ice, served with Fever-Tree elderflower tonic, which really compliments the gin. As a garnish, I would use either orange or grapefruit to add to the citrus base, and a sprig of rosemary. I am very biased – but it's the best drink out there."
Now that his "lifelong pipe dream" has become reality, Samuel's his next goal is to open a micro distillery, which will also work as a heritage centre for the local area.
"Granddad wasn't a gin drinker – he was more a hauf and a hauf man," he laughed. "He was a very unassuming man, but he would be very proud – if not a bit taken aback."
Make your own Shipyard Rosemary Negroni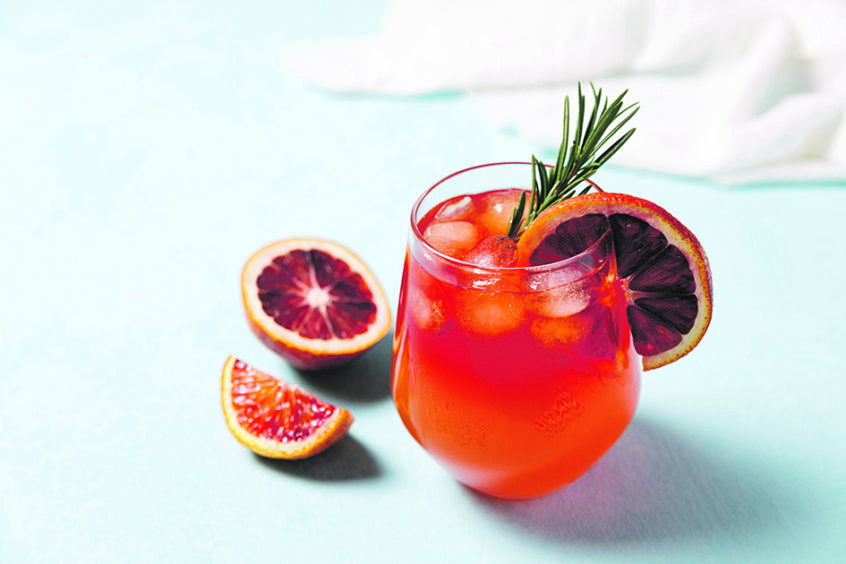 25ml Shipyard Gin
25ml Campari
25ml Vermouth Rosso
Pour ingredients over a glass full of ice. Must be stirred and not shaken. Garnish with a chunk of grapefruit and a sprig of rosemary.
---
Visit shipyard-gin.com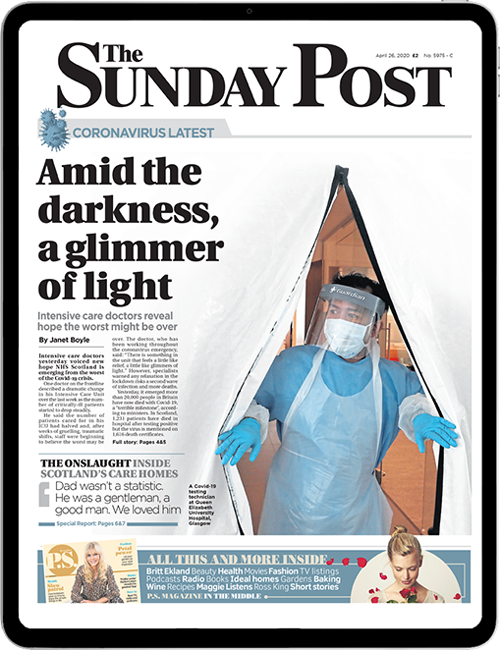 Enjoy the convenience of having The Sunday Post delivered as a digital ePaper straight to your smartphone, tablet or computer.
Subscribe for only £5.49 a month and enjoy all the benefits of the printed paper as a digital replica.
Subscribe