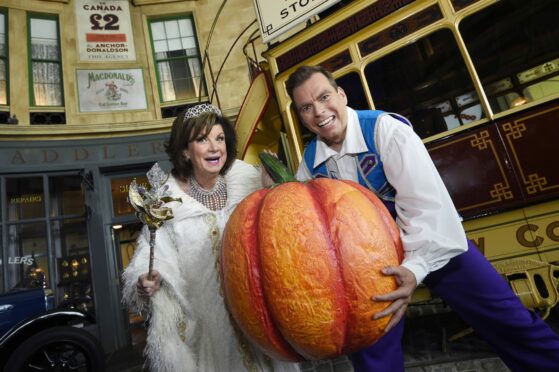 Scotland's panto queen, Elaine C Smith, will step out at The King's in Glasgow with a perspective she'd never have arrived at had Covid not ruined Christmas – and everything else for the last 19 months.
She hasn't set foot on a stage since March 2020 when she was in a production of Mrs Puntila And Her Man Matti at the Edinburgh Lyceum which closed four weeks early due to the lockdown.
And has she missed it? Oh, yes she has. Because, for her, panto is so much more than silly gags and men in drag.
Smith said: "That wall of sound and noise, that connection from an audience. I haven't experienced that for almost two years. It will be very emotional for everybody. I don't think I'll believe it until I see the people back in the theatres.
"There will be a lot of kids who have never been at a panto before.
"Panto reminds you of hope, loss, grief and all those emotions. I remember 20 odd years ago, I'd taken a break. My mother was really ill with cancer and I was taking my daughter and her pals to panto. Everything had been shattered in my head and a pantomime was the last place I wanted to be.
"But the lights went down, the overture struck up, Gerard Kelly came on, and Katherine Igoe sang When Somebody Loves You from Toy Story. And I was greeting. I suddenly realised this is why we do it. There wasn't a person in that room who didn't have grief or loss or troubles. And for two hours, with the cleaner in the same row as the councillor or whatever, we're all experiencing the same thing at the same time.
"For two hours we don't think about anything, and it lifts our hearts a wee bit. That was a really valuable lesson for me. That's why we do it. And that's why it will be so important this year, because there's been so much darkness in the world for so long."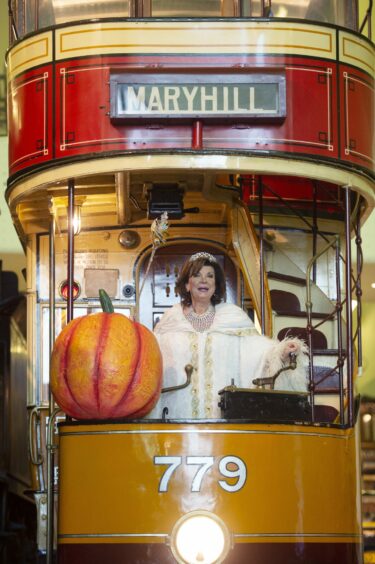 Former Rab C Nesbitt, City Lights and Naked Video star Smith plays the Fairy Godmother in Cinderella, alongside Darren Brownlie and Johnny Mac.
The production was cancelled last year due to Covid so it's set to be an extra poignant – and joyous – affair for the cast and audience.
Smith said: "I'm singing Everything's Going To Be Alright because that's a song everyone needs to hear. And with the year the Scotland squad have had, we're doing Yes Sir, I Can Boogie."
The mother of two, who is also back alongside Jonathan Watson in popular BBC comedy Two Doors Down later this month, lost nearly two stone during lockdown as she worried that carrying extra weight and being in her 60s increased her risk of becoming seriously ill from the virus.
It was great for her health but, she says, posed a problem for the Kings' wardrobe department.
She said: "I cut out sugar, walked 13,000 steps a day and did 120 days of Zumba.
"Jordan Young's wife is a choreographer and held online classes, so I did those too.
"I had to have all my costumes altered for panto, all reboned, because they're all too big.
"I don't have any underlying health problems but I looked at people who had Covid, and being overweight was a factor. I feel so much better for it."
Sadly, Smith still contracted the virus but says it would have been worse without the vaccine.
She said: "Let's just say thank God I had the vaccine. There's absolutely no way I could have worked with Covid.
"Part of me believes this is the beginning of the end of it all. I don't think the end will be until next spring, but I feel there is a start of something else."
---
Cinderella – King's Theatre, Glasgow until Sunday, January 2. For tickets and more information visit King's Theatre box office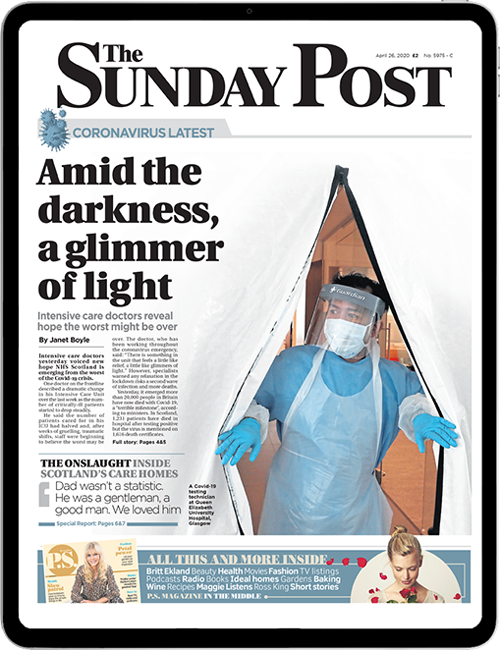 Enjoy the convenience of having The Sunday Post delivered as a digital ePaper straight to your smartphone, tablet or computer.
Subscribe for only £5.49 a month and enjoy all the benefits of the printed paper as a digital replica.
Subscribe