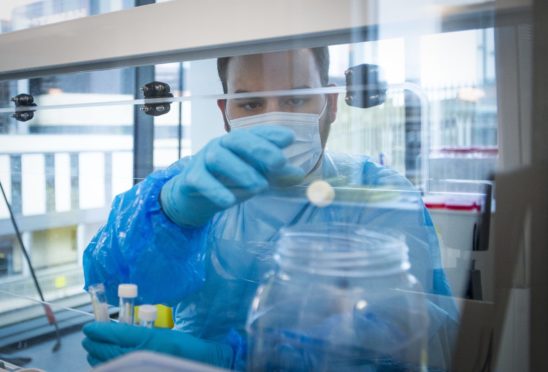 Ministers were urged to confirm a Scottish public inquiry into the pandemic yesterday as critics said the current confusion cannot continue.
When – or if – a Scottish inquiry will be held remains unclear after Health Secretary Humza Yousaf, speaking during a radio interview yesterday morning, pledged an investigation only for the Scottish Government to backtrack later in the day.
Calls for an inquiry are escalating and today we can reveal deepening concern about the protection given to frontline workers as health and safety watchdogs are accused of investigating only a fraction of the deaths caused by Covid in the workplace.
Political opponents described the situation as a shambles while campaigners speaking on behalf of families of care home residents lost to Covid said the first minister must end the confusion.
While the SNP in its Scottish Parliament election manifesto pledged an inquiry into how Scotland responded to the pandemic, Nicola Sturgeon has now said she wants to wait to see the remit of a four-nation investigation announced by Boris Johnson but not expected to start until next spring.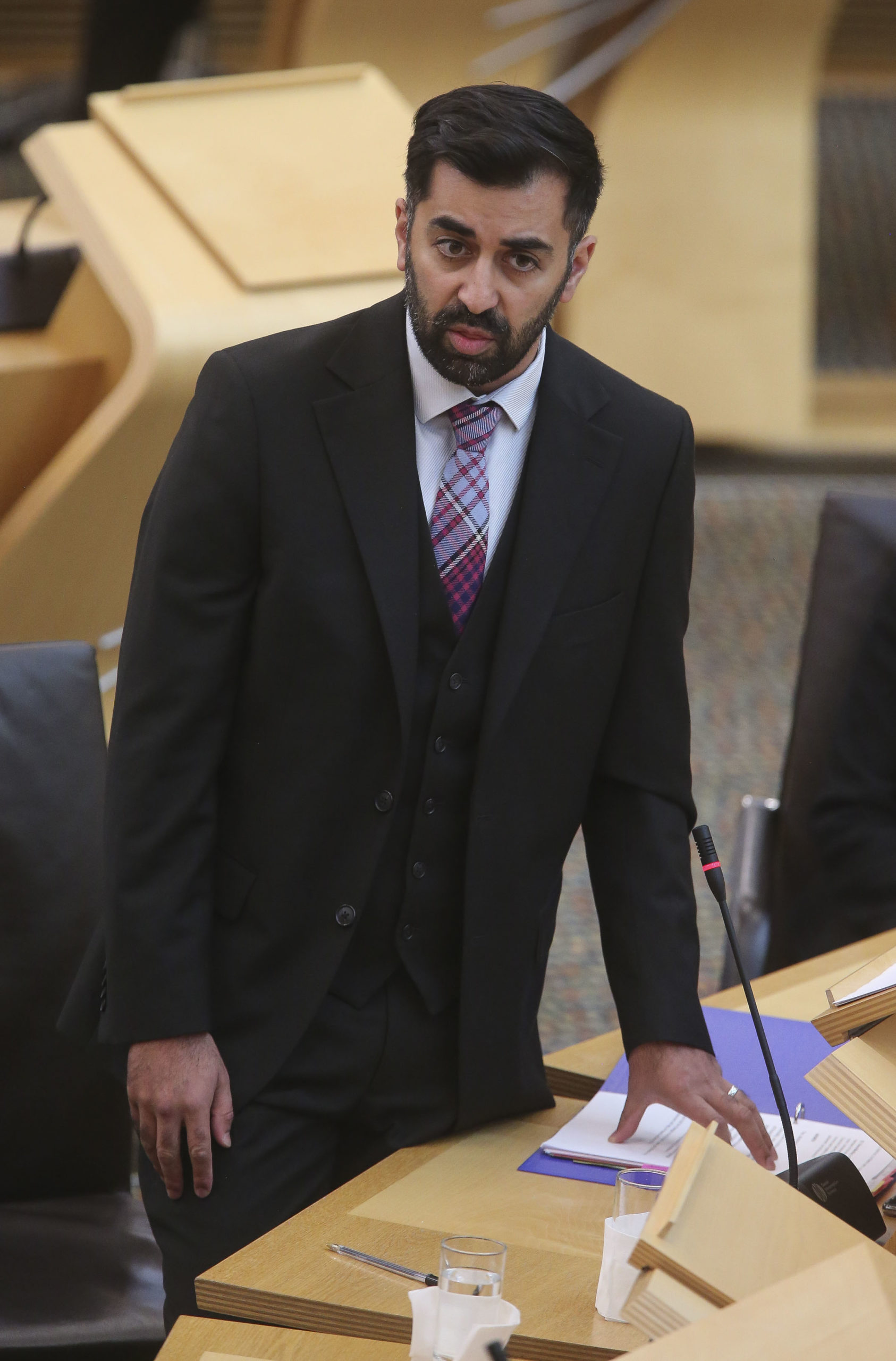 Yousaf told BBC Radio 4 yesterday a Scottish inquiry would go ahead and that he was in charge of appointing its chair and deciding its remit.
He said: "What we will do is have a full and frank public inquiry. I'm tasked, actually, to lead that as health secretary, in terms of getting the remit set up and making sure there is an appropriate chair and so on and so forth.
"I'm going to do that cross-party and one of the issues, undoubtedly, that the inquiry will look at, again with an independent chair, fully, freely and frankly, will be discharges into care homes."
However, that was contradicted later when a Scottish Government spokesman said the first minister would wait until she saw the terms of reference of the UK inquiry before deciding if Scotland needed one despite mounting calls from charities, experts and bereaved families.
Yesterday, Alan Wightman, of Covid-19 Bereaved Families for Justice, who speaks for relatives of some of the 3,000 residents who died in Scots care homes, including his mum Helen, said: "This is all very confusing. We would be very unhappy if Scottish Government ministers are going to wait for the UK inquiry. Health and social care are devolved matters and have been for years.
"It has nothing to do with Westminster. Scottish Government ministers decided what they wanted to do in Scotland, including moving Covid-positive and untested patients from hospitals to care homes.
"Those decisions were made in Scotland by Scots so there must be an inquiry in Scotland on these devolved matters, as well as a UK inquiry on reserved matters such as borders policy."
The Scottish Parliament voted last year for an immediate judge-led inquiry but six months on the relatives of more than 10,000 people who died of the virus are still waiting.
The Scottish Conservatives said Yousaf's intervention had only deepened confusion. Shadow Health Secretary Annie Wells said: "This is a shambles. The public are expecting a full, judge-led inquiry into Scotland's Covid-19 response, immediately. And that's what they should have.
"Anything less than a gold-standard process would fail those who died in care homes and hospitals, their families, and many more. Any announcements should have been in the Scottish Parliament, with full scrutiny, not on the radio on a Saturday morning."
The SNP's manifesto gave a commitment to launching a probe. However, two weeks ago First Minister Nicola Sturgeon said she wanted to wait for details of a UK-wide inquiry which will not begin until 2022.
Parliament backed a motion for an immediate public inquiry tabled by the Scottish Conservatives after The Sunday Post revealed that dozens of hospital patients with Covid were moved to care homes.
One in 10 residents – 3,317 people – lost their lives to the virus. In March, before the election, Sturgeon committed to establishing a judge-led inquiry which she said would get under way by the end of this year.
She said: "This will happen in Scotland whether or not it happens in other parts of the UK."
Meanwhile, the Scottish Liberal Democrats have written to Sturgeon to ask her to commit to a timetable for an inquiry.
The party's leader, Willie Rennie MSP, said: "While the vaccine programme now appears to offer us a route back to normality, we don't know how long we will be living with the remnants of this virus. We must prepare for others."
The Scottish Government said: "Following the UK Government's decision to follow us in committing to take forward a four nations full public inquiry, detailed work will be done on the terms of reference and the timescale.
"When we have a greater sense of that remit, we will make a judgment as to whether the UK-wide inquiry covers all of the issues that need to be covered for Scotland or whether there is a need to have a part of the process that looks at other issues.
"We are also clear that we expect it to begin its work by the end of this year. If the UK Government does not take this forward swiftly, we will determine if a distinct Scottish inquiry is required to meet the needs of families who have been impacted."
Last week, we reported mounting calls for a public inquiry in Scotland to investigate the protection given to frontline workers as private firms and public authorities are accused of failing to care for their safety.
We can reveal today just five work-related Covid-19 deaths are being investigated by health and safety watchdogs. The Health & Safety Executive (HSE) says 21 cases have been officially reported to the agency but just five of those are being actioned. Experts are demanding an inquiry amid claims the true work-related death figure is more than 1,000, and we can reveal HSE inspectors visited just 10 workplaces, fewer than half the sites where a report was lodged.
Dave Moxam, deputy general secretary of the Scottish Trades Union Congress, said: "It's simply not credible that just five work-related deaths are worthy of investigation when there are well over 1,000 Covid-19 deaths among those of working age. Are we really being expected to believe just 21 deaths were reportable?
"We know unions have been dealing with thousands of complaints concerning lack of PPE and people being compelled to attend work when they should have been working from home or on sick leave.
"The non-reporting of health and safety breaches is nothing short of disgraceful and urgent questions must be asked of the hundreds of employers who ignored their legal responsibilities. Swift action must be taken against the most culpable."
Just two employers have been issued with written warnings from HSE, and none are being prosecuted.
Gary Smith, of the GMB union said: "We need an urgent public inquiry in Scotland. People who cheered frontline workers from their doorsteps during the pandemic would be deeply shocked to learn what went on and how some employers, including the NHS, were treating staff."
The family of nursing assistant Neil Alexander, 64, who died on St Valentine's Day after the deadly virus swept through the Woodland View psychiatric unit in Irvine where he worked, leaving a patient dead and 20 people infected, said they were "horrified" his death was not on the list.
His partner Barbara Anne Rae, 59, from Minishant, Ayrshire, who has now written to NHS Ayrshire & Arran chief executive John Burns demanding to know why Neil's death had still not been reported to the HSE or the Crown Office & Procurator Fiscal Service, said: "We believe these figures in no way represent the true numbers who've died avoidable deaths due to Covid-19 infection at work."
Lawyer Bruce Shields, of Thompsons Solicitors, said Neil's case would be the first of the NHS being sued over the death of an employee from Covid-19. The HSE has confirmed that it has not been officially notified of Neil's death.
Safety campaigner Rab Wilson, of A Safe & Accountable People's NHS, said: "Thousands of deaths of patients and workers are concealed because they are not being officially reported and nobody is calling the regulators to account. It's shameful."
Ian Tasker, of worker safety campaign Scottish Hazards, said: "The so-called official figures simply don't add up to the reality of lives lost and workers being placed at risk."
NHS Ayrshire & Arran said it could not comment due to staff confidentiality, but said: "We review every positive staff case to identify if there is a requirement to report to the Health and Safety Executive."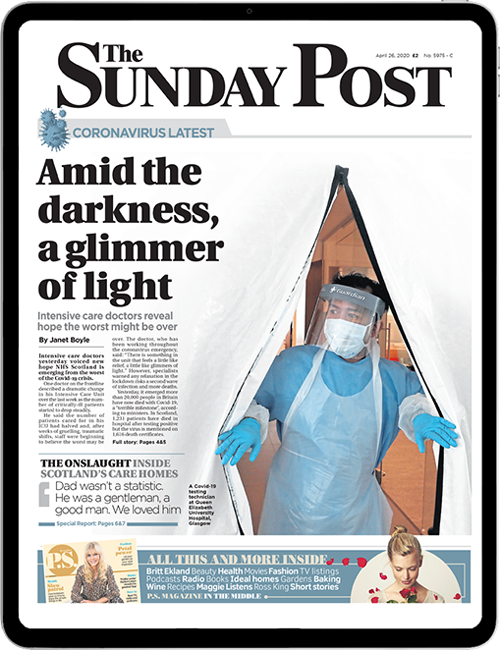 Enjoy the convenience of having The Sunday Post delivered as a digital ePaper straight to your smartphone, tablet or computer.
Subscribe for only £5.49 a month and enjoy all the benefits of the printed paper as a digital replica.
Subscribe