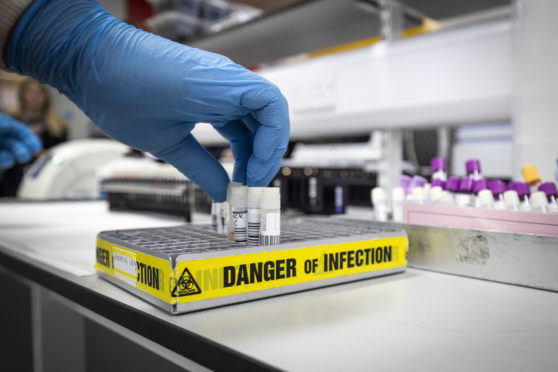 Poor decisions by politicians during the first wave of the coronavirus pandemic threatened the basic human right to life of the most vulnerable Scots, research concludes.
Those most at risk of serious illness and death, including care homes residents and key workers, were failed by public authorities, research by Amnesty International and the Human Rights Consortium Scotland (HRCS) has found.
Amnesty has written to the new minister for Covid recovery John Swinney to demand that he fulfils the SNP's manifesto pledge to commission an immediate public inquiry into the Scottish government's handling of the pandemic.
Public authorities, such as the Scottish government, councils and the police, must protect and abide by human rights law or face court action. A series of freedom of information requests to public authorities has found they failed to comply with the Human Rights Act.
Naomi McAuliffe, Amnesty International's Scotland Programme Director, said: "As the whole country dealt with dramatic changes to lives and livelihoods, charities and frontline organisations began ringing loud alarm bells that some of the most vulnerable people in society were being overlooked and suffering much greater impacts.
"Our evidence suggests healthcare workers, people who need social care, care home residents, people living in poverty, older people, women, disabled people and people of colour were just some of the people most at risk from poorly considered public authority decisions. In the most serious cases, this lack of care even affected their right to life."
Mhairi Snowden, director of Human Rights Consortium Scotland, said: "Protecting human rights does not seem to have been a priority for many Scottish public authorities during Covid-19."
After we revealed that dozens of hospital patients with Covid were moved to care homes MSPs voted for an immediate public inquiry.
However, First Minister Nicola Sturgeon told The Sunday Post last week she wants to wait for details of a UK-wide inquiry, which is due to begin next year. The change of heart has been met with dismay by grieving families of more than 3,000 who died in care homes.
Before the Scottish election, 22 leading organisations led by Amnesty united to urge the first minister to call an immediate public inquiry.
McAuliffe has now written to Swinney demanding that the Scottish government commission an inquiry in the first 100 days of the new administration. The letter said: "Conducting the inquiry in interim phases, examining devolved areas in which the Scottish government has full responsibility first, will negate the need to delay proceedings in favour of a four nations approach."
Amnesty and HRCS asked all local authorities, health boards, Police Scotland, and the Scottish Prison Service about human rights-based decision making both before the pandemic, and during its first six months. It found the number of human rights impact assessments informing policy declined dramatically.
The report said: "There were some examples of good practice, but overall, responses to this survey show that public authorities in Scotland largely failed to take steps to ensure they upheld their duties under the Human Rights Act in responding to the Covid-19 pandemic, and that human rights considerations were not prioritised."
A separate study released last week by the Mental Welfare Commission found the transfer of some elderly patients from hospitals to care homes at the height of the pandemic was unlawful.
The Scottish government said it will make a decision about having its own inquiry once it has assessed whether the UK-wide inquiry covers all the issues relevant to Scotland.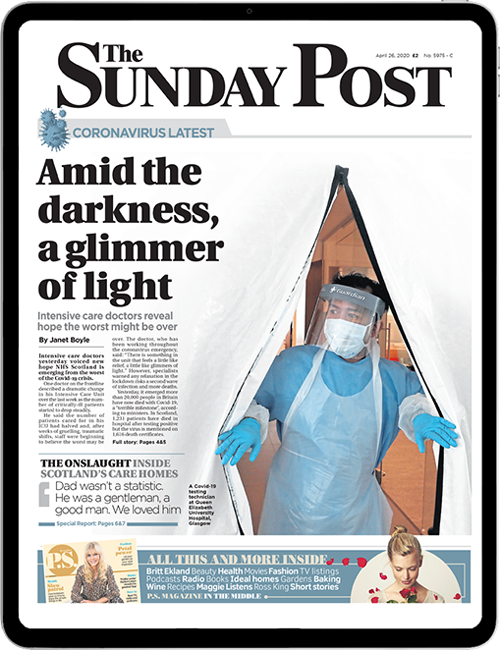 Enjoy the convenience of having The Sunday Post delivered as a digital ePaper straight to your smartphone, tablet or computer.
Subscribe for only £5.49 a month and enjoy all the benefits of the printed paper as a digital replica.
Subscribe