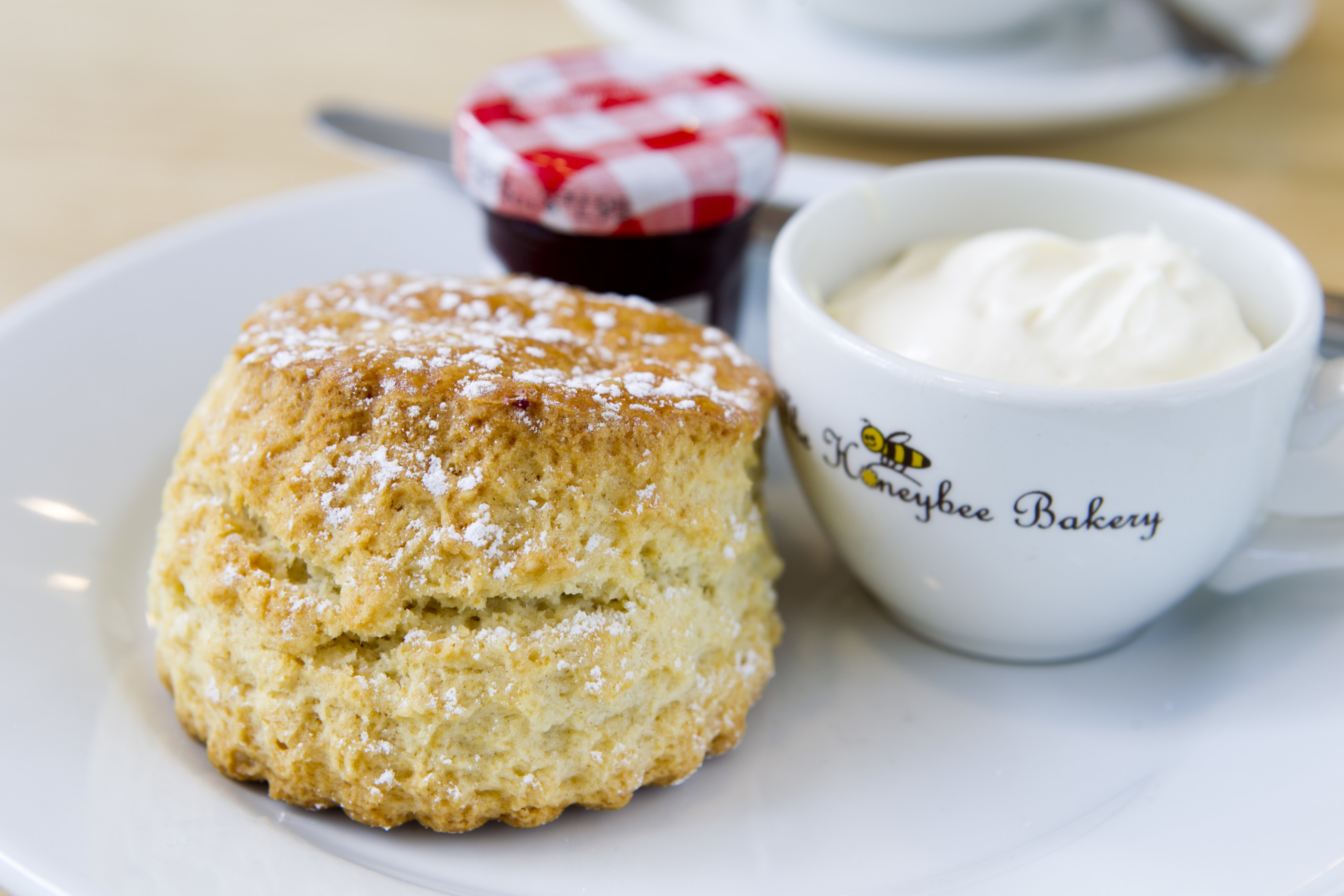 WE all have standards.
You know, the way things have to be. Admittedly over the years, just what constitutes acceptable standards may differ a bit.
The "I never…" can become "Well , that's OK."
We're not saying standards slip to unacceptable levels, just that sometimes good enough is good enough.
It's like baking. You get your made-at-home, perfectly tasty, but not necessarily the neatest.
And at the other end of the scale you have Bake Off Crème De La Crème. Wow, are they strict. Honestly, do you really need to start measuring in millimetres and inspecting with a microscope?
All this comes to mind as we're heading for the Honeybee Bakery in Milngavie, and find a bit of both, that tasty feel of made-at-home fare with the baking equivalent of fine dining.
It's a bakery, obviously – the clue really is in the name – which was founded by a baker who served up fancy creations at classy establishments such as Fortnum & Mason before returning home.
The website highlights edible works of art, artisan breads are produced on the premises and there's even a cake-decorating workshop.
It's good that all this makes the Honeybee stand out, because leafy Milngavie has no shortage of cafes.
We've been in the town before, at Bullands and Garvie's, but we like the look of the Honeybee.
It's just at the end of the pedestrianised Main Street, a mere couple of minutes walk from the railway station.
There's a nice buzz – sorry – as we enter, with several of the randomly mismatched tables occupied by couples and families chatting in animated fashion.
White is the overriding theme, not just the walls, but the dressers and shelves, too.
Some of those are filled with multi-tiered cake creations, stunning and finely decorated.
The long counter has a fabulous selection of home-made fare to choose from including, of course, scones, both fruit and plain.
It's late morning and we also settle on ham and cheese toasties, made all the better by being served on the freshly-made bread. The fruit scone is nicely firm, not too crumbly.
There's no getting away from the honeybee theme as the saucer and the cup for the cappuccino have the logo. And the theme continues with jars of fresh local honey to buy.
We, not for the first time, have overestimated our hunger, so ask for the huge slab of red velvet cake we've also chosen, to take away.
It's lovingly boxed with a little honeybee sticker to seal it.
All in all, it's a super-friendly, super-tasty, super-relaxing sort of a place.
And we fully agree with the little motto on the wall: "A balanced diet is a cake in each hand."
VERDICT
Warm Welcome 9/10, Location, Location 9/10, Scone Score 8/10
---
Looking for a scone near you? View our interactive map of Scone Spy reviews: