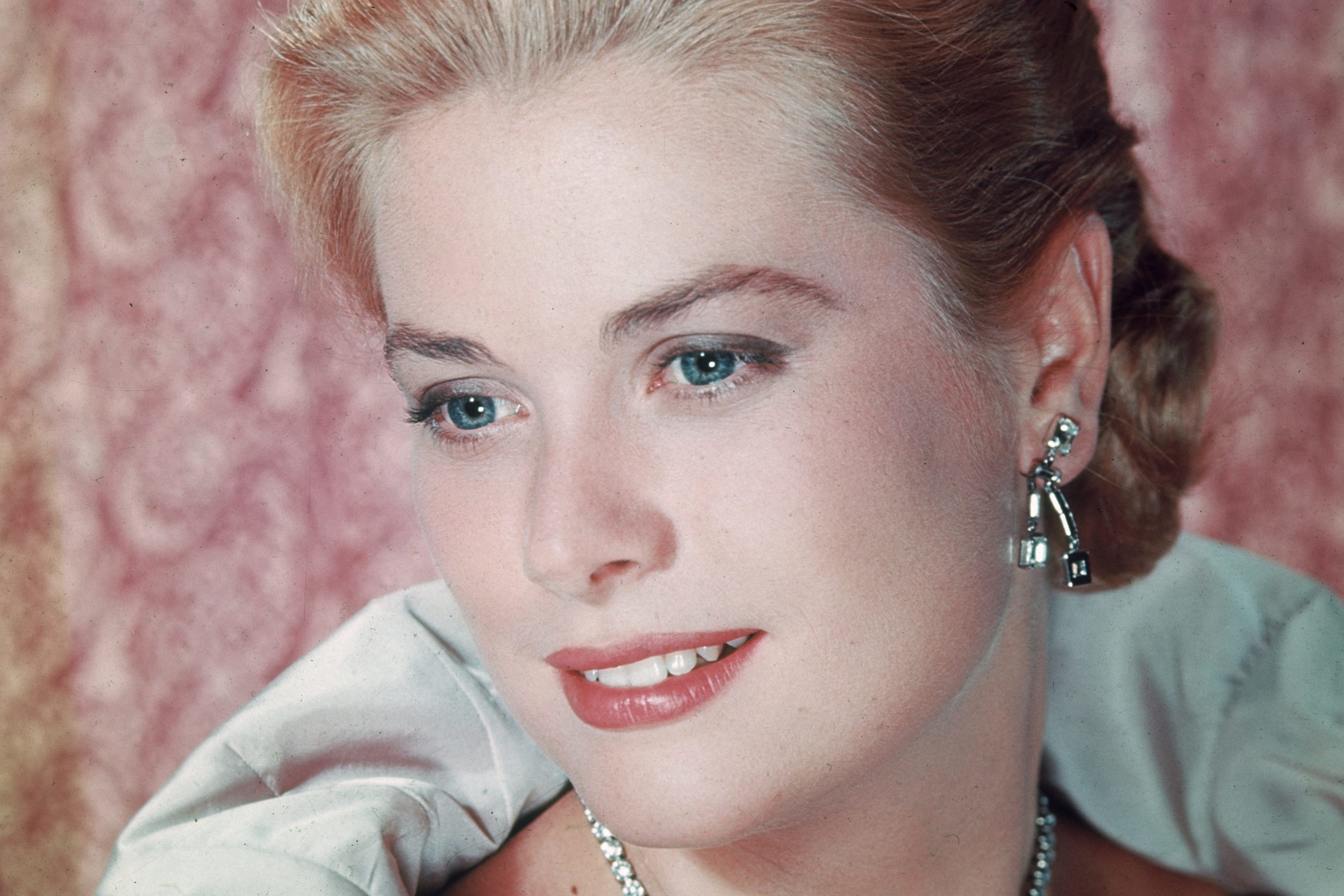 SHE was the privileged young girl who defied her parents by going into acting — and ended up even posher than her mum and dad.
Grace Kelly only lived 52 years, but crammed more into it than most famous stars manage in a century.
Her father, John B Kelly Sr, had won three Olympic gold medals for sculling and owned a well-known and thriving brickwork company.
A registered Democrat, he only narrowly lost out on becoming Mayor of Philadelphia, while Grace's mother, Margaret, taught PE at the University of Pennsylvania.
Some people didn't take kindly to their daughter announcing she was going into acting, a rather-sordid profession to some.
Her father described it as being "a slim cut above streetwalker", so we can safely assume Grace wasn't getting huge backing from the folks at home.
All of which makes you wonder how they felt when she started earning rave reviews, dollar-laden contracts, and becoming one of the most-famous and successful ladies on Earth.
The great director John Ford had noticed her in 1950, and after a 1952 screen test said she showed "breeding, quality and class".
Still in her early 20s, Grace was given $850 a week, a healthy amount even today, and she accepted on two conditions.
They had to allow her to still pursue some theatre work every two years, and they had to let her live in New York, both of which they readily agreed to.
Shortly after, she was off to Nairobi to start work on Mogambo, and Grace admitted: "Mogambo had three things that interested me. John Ford, Clark Gable and a trip to Africa with expenses paid.
"If Mogambo had been made in Arizona, I wouldn't have done it!"
It also earned her two Best Supporting Actress awards, a Golden Globe and her first Oscar.
Wonder if her dad felt she hadn't done too badly after all?
Well, they say that four years later, when his daughter married a certain Prince in Monaco, Mr Kelly gave her a $2,000,000 dowry, so we can assume he approved!
Before Mogambo, Grace had already done Fourteen Hours, with a minor role, and High Noon alongside Gary Cooper — a resounding success, it was clear Grace was set for big things.
This isn't to say it all came easily for her. She worked hard, often practising with tape recorders to get her voices just right.
She didn't struggle too much, though, as Hitchcock classics Dial M For Murder and Rear Window, both out in 1954, catapulted her right to the top.
That same prolific year, she also did The Country Girl, for which she looked anything but glamorous, and it got her another Oscar, this time for Best Actress.
Grace was, by now, confident enough to accept films others would dismiss, and to knock back offers others would have bitten your hand off for.
For instance, she happily turned down the chance to star with Marlon Brando in 1954's On The Waterfront.
If Brando was disappointed to not work with her, James Stewart was thrilled to have her with him in Rear Window, and the cinema magazines of the day commented on the "earthy quality to the relationship".
We can assume Judy Garland was less thrilled with Grace — Kelly pipped her to the Oscar for Country Girl, when Judy had high hopes to clinch it for her comeback in A Star Is Born.
Garland was in hospital, having her son, on the night of the awards, confident after being made odds-on favourite. They even set things up for her to make an acceptance speech from her hospital bed. Ouch!
To Catch A Thief, Grace's third and final Hitchcock movie, saw her create yet more brilliant chemistry with her leading man.
This time, it was Gary Grant, and when he was asked about his favourite actress, said: "With all due respect to dear Ingrid Bergman, I much preferred Grace. She had serenity."
High Society, the 1956 flick alongside Frank Sinatra, Bing Crosby and Louis Armstrong, would prove her last-ever film.
Soon, "high society" would be Grace's new reality — the next stage of her life would provide just as much glitz, glamour, drama and media attention as her acting career.
She was dating French actor Jean-Pierre Aumont in 1955, when she met Prince Rainier III during a photo session at the Palace of Monaco.
Grace was a member of the US delegation at that year's Cannes Film Festival, and when she went back to the States, she began writing privately to the Prince.
By the end of the year, Rainier went to her country, on what was officially a tour, but those behind the scenes said was a chase to get his future wife.
A treaty with France from 1918 said Monaco would revert to French ownership if he didn't have a son, so he was very specific about what he needed from a wife.
He was also utterly besotted with Grace. Cheeky media asked him: "If you were pursuing a wife, what kind would you like?"
Rainier replied: "I don't know . . . the best!" Well, he got the best.
What a story it was! They married on this week in 1956 and became the most-famous couple in the world.
Grace settled to her new life in Monaco, and she and Rainier had three children together, Caroline Louise Marguerite in '57, Albert Alexandre Louis Pierre the following year, and Stephanie Marie Elisabeth in 1965.
They even had two weddings, a religious one and a civil one.
Amazingly, Hitchcock came back and offered Grace the lead role in Marnie in 1962, but there was such an outcry in Monaco that she turned it down.
She considered accepting, but a princess playing a kleptomaniac? It wasn't possible.
Tragically, when Grace and her husband were working on a film together in 1982, which ABC TV really fancied, the whole project ended with her untimely death.
Grace had a stroke while driving her Rover on September 13, sending her off the road and down a steep mountainside.
Princess Diana was at her funeral, as were Cary Grant and Nancy Reagan.
James Stewart said in his eulogy: "I just love Grace Kelly. Not because she was a princess, not because she was an actress, not because she was my friend, but because she was about the nicest lady I ever met.
"Grace brought into my life, as she brought into yours, a soft, warm light every time I saw her, and every time I saw her was a holiday of its own. No question, I'll miss her, we'll all miss her, God bless you, Princess Grace."
Prince Rainier, who never married again, died in 2005 and was buried next to his wife.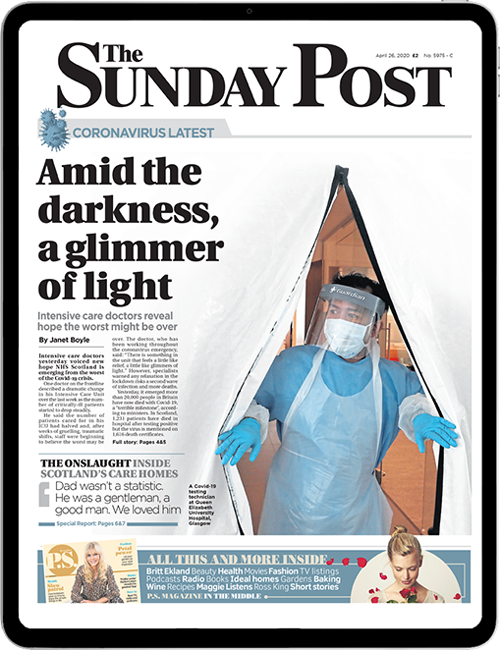 Enjoy the convenience of having The Sunday Post delivered as a digital ePaper straight to your smartphone, tablet or computer.
Subscribe for only £5.49 a month and enjoy all the benefits of the printed paper as a digital replica.
Subscribe