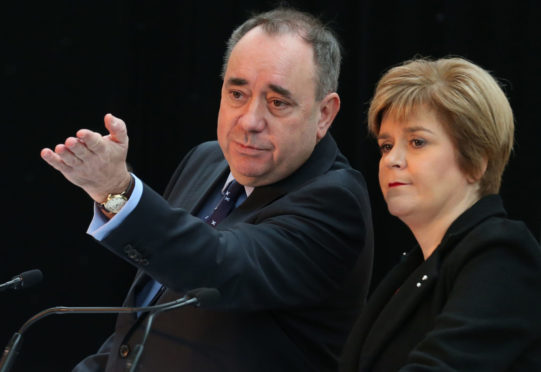 James Mitchell, Professor of Public Policy at Edinburgh University, examines the impact of the inquiry.
Forget the feud between Ted Heath and Margaret Thatcher or Tony Blair and Gordon Brown. The fallout between Nicola Sturgeon and Alex Salmond is in a league of its own.
Most SNP members are perplexed and confused by it all. Lack of transparency has encouraged speculation and conspiracies, aided by partisan spin from both camps. There are divisions within the SNP and most have nothing to do with the Salmond-Sturgeon dispute. However, an absence of reliable information has allowed splits to be presented as part of that rift and that, inevitably, attracts most attention. It is poisoning the SNP.
The special Holyrood committee was given a clear agenda: to investigate the "actions of the first minister, Scottish Government officials and special advisers in dealing with complaints about Alex Salmond".
It is an attempt to uncover and learn from errors, to separate fact from fiction at the heart of the matter that has caused the rift between Salmond and Sturgeon.
What is indisputable is that Lord Pentland found the Scottish Government's actions were "unlawful in respect that they were procedurally unfair" and "tainted with apparent bias". The promise of transparency and constructive engagement has simply not happened. The obfuscation, inconsistencies, memory losses and evasion of accountability have been shocking.
The Scottish Parliament was founded on four principles: power sharing between people, parliament and government; accountability; openness and transparency; and equality. What we have witnessed has not only been the abnegation of those principles but contempt for them.
Both Salmond and Sturgeon have tried to set the committee's agenda in ways that suit them. Salmond has sought to question whether the unfairness was due to more than apparent bias but a deliberate attempt to smear him. Sturgeon seeks to deflect attention from the committee's formal agenda altogether by attempting to make this about Salmond rather her government.
But there is more to SNP divisions than this. It is always difficult to follow a strong leader, especially one intent on being a backseat driver. New leaders need to prove they can improve on the performance of the immediate predecessor. For a couple of years it looked as if Nicola Sturgeon would succeed. She was Salmond's chosen one. He had wanted Sturgeon to become leader in 2004 but it became clear that Roseanna Cunningham would have defeated her then. A deal was struck.
Salmond entered the contest 17 years ago to stop Cunningham. Sturgeon stood, instead, for the depute position. It was seen as the "dream team". He would eventually stand down and allow her a turn at leadership.
Over the following decade, she operated in his shadow, waiting patiently for her turn. He rarely made a major speech without talking up her leadership credentials in a classic example of succession management. It was so successful that, when Sturgeon stood for leadership, nobody else entered the contest – the first uncontested election for the SNP's most senior post in over half a century.
She inherited the party at its peak – support for independence was higher than ever. Salmond's legacy included the near wipe-out of Scottish Labour in 2015 when the SNP won 56 of Scotland's 59 Commons' seats.
Sturgeon easily established herself as leader. Few inside the SNP openly questioned her presidential style – copying Salmond's approach to leadership – with the series of rallies in late 2014 that helped build a strong and very loyal following. But there were soon intimations of problems.
The SNP lost its overall Holyrood majority in 2016. The following year it lost 21 of the Commons 56 seats, though it regained 13 in 2019. Support for independence appeared to have stalled, though polls suggested consistent, if modest, majority support over last year but the anticipated 60% has not happened. Momentum had been lost. Concerns started to be voiced, initially privately, that the leadership was complacent, relying on Boris Johnston and Brexit to make the case for independence. In 2014, 55% of SNP members voted in the depute leadership contest. About a third voted the following year and in 2018 the party did not provide data on turnout – a sure sign that all was not well – with speculation that only about a quarter of SNP members had voted. Much of the 2014 energy had gone.
These problems were brushed aside by SNP spin doctors. Whatever problems the SNP faces, it has an outstanding communications team and a leader who is a brilliant communicator. But SNP communications prowess has hidden deeper divisions and problems that remained unaddressed but caused concern amongst a growing body of activists.
Unlike her predecessor, Sturgeon displays little confidence in economic affairs, though she is well aware of its importance in debates on independence. Her main initiative in this area was to appoint a commission chaired by lobbyist Andrew Wilson. His appointment proved deeply divisive. Wilson was on the party's right wing and Sturgeon was long thought to be on the left. His report sat for months on the first minister's desk before it was published. The Growth Commission report is seen as an Austerity Commission in large sections of the independence movement and has created a deep and festering fissure.
Most attention focused on the currency of an independent Scotland but there were other problems. Intended to appeal to business, the divisions created within the wider independence movement led business to see this uncertainty as leading to instability. Sturgeon's reluctance to give fulsome support or much sense of her position sat at odds with the strong leadership she was providing in other areas of policy. Having built a reputation on the left, her image on the economy was becoming blurred. Freezing the council tax and severe cuts in local government funding cannot be reconciled with progressive politics.
Sturgeon has emphatically progressive credentials on gender but a hazy image at best on the economy. This has inevitably led to criticisms and a growing awareness that any future referendum would see a very significant split on critical matters. Will those currently inactive SNP members feel motivated to campaign if, as seems likely, the movement is deeply divided?
In 2007, the SNP formed its first government knowing that it won despite its support for independence. It had a two-stage strategy. It would convince voters that it was competent, that it could run government well. It expected this would lead to increased support for independence. In 2011, it won an overall majority that led to the 2014 referendum due to perceptions of competence and, ironically, by putting independence on the back burner.
But Lord Pentland's damning indictment of the Scottish Government combined with poor performances across a range of policy areas suggest something has gone wrong. Combining governing competence with campaigning for independence is a challenge. In seeking to divert attention from examining her government's mishandling of complaints against Alex Salmond, Nicola Sturgeon may undermine more than the hard-earned SNP reputation for competence. She may end up undermining the Scottish Parliament's founding principles. Accountability, transparency and power-sharing must be respected.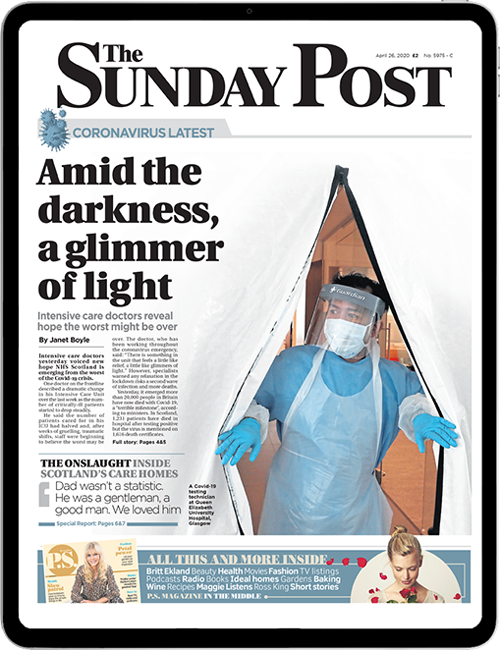 Enjoy the convenience of having The Sunday Post delivered as a digital ePaper straight to your smartphone, tablet or computer.
Subscribe for only £5.49 a month and enjoy all the benefits of the printed paper as a digital replica.
Subscribe