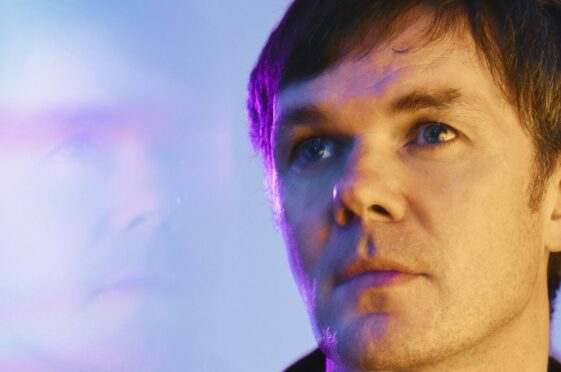 Singer Roddy Woomble on his latest album, performing in unusual venues and touring with Idlewild.
How has it felt to be out playing gigs again?
It feels pretty cool. I never took them for granted, but there are so many more factors now going into performing a gig, so when you get on stage it feels special.
You've always played venues rarely played by other acts – was that a conscious decision?
That started with Idlewild – we wanted to play all over the Highlands and in other cities and towns. Quite often with towns that don't get many shows, they don't care if you're a cool band, they just want entertained, and it makes you a better performer in many ways because you're not relying on people having heard of you but on your material being good and you being good at playing it. Solo, I'm as happy in a village hall as I am in Glasgow or Manchester. I enjoy finding venues – the Chaplaincy Centre in Dundee on this tour will be really interesting.
What was it like living on Mull through the pandemic?
We weren't allowed to leave the island and no one was allowed on it, but other than that it was quite the same. My life here is quite solitary anyway as most of my pals don't live here, so I got on with things – read, wrote, and made a record – and waited for things to start moving again.
How was it recording your latest album, Lo! Soul, remotely?
I released an EP, Everyday Sun, in 2020, which was mostly spoken word, and it seemed to suit the lockdown mood – meditative, slow, ambient. I made it with Andrew Mitchell and we decided to carry on as we couldn't do gigs. He was in Dundee and I was in the Hebrides, sending things back and forth. We had no opportunity to use live drums or anything, so it's quite electronic. It's minimalist, but has strong tunes and thoughtful words. I'm proud of it.
What made you decide to record some songs as spoken word?
It was Andrew's idea. I'm not hugely confident as a singer and even less confident with speaking, but sometimes you have to do different things and explore different musical landscapes.
What are the differences between being a solo artist and playing with Idlewild?
I have more creativity as a solo act. My first few albums were folky, then it was experimenting with different sounds and now it's pretty much electronic. But I'm a melodist so it still has that melodic core – the tunes are always strong and the words thoughtful.
You're playing some shows with Idlewild this year, too?
It's the 20th anniversary of The Remote Part album, so we're doing the Connect festival and a few more shows as well.
Have these anniversaries given you cause to reflect on the band's career?
I struggle with nostalgia a bit, because I always want to do something new, but I've worked out a way to do that – I do my own new things on my own and with Idlewild do anniversary shows and things like that. It's always great to get together, and I would never close the door on Idlewild.
What are some of your favourite memories with the band?
We toured America with Pearl Jam and played with REM and U2, and it was amazing to be part of these events and meet those bands, but I always preferred the headline gigs compared to the support tours because we were playing to our crowd. One of the most memorable was our first time at the Barrowland. I was about 22, and to be on that stage was a real moment, and every time we've played it since, it feels like we're capturing it again.
---
Roddy's tour starts at The Lemon Tree, Aberdeen, on Saturday, and then Paisley, Strathaven, Irvine, Dundee and Lerwick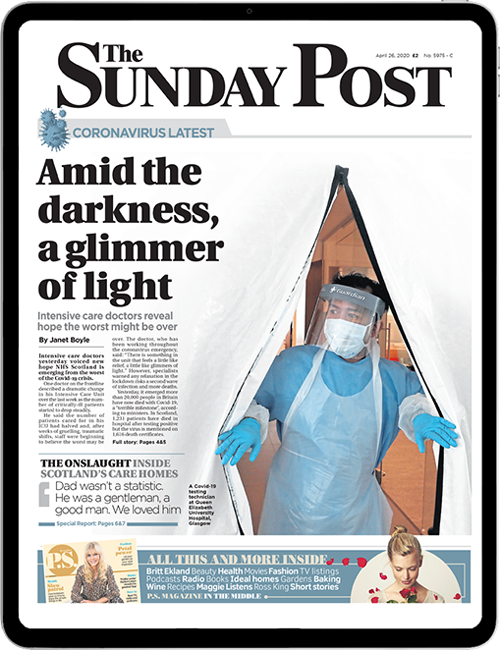 Enjoy the convenience of having The Sunday Post delivered as a digital ePaper straight to your smartphone, tablet or computer.
Subscribe for only £5.49 a month and enjoy all the benefits of the printed paper as a digital replica.
Subscribe