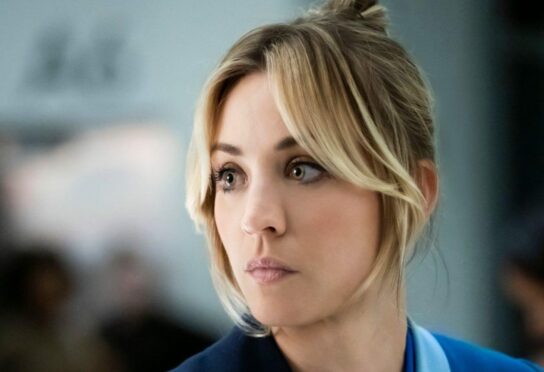 She starred in the The Big Bang Theory for 12 years but comedy bombshell Kaley Cuoco didn't know what explosions were until she worked with another screen icon.
Cuoco is back for the second series of hit Netflix show The Flight Attendant and was delighted to be starring opposite Basic Instinct star Sharon Stone.
She plays Cuoco's mother in the thriller series and the pair shared some emotional scenes.
One involved Stone surprising Cuoco with some mother-daughter improv which left Cuoco red-faced, quite literally.
"I think one of our scenes was 10 minutes long, and it was very emotional," said Cuoco. "Before we started the scene, she sat me down and said: 'Hey, how do you feel about me touching you in this scene?''
"I said: 'Whatever you want to do, you are Sharon Stone!"
"It was this very long emotional scene and, at the end of the scene, she's supposed to come up and say something very serious to me, and walk out," Cuoco remembered. "She says this line to me, and then she grabs my face and she whacks me!"
The 36-year-old said the entire crew was shocked into silence as they tried to determine if the slap was for real as Cuoco's reaction was about as real as you could get.
"Sharon came back and said: 'Oh, my God, I love you, I didn't mean to do that, it just seemed right for the scene,'" Cuoco recalled.
Her immediate reaction was that she had "just got b*tch-slapped by Sharon Stone".
We often talk about the comedy rule of three but that actually applied to the hit as they had to film it three times.
"Three times, I got slapped!" Cuoco said. "I say that with love, it was insane, but one of the best stories I ever had."
From one of the best to one of the worst – Cuoco, admitted that, while her career has taken off, she was genuinely upset to miss out on a role. Which is refreshing honesty for an actor, a profession famed for pretending not to be upset when they miss out on a part!
She auditioned for the recent sequel movie Knives Out 2 opposite Daniel Craig, to be filmed in Greece. She participated in Zoom meetings, but eventually lost out on the role to Kate Hudson.
"I was so convinced that my bags were packed for Greece," Cuoco explained. "And then I didn't get it. I was so devastated.
"I cried and I cried all night long," she confessed, after thinking: "I'm going to be with Daniel Craig!"
Despite missing out, she's looking on the bright side, and her career is going great.
"That's what it was supposed to be," she went on. "Knives Out 2 is going to be great and Kate's great. She was supposed to do it and I was supposed to do The Flight Attendant.
"And maybe I'll get to audition for the third one."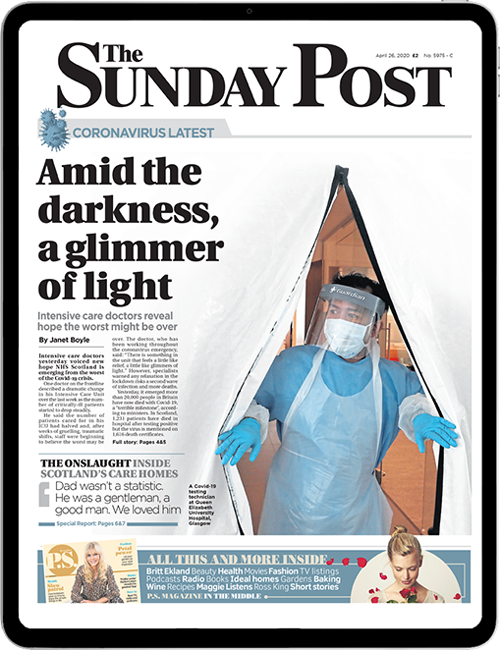 Enjoy the convenience of having The Sunday Post delivered as a digital ePaper straight to your smartphone, tablet or computer.
Subscribe for only £5.49 a month and enjoy all the benefits of the printed paper as a digital replica.
Subscribe