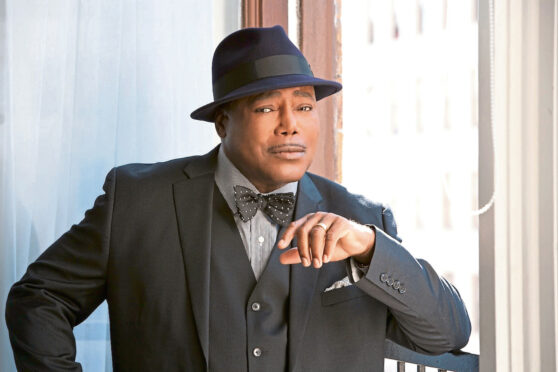 The singer-songwriter and guitarist chats inspiration, fame and roller skating. 
What did you do while forced off the road during the pandemic, and are you looking forward to playing live again?
I practise every day. I needed some small operations and I had to look after my throat, but I relish the idea of coming back to playing downtown Scotland. I love the architecture and the waterways there. It's fantastic.
Did you ever think when you were starting out that you would have such a strong following in the UK?
The UK is like my second home. I always know I'm going to have a knowledgeable audience that reacts to the music when I play there. I feel them out to see what they want each night. It's fun when we strike a groove – they get into it and stand up and say, 'Give me more of that'. It's quite the thrill and I appreciate it. I don't get tired of playing certain songs – we should let the people know we appreciate them putting the songs in the hit parade and making a star of us.
How did you get into music?
My stepfather met my mother when I was seven and we moved into a house with electricity – the house before had gas lamps. He went to the pawn shop and got his guitar and amp out, and his record player, and he would play George Shearing, Benny Goodman and Charlie Christian songs all day. I fell in love with the sound of Christian and the swing of Benny – it affected me for my full life.
How did it feel becoming a star?
When I was a kid growing up in Pittsburgh, everyone kept telling me I had to get out of this town. When I was 19, I went on the road and they said I had no idea how big I was going to be.
Pittsburgh was a great jazz town, so I got the chance to meet a lot of the artists – they paid money to see Little Georgie, as they called me, play on the street corners. But to suddenly be a star and have hit records, that was a surprise to me.
Selling millions of records, winning Grammys, being nominated in places I hadn't even heard of! It's really fun and a great honour.
Your latest album, Weekend In London, was recorded in Ronnie Scott's Jazz Club in 2019. What was it like to return there decades after you first played the famous venue?
Ronnie Scott was so different from anyone I'd met. He gave me the opportunity to come over to play when few people knew who I was. Ronnie would kick people out the club when they got loud. When I play there now, it takes me back to that week or two we spent there.
Give Me The Night is one of your most enduring hits. How did that song come to be?
I'd already spent a month in the studio and I was planning to go home and see my children, but Quincy (Jones) called me and said I couldn't go home, there was one more song. I said okay. He said they would have everything ready to go, and they did. It was a great song. You could see the genius of it, and the lyrics were right on the money. That one day produced a record which is still around.
How did you end up roller skating for the song's famous music video?
From when I was a little boy, we skated on cobblestone streets. So, when I found out later they had roller rinks with wooden floors and rubber-wheeled skates, it was unbelievable to me.
I would go to these places and it was so easy it was like breathing. When we went to Venice Beach to make the video, I saw kids skating by with boom boxes on their shoulders, and I said to my manager: "Where are my skates?"
He said, "You don't need to skate," but I said I wanted to. He asked me why and I said, "Because no one here can beat me at skating." He said I was going to kill myself. People are convinced they'll fall but I never think about falling – it doesn't mean I don't, but I spend a lot of time on the upright rather than on my derriere. It was a great video.
---
George Benson plays Glasgow Royal Concert Hall on June 24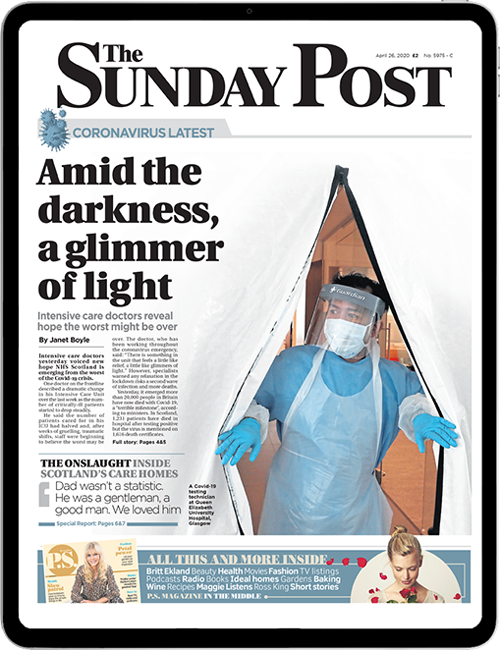 Enjoy the convenience of having The Sunday Post delivered as a digital ePaper straight to your smartphone, tablet or computer.
Subscribe for only £5.49 a month and enjoy all the benefits of the printed paper as a digital replica.
Subscribe