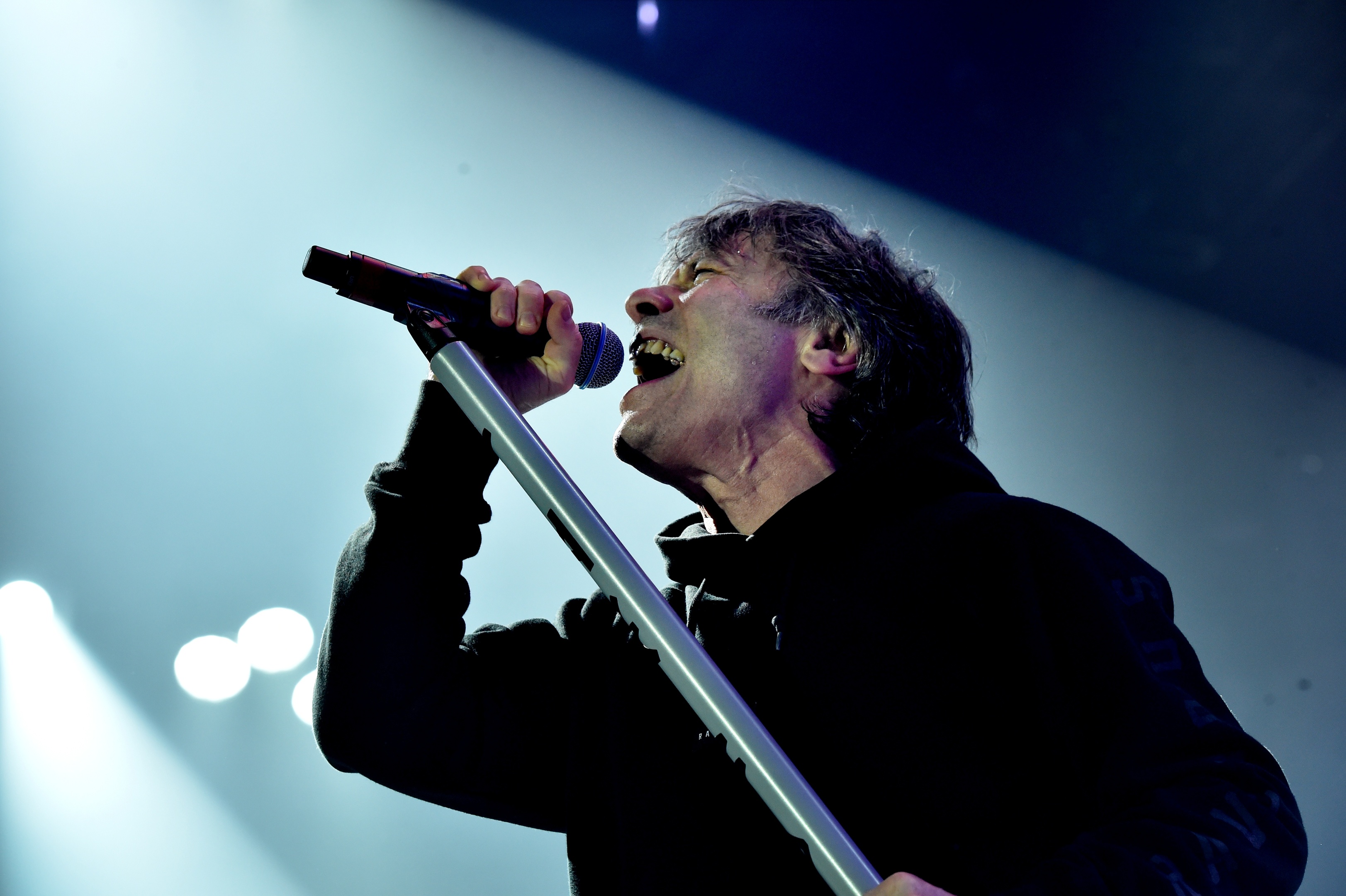 As lead singer with one of the biggest-selling bands in the world, Bruce Dickinson has won countless prestigious awards over the decades.
But the Iron Maiden vocalist has revealed that taking pride of place on his mantelpiece among the Grammys, Brits and Ivor Novellos are two makeshift awards – including a modified darts trophy – given to the rockers when they played Glasgow and Edinburgh.
"If you sold out the Glasgow Apollo, you were given a little plastic trophy – a raised clef that said 'Glasgow Apollo, sold out'," Bruce explained. "It was one of the few venues that did that.
"The award was given to our manager Rod Smallwood, who was very fond of trophies like gold albums and discs.
"The next night we were playing at the Edinburgh Playhouse which was also sold out, so Rod went to the promoter and said 'Where's my trophy?'
"The promoter panicked and said to himself, 'I haven't got a trophy, what do I do?' He went to the show runner and told him to go out and get a trophy.
"The runner came back later and said 'will this do?' and handed over a darts trophy, which had a great big dartboard and three darts coming out the top.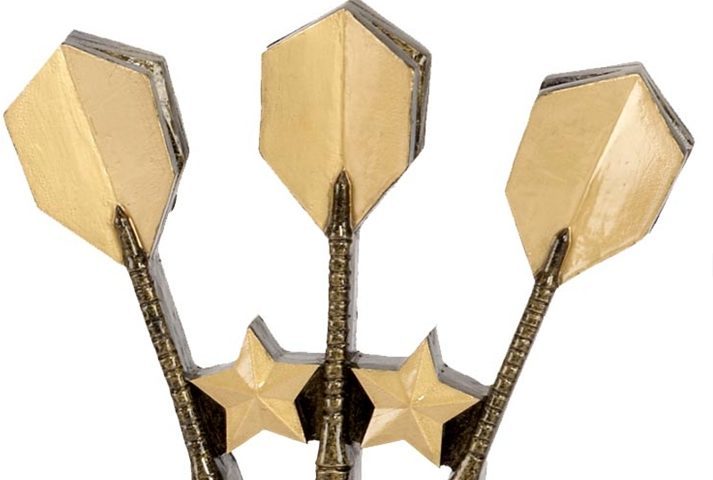 "The promoter, in an absolute stroke of genius, put on it 'Iron Maiden, Edinburgh Playhouse, sold out – on target with the first of many'. And like all of these things, the trophy gets chucked or stored away. But when it was left one night I nicked it, and I have that trophy, I've kept it, alongside the sold-out Apollo one and, 35 years on, I can show them and say, 'see, the story is true'!"
The 60-year-old, who discussed his memoirs at last month's Edinburgh International Book Festival, also shared his memories of the Apollo. "It was a legendary three-tiered venue where the stage was immensely high – all the people standing at the front could hardly see anything," he smiled.
"Those standing in front of the stage were all bouncers wearing dicky bows, looking like they were just out of jail for grievous bodily harm."
With sales of more than 100 million, Iron Maiden have proved to be one of the most enduring and popular bands in the world.