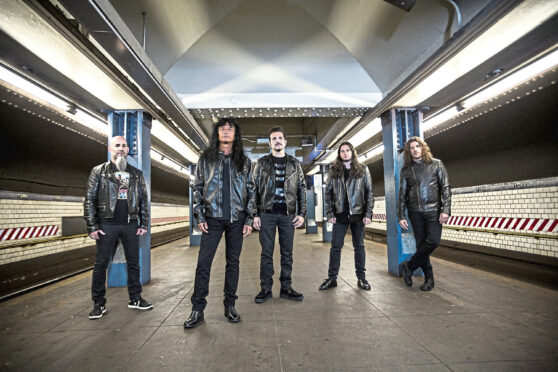 Scott Ian first came to the UK with his band in 1986 but his love affair with these isles started long before then.
As one of the founding members of influential New York rock band Anthrax, Ian had loved so much about our culture from afar, from bands like Iron Maiden to TV shows such as Doctor Who. The affection his band received in return on that first trip here ensured the beginning of a mutual relationship that continues to this day.
"For me, it's the birthplace of all great music," he said, as the band begins the UK leg of its delayed 40th anniversary tour. "Every city you go to has history of a legendary band. I'm never far away from something from the UK that's had a major impact on my life, so the fact we get to play the stages our heroes played on for decades is incredible to us.
"Our first time in the UK saw us being accepted in a bigger way than anywhere else on the planet at that time. The first festival we played was at Donington, in front of 80,000 people, and we couldn't believe the crowd was singing along.
When we put out a live DVD a few years ago, Kings Among Scotland, we chose to record it at the Barrowland because we've always had such incredible shows in Scotland, going back to 1986 in the Edinburgh Playhouse.
"The Barrowland is a special venue. From a production standpoint it's not the best, but the vibe overrides any of the logistical problems. It's just a great room to play and when the floor starts to move, you really feel it. We've had amazing shows there.
"In the rest of the world, the farther south you go, the crazier the fans are, but in the UK it's different; the farther north you travel, the crazier it becomes. When you cross the Clyde into Glasgow it's like going beyond the wall in Game Of Thrones and encountering the wildlings!"
Ian was part of a special memorial concert last week in honour of his father-in-law, Meat Loaf. The guitarist is married to Pearl Aday, the eldest daughter of the rock legend, who passed away in January aged 74.
"It's been extremely tough, more so for my wife, who has lost her dad," he said. "I've never lost a father-in-law before, let alone one who was a massive rock star and is all over the internet and movies and TV – it's inescapable.
"Especially when we were putting together the private memorial for his friends and family and we were going through videos and photos. He had such a massive influence for so long – it's unlike anything I've ever been a part of. It's been intense and tough but I'm just doing my best to be there for Pearl."
As one of the Big Four – the group of thrash metal pioneers of the early 1980s alongside Metallica, Megadeth and Slayer – Anthrax have sold millions of albums around the world.
They were the first metal band to be heard on Mars when Nasa played them on the Mars Rover 10 years ago, and they helped to break down race and genre barriers when they collaborated with Public Enemy on Bring The Noise in 1991. But they were left wondering if they would ever play again, thanks to the pandemic.
"You could go back thousands of years in history and live music was always around, but now it wasn't. Nobody knew if it was going to come back and if we would get to do this again. When we walked on stage more than 500 days after our last show, it was such a huge release. I started crying."
Ian said there was never any hostility or rivalry between the Big Four.
"We were always friends and we loved playing shows together and hanging out," he added.
"Any success one of us had, it helped the others. Metallica led the way, kicking down doors and we ran through them, too. There's a brotherhood and camaraderie that has withstood the test of time."
Anthrax, O2 Academy, Glasgow, Friday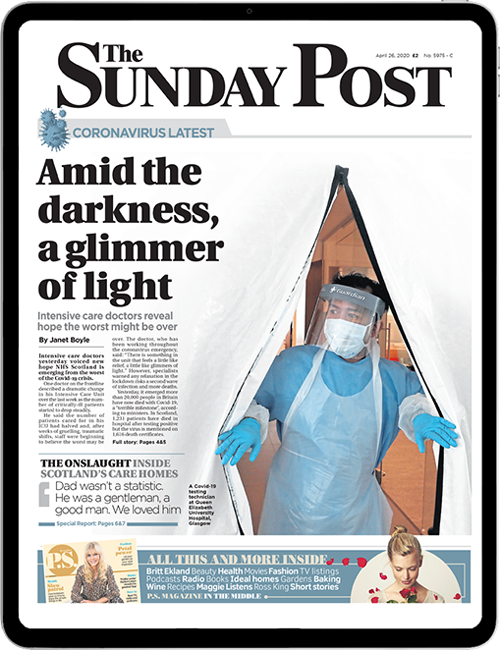 Enjoy the convenience of having The Sunday Post delivered as a digital ePaper straight to your smartphone, tablet or computer.
Subscribe for only £5.49 a month and enjoy all the benefits of the printed paper as a digital replica.
Subscribe