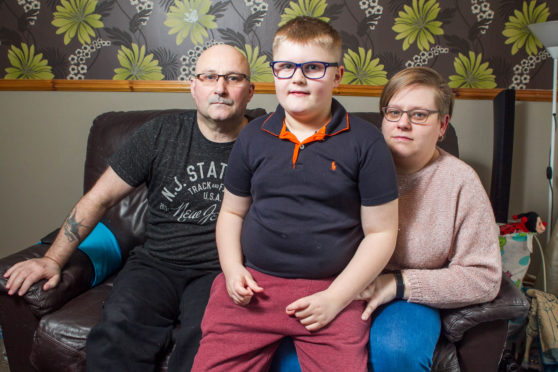 A family is celebrating after Raw Deal helped secure a £900 refund following a "nightmare" experience at a French airport.
The Berminghams, from Glenrothes, Fife, loved every minute of their trip to Disneyland Paris – apart from the journey home.
The family of four, two of whom use wheelchairs, were angered after being made to wait for 45 minutes to board their plane.
"We are still furious about the way we were treated at Charles de Gaulle Airport," said mum Louise, 39. "It was a nightmare."
Louise's husband, 53, has a neurological disorder which restricts his mobility while their son Conner, 11, suffers from a rare brain condition.
Both require wheelchairs while daughter Chelsea, 14, has cognitive issues.
Louise had booked special assistance passes for all three, hoping for smooth travel arrangements, with her Christine Rennie, 70, also part of the travelling party.
"We had a great time at Disneyland and we were buzzing as we started off for home," said Louise.
"But when we got to the airport the treatment we got was appalling and the staff at the check-in desk were very rude." When the family reached the departure gate they discovered only one special assistance pass had been allocated, two fewer than Louise had booked.
The passes provide access to an ambulift – used to get passengers on and off aircraft without using the stairs.
"At the gate the special assistance team only called for my son and another gentleman to come forward," said Louise.
"At first my son was told he would have to push himself to the ambulift as I didn't have a pass. He was in hysterics at the thought of leaving his mum. We were eventually told I could push my son to the ambulift and my mother could push my husband. But my daughter was told to make her own way to the aircraft on a bus and she went into a panic."
It was agreed mum, dad and the children would be allowed in the ambulift while Louise's mother went on alone.
But Louise said things worsened when they were then left waiting outside the aircraft in the ambulift for 45 minutes while the other passengers were seated. "My mum was already on board and she panicked when an announcement was made to prepare for take-off.
"She had to alert a stewardess that we were all still outside.
"We ended up being boarded last and it was very embarrassing for my husband and son as they felt everyone was staring at them."
Back home, Louise spent three months getting nowhere with a complaint to easyJet.
"They offered me a £25 voucher towards our next holiday, which was an insult," she said.
After Raw Deal got involved, the family was soon refunded almost £900 for the flights and an investigation into the incident has been launched in Paris.
EasyJet said: "We are sorry to hear of Mrs Bermingham's experience at Paris Charles de Gaulle.
"Special assistance services including the ambulift are provided by the airport and we are in touch with them to address this.
"Our customer team are in contact with Mrs Bermingham and a gesture of goodwill we have refunded her booking."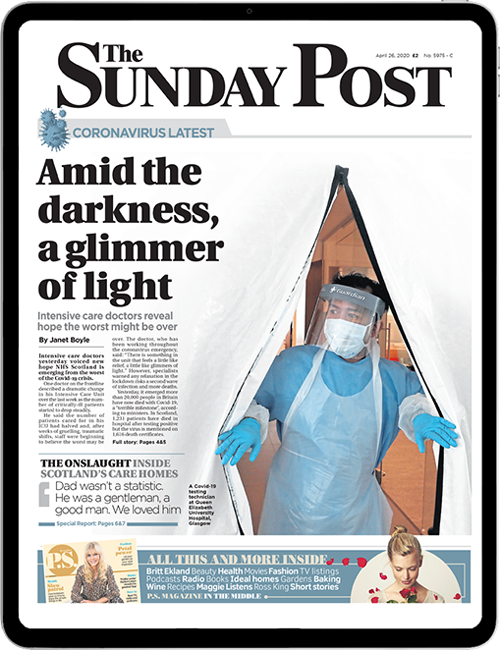 Enjoy the convenience of having The Sunday Post delivered as a digital ePaper straight to your smartphone, tablet or computer.
Subscribe for only £5.49 a month and enjoy all the benefits of the printed paper as a digital replica.
Subscribe