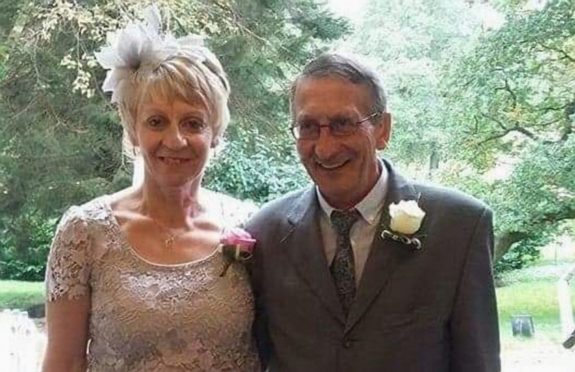 Recently widowed Margaret Milne was at the end of her tether during an 18-month dispute with Scottish Power over sky-high electric bills.
The 54-year-old teaching support assistant and her husband Drew moved into a new home in Tain, Ross-shire, in December 2019.
Scottish Power provided the electricity for the three-bedroom, mid-terrace bungalow but it wasn't long before the couple noticed the meter needed topping up far too often.
"The property had a pre-pay meter which we had asked to be replaced with a normal meter or a smart meter, but this never happened," Margaret said. "We were having to top the meter up with £50 every few days, so we knew something wasn't right."
Not long after the couple moved in, they were told that Drew's cancer had returned and was terminal. He passed away last month, aged 67.
"I had to stop work to look after Drew and the very last thing I needed was a dispute about our power bills," Margaret said. "We had a hospital bed at home because of Drew's condition that required electricity but we couldn't possibly have been using £400 or more each month."
Margaret was baffled when their account then showed that they were £2,000 in credit. When she queried this with Scottish Power, she said another account was opened and the credit vanished without explanation.
Margaret said Scottish Power eventually admitted that the metering system appeared to be faulty and it was charging about three times more than it should have been during the night.
"Despite this I couldn't get anyone to come and check it," Margaret said. "I was told that a customer liaison officer would have to travel from Glasgow but wasn't allowed to because of Covid restrictions.
"We were in Level 1 most of the time so I couldn't understand why a firm the size of Scottish Power didn't have someone in the Highlands that could do the job. Then I was told that they didn't have any meters in stock.
"Because I'd been off work to care for Drew, I was using our savings to top up the meter."
The week after Drew passed away, Margaret said her account showed electricity usage of almost £3,500 and her credit balance dropped from £2,000 to £55.
At this point she contacted Raw Deal for assistance and also lodged a complaint with the Energy Ombudsman. We contacted Scottish Power on her behalf and the company confirmed Margaret's day and night meters were giving incorrect readings.
Scottish Power said: "We are very sorry about the service Mrs Milne and her family have received and for any frustration caused. The issue was down to a billing error and has now been raised with the Ombudsman.
"We will continue to work with the Ombudsman until this case has reached a resolution that all parties are happy with."
Margaret said she is relieved the matter is finally being attended to. "The stress of all this has been unreal for 18 months," she said. "I want to thank Raw Deal for invaluable help, advice and support during a very challenging time."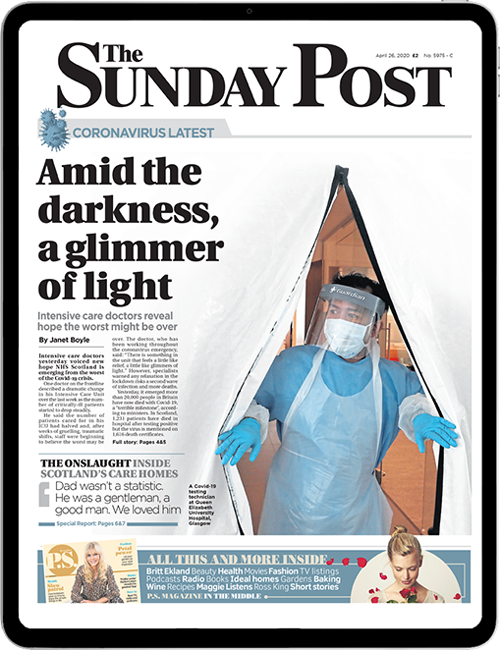 Enjoy the convenience of having The Sunday Post delivered as a digital ePaper straight to your smartphone, tablet or computer.
Subscribe for only £5.49 a month and enjoy all the benefits of the printed paper as a digital replica.
Subscribe