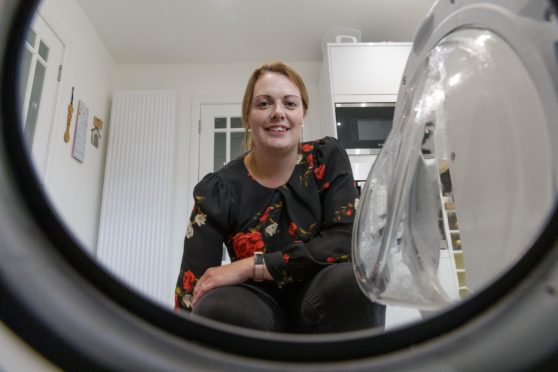 Jacqueline Masson was delighted when the kitchen in her new home was fitted out just the way she wanted it using vouchers she had received as wedding presents.
The teacher and partner Frankie moved into a new-build house near Banff, Aberdeenshire, after they tied the knot three years ago.
Having a dream kitchen was a priority for Jacqueline, 35, and she and her husband spent a sizeable chunk of their gift money buying appliances from John Lewis.
"The company has a reputation for quality goods and excellent customer service, so we were very happy to go with them," said Jacqueline.
However, last October, the £500 John Lewis-branded washing machine they had bought went on the blink and this led to a lengthy dispute with the national retailer.
"There was an almighty bang and the machine simply stopped working," said Jacqueline. "It was still within the three-year warranty period and after waiting a week for an engineer to come, then another fortnight for a part to arrive, we finally got it fixed."
But the saga didn't end there. In June, the appliance broke down again.
"This time we waited a week for an engineer who took one look and said the whole drum had gone," said Jacqueline. "He told us it was a major repair and that really a machine of that age and price should not need to have this done.
"He urged us to contact John Lewis for a replacement machine, which we did.
"John Lewis passed us a number for Electrolux, who manufacture the machine, so we then got in touch with them."
Jacqueline said Electrolux told her the machine could not simply be replaced as another engineering visit was first required to confirm it was unusable.
However, after a number of appointments were pencilled in to her diary, no engineer turned up.
Jacqueline said being without her washing machine meant she had to make 30-mile round trips to her mother's house several times a week to get her washing done.
"I am a teacher at a primary school," she said. "I'm a key worker who needs to wash my clothes daily after being in work and this whole upheaval caused a lot of unnecessary upset and stress.
"It was so inconvenient having to make these trips to my mum's place while the situation with my own machine was ongoing."
At the end of her tether, Jacqueline turned to Raw Deal and we contacted John Lewis.
The Consumer Rights Act means that your statutory consumer rights are against the retailer – the company that sold you the product – not the manufacturer.
The Act also means any products you buy must be of satisfactory quality, fit for purpose and as described.
You can still make a claim against the manufacturer if you have a guarantee or warranty, or if the product has caused additional damage or injury – but it is recommended customers deal with the retailer in the first instance.
The good news is that John Lewis agreed to replace Jacqueline's washing machine with a better model and the couple also received £100 in compensation.
John Lewis said:"We are very sorry for Mrs Masson's experience which falls far below the customer service standards we set ourselves. We have given her a replacement machine and a gesture of goodwill."
Jacqueline said she was glad to see the back of a problem that had caused her problems for months.
She added: "We can't thank Raw Deal enough for helping get this resolved. I was almost in tears with the stress of it all."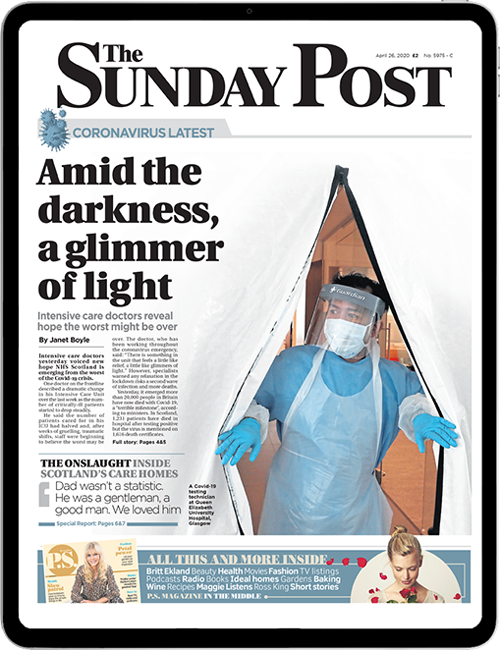 Enjoy the convenience of having The Sunday Post delivered as a digital ePaper straight to your smartphone, tablet or computer.
Subscribe for only £5.49 a month and enjoy all the benefits of the printed paper as a digital replica.
Subscribe