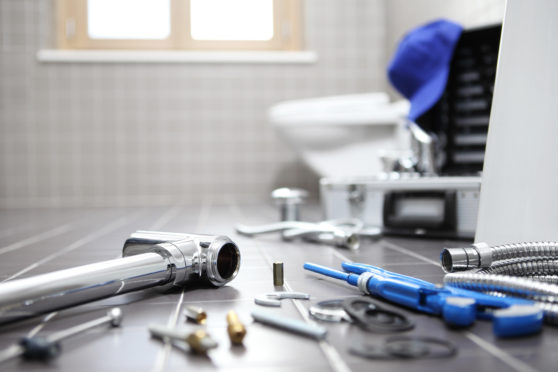 Debi Kirk was glad to see the back of 2020 after becoming embroiled in a year-long dispute with her home insurer.
Debi, from Stockbridge, Edinburgh, first contacted insurer Saga in January following a leak at a flat that she rents out in the Meadowbank area of the city.
The bathroom floor was ruined and her long-time tenant was inconvenienced for months when necessary repair work proved slow-going. He finally quit the property in November, leaving Debi with no rental income over Christmas.
"I took the insurance policy out with Saga because they are a trusted brand and specialise in dealing with people in my age group," said Debi, a 53-year-old travel consultant.
"But when I made a claim, it turned out to be a fiasco that dragged on for a year."
The repair involved taking out the entire bathroom, replacing the damaged areas of wet-wall, ceiling and flooring, and then redecorating. "To start with I was told that two local plumbers' quotes I had received were not in line with the software tool used to ascertain how much plumbers would charge for the job in my area," said Debi. "They then appointed a contractor to come out to conduct a survey and tried to get me to take a cash settlement for about half the cost of the quotes I'd received.
"I also asked the contractor about getting alternative accommodation arranged for my tenant as the flat is small and he was having to work from home, so would have had to put up with the disruption and lack of facilities.
"They said they would communicate my request to my insurers but they never came back to me with an answer. My tenant did have to move out and find alternative accommodation and I had to absorb the cost of that."
Debi said another contractor was then instructed to complete the work but she was unhappy with the results. Meantime, Debi was asked to pay £400 excess towards the job.
Debi said she had been under the impression that the work had been completed in September but soon discovered fittings and fixtures had not been reinstalled and the floor still had to be finished.
At this point, her tenant decided to move out permanently.
"He was a great tenant and I was very sad to lose him," she said.
By October, the job still had not been completed so Debi wrote to Raw Deal for help and we asked Saga to investigate.
The good news is that the Kent-based company moved quickly to have the work finished. Debi was also given her £400 excess payment back.
Saga said: "Ms Kirk has experienced service from our partners far below our usual standards, and for that we are deeply apologetic.
"Despite the lockdown and a shortage of suppliers, she and her tenant have encountered unacceptable delays to the repair works in her property, and a lack of communication.
"This work has now been completed to their satisfaction, and Ms Kirk has been offered a full refund of the excess charged to compensate for this poor experience.
"We are evaluating our claims handling processes to ensure that this situation does not happen again."
Debi was grateful to Raw Deal for intervening, and hoping for a trouble-free 2021. She added: "I still can't believe it took my insurer a full year to fix up a small bathroom. The whole operation was a farce from start to finish."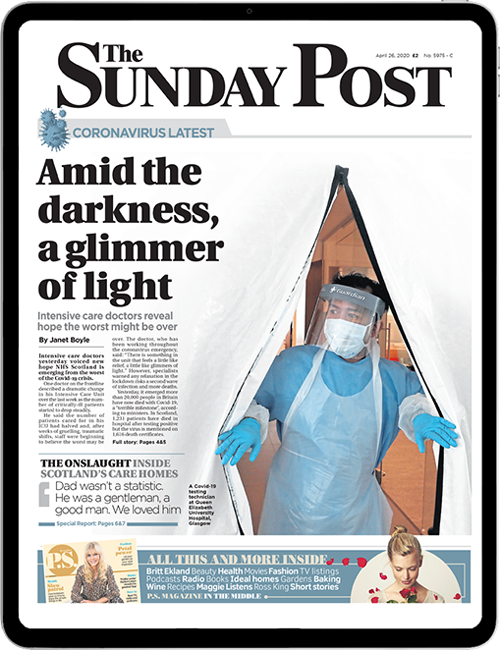 Enjoy the convenience of having The Sunday Post delivered as a digital ePaper straight to your smartphone, tablet or computer.
Subscribe for only £5.49 a month and enjoy all the benefits of the printed paper as a digital replica.
Subscribe